It's a chilly and crisp fall day here in Boise, Idaho. But, it is beautiful. One of those days you just want to sit by the fire and crochet up some hats for the Cancer Challenge.
Today, I am excited to have a new designer join the challenge. Krissy Wonders jumped on board as soon as I asked her. She has been a delight to work with and her designs are stunning. Check out the Vintage Black Dahlia Hat she is offering us today.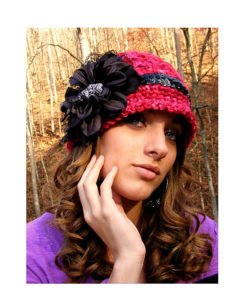 The Vintage Black Dahlia hat is made using a Bulky yarn so it will work up quick. The hat is spot on for those who love that touch of vintage. I am sure it will be loved. I have some beautiful crimson yarn just waiting to be used and this project will be perfect. What color will you make yours in?
Remember to pledge, just click on this link, enter the code "2017CancerChallenge", and download the pattern.  The download code will only be available for 48 hours and will expire at midnight on October 15, 2017.
Remember: Your download is your PLEDGE for the Cancer Challenge!

Please take a minute to visit Krissy Wonders on facebook and tell Kris Thank You for her support and for sponsoring a day in the Cancer Challenge. This really is a huge part in spreading the love and thanking the designer for their efforts in this drive.
Here are a couple more amazing designs by Krissy Wonders, make sure to check them all out on Ravelry here: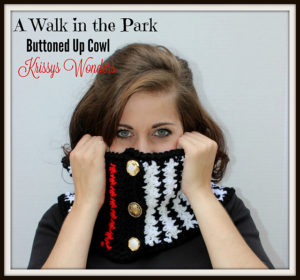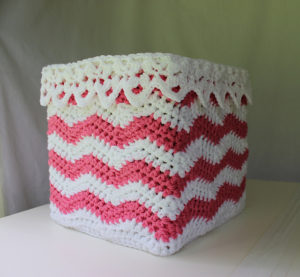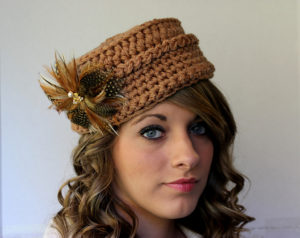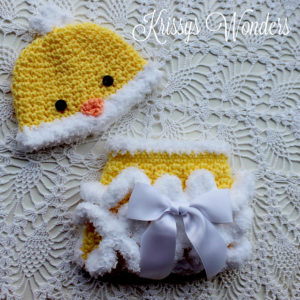 Need More Information
For all the details on the 2017 Cancer Challenge, just click here. You can learn more about why this challenge was started, what yarn to use, where to donate and so much more.