Happy Monday to you all! I hope you are all energized after the weekend and are ready to tackle a new week!
Yarn Medley's from the Heart has is joining the Cancer Challenge for the 3rd year in a row. Each year Nondas comes up with a new amazing design and she definitely stepped up to the plate this year with the Waves of Hope Beanie.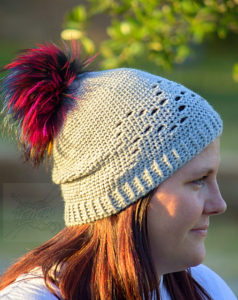 The Waves of Hope Beanie, by Yarn Medley's from the Heart is a perfect hat for men or women. It is made in a #3 weight yarn but it works up quick. I was lucky enough to test this pattern and it is fun to make and I was surprised at how quick to was to make. I love the simple wave design, it adds just enough to make it unique and fun. The Wave of Hope Beanie may become one of my "go to" patterns.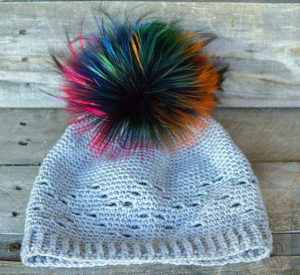 Are you ready to make your pledge? All you have to do is pledge to make one hat for a cancer patient or survivor using this pattern, and you can get it for free. But, this offer is only good for 48 hours (ends Tuesday, October 17, 2017). Just use the code "2017CancerChallenge" at checkout.
Your download is your pledge.

The designers who sponsor a day in the Cancer Challenge are doing it out of the goodness of their heart. They don't have to give patterns away for free, but they all jumped at the chance to. So, PLEASE, take a minute to thank Yarn Medley's from the Heart facebook page and thank Nondas for participating in this years Cancer Challenge.
I also like to take the time to showcase our designers talents. Here are a few of my favorite designs from Yarn Medley's from the Heart. Make sure you check out her Ravelry shop here.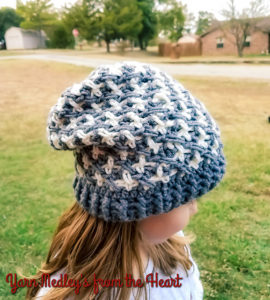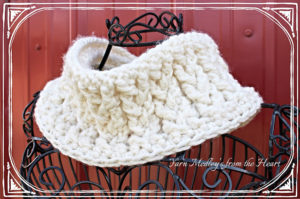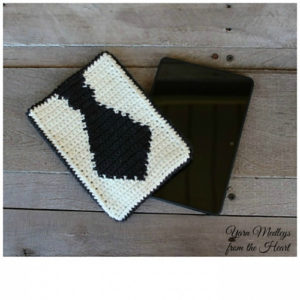 Need More Information on the Cancer Challenge?
For all the details on the 2017 Cancer Challenge, just click here. You can learn more about why this challenge was started, what yarn to use, where to donate and so much more.