WOW-I still cannot believe that October is behind us. The Crochet Cancer Challenge has been so amazing this year. I want to extend a huge thank you to all the designers that helped out, I couldn't have done this without all of them. MORE important though, is all of you! You, fellow crocheters, are the ones who have made, 1, 2, 3, 15, 30, 60, 100 hats. Each one of those hats is what is making a difference. Thank you from the bottom of my heart.
And NOW, I am so excited to announce that we are having a BONUS DAY! Throughout the Crochet Cancer Challenge I had a handful of other designers contact me asking if they could participate. At first I said I would put them on a list for next year. But…. then I got to thinking, who turns away help? Not me! So, today is a Bonus Day where I get to feature some new designers to the Challenge and we are offering some additional patterns in exchange for more PLEDGES!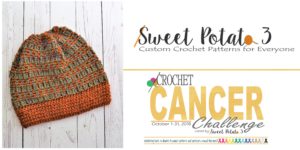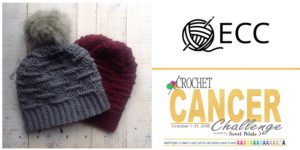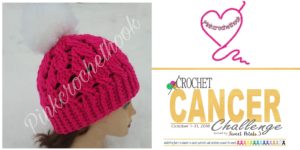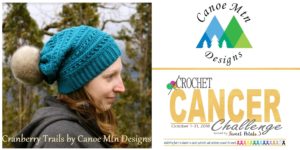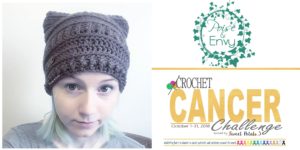 Use Code: Cancer18
The above code will be good on all the patterns listed above. BUT, only through the end of the week, Sunday November 4, 2018 and will allow you to get the pattern for FREE, but remember….
A Download = A Pledge
This is a very important part of the Crochet Cancer Challenge. If you download any of the patterns during this month and you use the code to receive it for FREE you are PLEDGING to donate a minimum of 1 hat to a Cancer Center/Patient.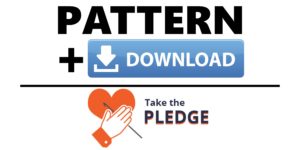 Add Labels to your hats
click HERE to get an printable sheet that has 8 of these tags on it.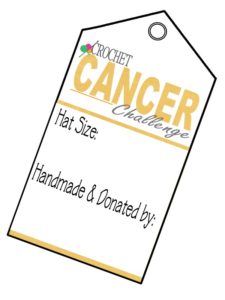 More Links about the Cancer Challenge
The posts from the last couple weeks were full of information and should have answered many of your questions. If you think of anything I have missed, let me know so I can inform the other participants. Enjoy crocheting those hats!