Day 1 of the Thanksgiving Crochet Event is here! I am so excited to take the next 10 days and reflect on what I am thankful for in my life. Today we are focusing on, friends. Friends are so much a part of our daily lives. They are the ones we call when we are joyous and want to share our excitement, when we are sad and need a pick me up, the ones we  want to reciprocate those same feelings right back at them. I challenge you all to take a minute and call a friend, text a friend, or tag a friend to just say "Hi" and that you are "Thankful" for them.
For our topic of "friends" I first thought of "girls night". I love going out with my girlfriends, I know there will be so many giggles and funny stories told and made. I noticed at my last girls night out that each one of us had a cute scarf on. They were all a little different but all so cute. So, I knew I wanted to design a cute fun mini scarf to release today. So, I introduce the Girlfriend Mini Scarf: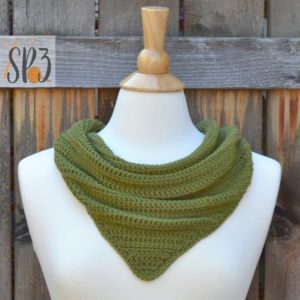 I love how you can get 3 looks with this fun scarf! And now for the fun part. As part of the 10 Days of Thanksgiving Crochet Event you can grab the Girlfriend Mini Scarf pattern for only $1.00 through midnight tonight (11/12/18), but you have to use the code: bff1
Grab the Girlfriend Mini Scarf: HERE
And there is MORE!
Since I am doing the 10 Days of Thanksgiving Crochet Event with 3 other designers you can also get their patterns for only $1.00 as well with the same code: bff1
The Mountain Lace Infinity Scarf by Crafting Friends Design
BFF Chain Link Hat & Wristwarmers by Ambassador Crochet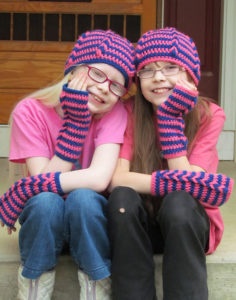 Mulberry Beanie & Band by Snappy Tots
Make sure to check back each day for the next 9 days to see the rest of our 10 Days of Thanksgiving Crochet Event!