During the month of September, I will be hosting a Crochet Along. The Crochet Along will feature a Prayer Shawl with beautiful textures and natural color changes.
The design of the prayer shawl is to be appealing to the eye. It has a subtle pattern change within the color changes. The stitches create a top that gives you the warmth your body needs. While the lower portion of the shawl is an open, flowy stitch that provides a beautiful drape and open look. I just love the design and hope you do to.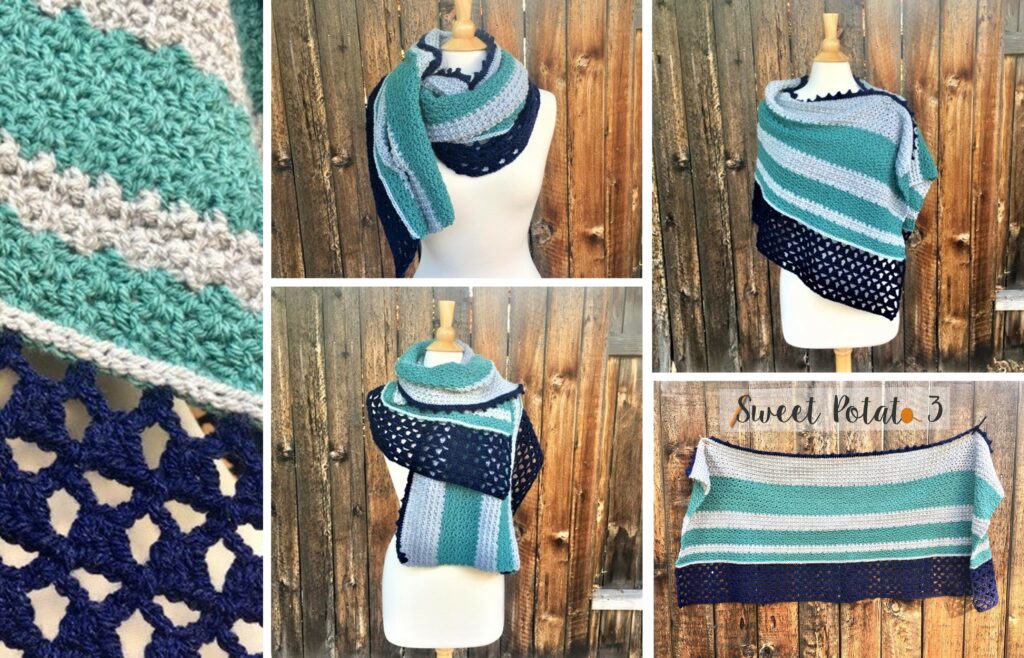 What is a Prayer Shawl?
You may be asking yourself, What is a Prayer Shawl. I found this beautiful description from the Lion Brand website:
Prayer shawl. Peace shawl. Comfort shawl. Mantle. Whatever name you give them, they serve the same purpose. These are a wearable hug crafted with love and intent from maker to recipient. Whether it be personal words, verse, song, prayer, mantra, or something else, it is these thoughts imbued in the shawl with each stitch that make them what they are.

Lion Brand Website ( http://www.lionbrand.com/blog/what-is-a-prayer-shawl/ )
I couldn't have explained it better myself. It's a "Wearable Hug" that has been crocheted, with thoughts and prayers, of the recipient through the entire process of making the shawl. For this design, that process will include a crochet along format.
What is a Crochet Along?
A crochet along, also known as a CAL, is a group of people who work on making the same project together at the same pace. The wonderful part about online, is that we can do this with a larger group of people who enjoy our same craft of crochet. We have the ability to show our progress with one another and cheer each other on, all while being in the comfort of our own homes.
Deep Waters Prayer Shawl CAL Schedule
Tuesday, Sept 3: CAL released, once purchased you will receive the supply list
Sept 3-9: This is your time to get all your supplies ready to begin, it's fun, pick out some fun colors and share them within the CAL group.
Tuesday, Sept 10: Section 1 of the CAL will be released, I will do a LIVE Session to show you step by step how to complete this section
Thursday, Sept 12: Section 2 will be released, I will do a LIVE Session
Monday, Sept 16: Section 3 will be released, I will do a LIVE Session
Wednesday, Sept 18: Section 4 will be released
Monday, Sept 23: Section 5 will be released, I will do a LIVE Session
Sept 24-30: Post your Final Prayer Shawl photos so everyone can drool over how lovely they are
What Group will the LIVE Sessions be in?
I have an amazing Crochet & Conversations group on facebook that I host. I will be going LIVE in this group and this is also where you can post your progress photos, ask questions, and converse about the CAL. You can join the group by asking to join HERE.

I will also be hosting this same CAL in the Christian Crochet Group. Again, I'd love for you to join and share your progress photos, ask questions, and enjoy the company of others in that group. You can join the Christian Crochet Group HERE.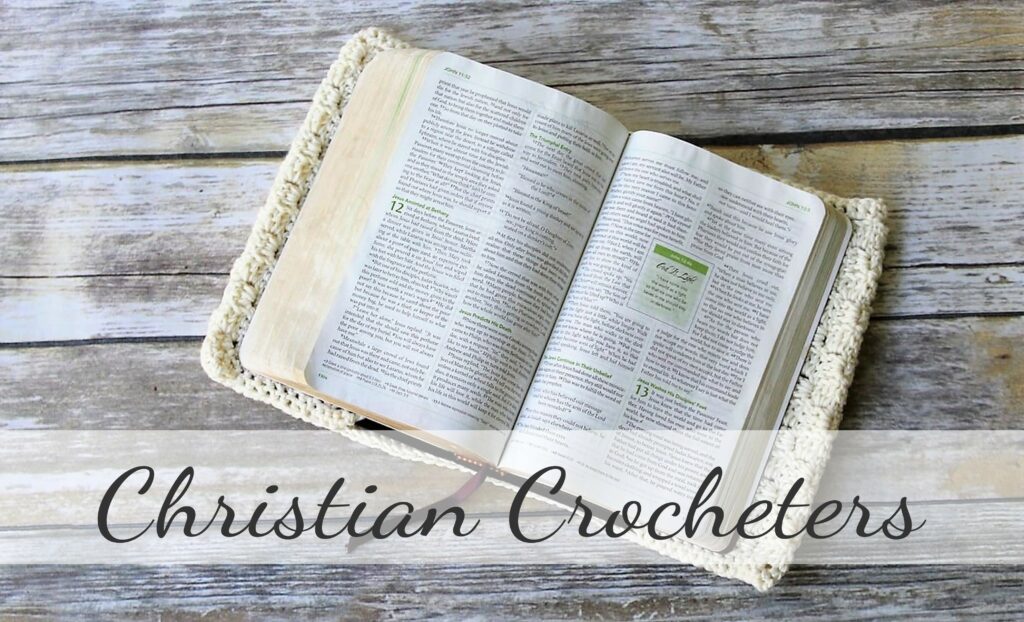 Supplies for the Prayer Shawl CAL
You will need to purchase the pattern (check my groups for a discount code). The pattern will be available on Ravelry, HERE. Updates will also come through Ravelry. The supplies are pretty simple:
Hook size J (6.00 mm)
Worsted Weight Yarn (#4) – Sample made in: Sprightly. Sprightly has many colors to choose from, you may purchase through my affiliate link HERE
C1 (color 1): Silver Grey shown in sample – 525 yards
C2 (color 2): Ocean shown in sample – 470 yards
C3 (color 3): Navy shown in sample – 400 yards
Measuring Tape
Scissors
Yarn Needle
How to Join the Deep Waters Prayer Shawl CAL
To join the Deep Waters Prayer Shawl Crochet Along, simple purchase the pattern on Ravelry, HERE. Get the pattern for 50% off, no code needed. The discount will be applied at checkout and will be good through September 24, 2019.
I hope to see you in the groups and am even more excited to see your finished Deep Waters Prayer Shawl.