Mark Your Calendars! Grab You STASH! Because the Cancer Challenge is almost here….
October is Cancer Awareness Month, and the 2018 Cancer Challenge is gearing up for another amazing year all month long!
This year will be slightly different than in the past, but the goal is the same:
We (calling all crocheters here) pledge to crochet as many hats as possible to donate to cancer patients around the world.
Yes, this may sound like a lofty goal, but you have all proven to me in the past 4 years that we can grow each year and make a huge different in our communities. Even though hats are donated around the world, we ask that your hats are to be donated to your local center to help those closest to you.
Sound Fun and Want More Details? 
Many / Most of us have been affected by cancer in some way. It is difficult to see someone go through cancer and/or chemotherapy. But with a community standing beside them it makes the battle slightly less daunting.
In honor of my Uncle Jeff, who lost his battle in September of 2014,
I am hosting the 5th annual Cancer Challenge.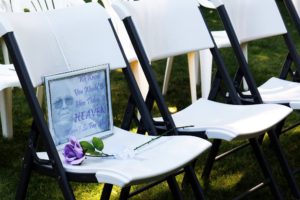 How does the challenge work?
It is pretty simple.
Basically, I am asking all of you to help make hats for cancer patients and cancer survivors.
The hats can be made for someone you know, someone your friends know,s
a co-worker, teacher, neighbor, or even a complete stranger.
You can make as many hats as you can and donate them to your local cancer center.
How long does the challenge last?
The challenge will begin October 1 and run through October 31. Each Monday through Friday a designer will offer a FREE hat pattern in exchange for your pledge to make a hat to donate. Saturdays the featured designer will offer a FREE cowl/prayer shawl/lap blanket or something like that for the same exchange. andSundays will be a week wrap up or last call. All pledges should be fulfilled by the end of 2018.
Stay tuned!
Sign up to follow by email (in the right column just under my name), this way you won't miss any posts, updates, or patterns during the Challenge. More information will be posted over the next couple weeks. I will be highlighting the following topics and will add links as a reference once they have been posted: