Halloween is nearly upon us! Are you ready for the big day and will you stay warm enough?
Halloween in the Northwest can be very chilly, so having a fun Halloween Hat is almost an essential. An easy hat that can also dub as a costume is this fun Monster Crochet Hat.
The Monster Crochet Hat pattern is a fun and simple beanie that you can customize to make just your own! The hat pattern includes sizes for newborn up to child (about 12 years old). Then have fun customizing.
Make the hat with 1, 2 or 3 eyes. Then add as many poms in all the colors you can dream of. You can make this hat 100 different times and never have the same hat, each one can be different and unique.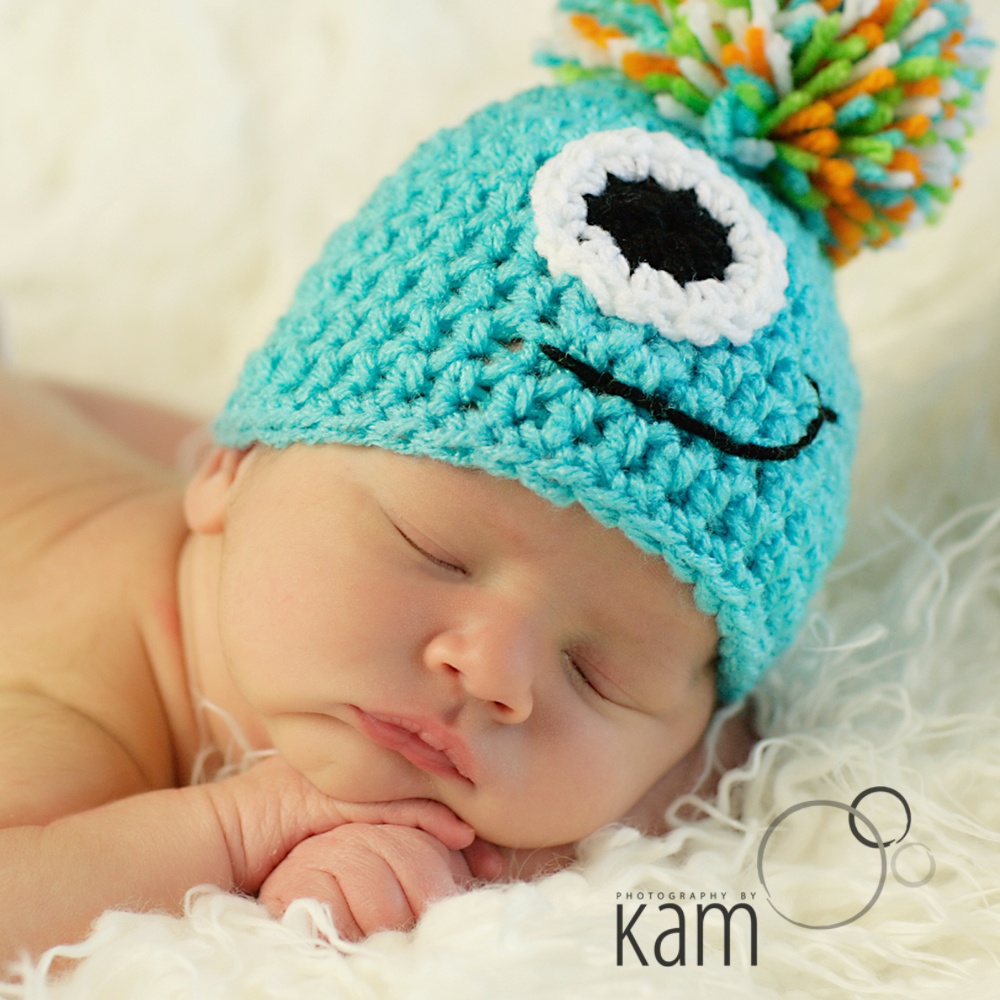 Where to get the Monster Hat pattern?
You can get the Monster Crochet Hat pattern for free and download directly from my site. You do not need to be a member on another page to get this crochet pattern. Grab the Monster Crochet Hat pattern for FREE by clicking HERE.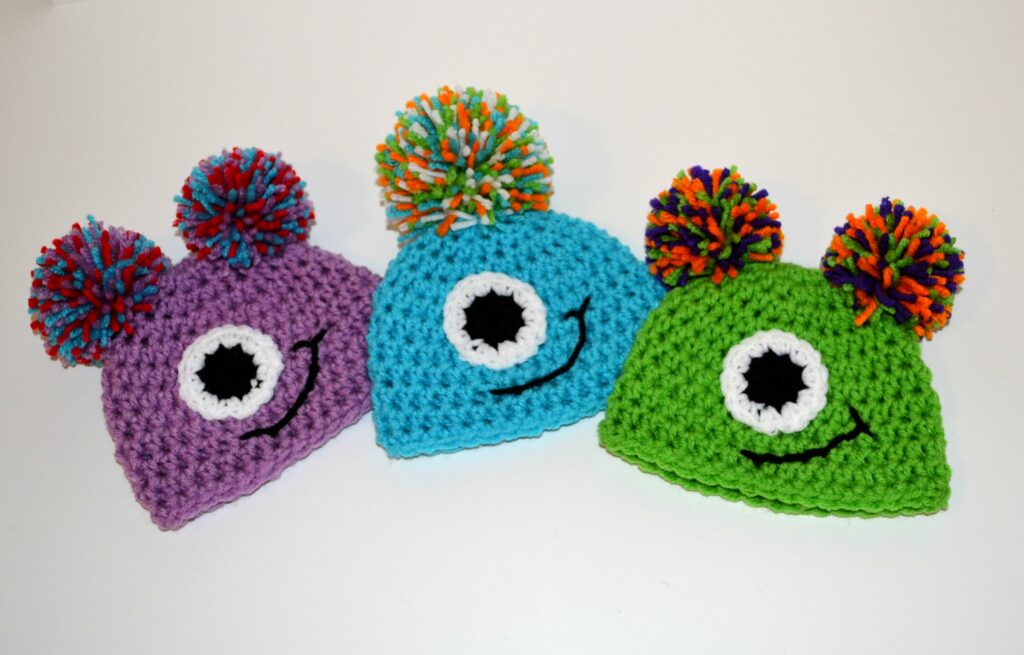 Find More Adorable Halloween Crochet Hat Patterns Free
But, the monster crochet hat is not the only design I have for Halloween. I have many more and some are also available for free. Check out the links below to find one for everyone in your household, for each kid in the classroom, or each neighbor on the block.
Don't miss out on any more Sweet Potato 3 Crochet Fun
I would love to have you join my Crochet & Conversations facebook group. It is a fun community of crocheters who enjoy seeing each others projects and cheering one another along in a fun environment. You will not be disappointed. It is a great resource for all things crochet. To join, click HERE.