I am very excited to finally have this beautiful and unique scarf pattern for you all today. The Interlace Scarf & Wrap is a pattern that is worked up in a lace yarn to give it a light and elegant look.
The Interlace Scarf & Wrap is made as one piece but has 4 keyholes. Interlocking the crocheted piece in different ways can give you so many different looks.
The pattern includes two sizes: small/medium and large/Xlarge. The lightness of this scarf is amazing and allows for a nice drape to it. The lace yarn is warm but not heavy so is comfortable to wear as an accessory all day long.
The Interlace Scarf & Wrap is available in all my shops: Ravelry / Etsy / Craftsy
I hope you find this unique design as appealing and fun as I do. Crocheting with lace yarn you can quickly see how delicate the stitches look, but they are worked with ease. The simple stitches create a beautiful texture. I just love this pattern so much, it is so fun and exciting to crochet.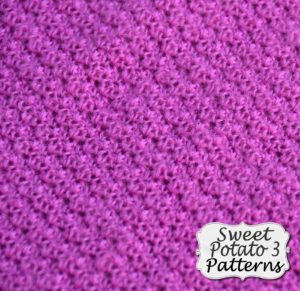 If you like this pattern make sure to follow me by email. Just sign up by entering your prefered email address just below my picture in the right hand column. Then make sure to like my facebook page for more crochet fun.