I love seeing beautiful Mountain Peaks silhouetting against a stunning sky. It is so majestic and brings a sense of peace to me.
That beauty is what inspired me to design the Mountain Peaks Crochet Mitts. Sitting at the base of a majestic mountain with a chill in the air and some warm mitts on keeping me nice and toasty.
I was so excited to create these mitts in a super soft Cloudborn Superwash Merino DK yarn. The yarn is a perfect weight for mitts, they are not bulky at all and are a comfortable fit. The Mountain Peaks Mitt pattern comes with 3 adult sizes, so you can make a pair that will fit perfect.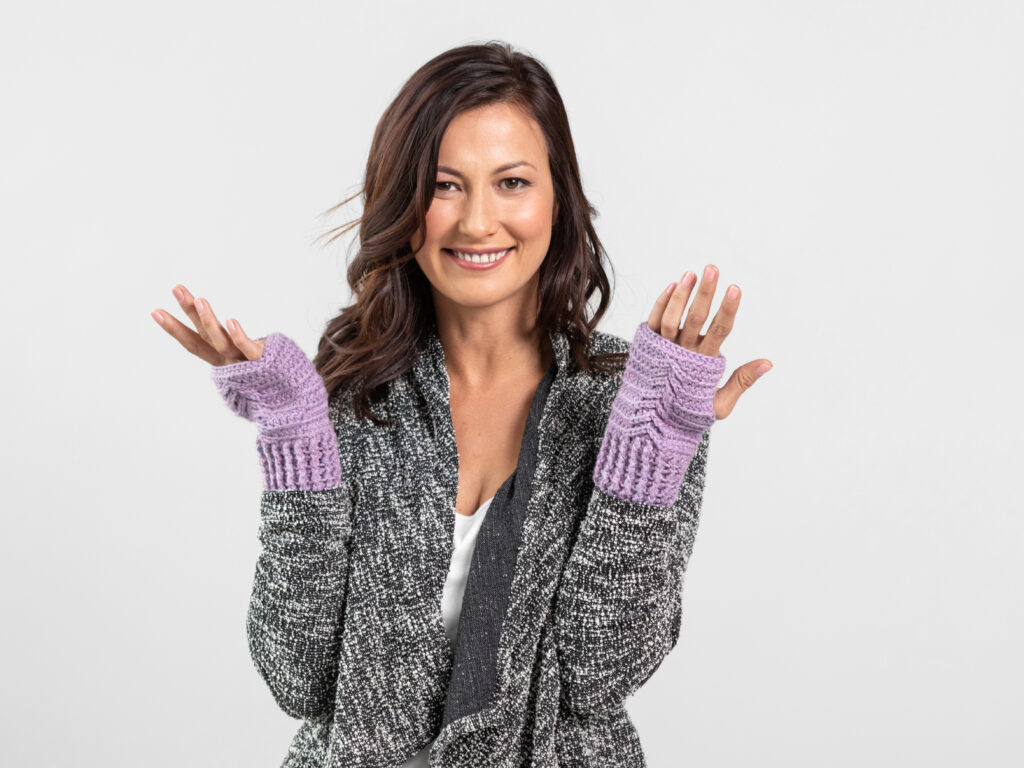 Order your copy of the Mountain Peaks Mitts in a KIT
There are a few ways to get the Mountain Peaks Mitts crochet pattern. You can purchase the pattern in a kit format! The kit will include the pattern and the Cloudborn Superwash Merino Yarn, choose from 33 different colors. Order the kit through BluPrint, HERE. You can also become a member of BluPrint and get an additional 15% off along with other member benefits, read more details about a membership option, HERE.
Do you want just the pattern
To get the Mountain Peaks Mitt Pattern and pick out your own yarn of choice, grab the pattern in any of my shops:
Oh, I Love the Yarn used in the Photos
Do you LOVE the Cloudborn Superwash Merino DK yarn as much as I do? I bet you would love to order some extra skeins for more mitts or different project. Use my affiliate link to order more yarn. I get a small kickback so appreciate you using this link, check out all 33 colors HERE.
Other Fingerless Mitts you may like: