Today is your lucky day. I am giving everyone the Coffee Cozy Sweater Wrap!!! Grab this pattern for Free and whip up a few in time for Holiday Parties. They make great hostess gifts, are big sellers at craft fairs and are just fun to have around the house for when company comes.
The Coffee Cozy pattern is great for beginners.
I designed the Cozy pattern for beginners to practice crocheting the basic single crochet stitch. The pattern comes with 4 options. Each option has a different look, all while using the single crochet stitch.
My hope is to help those new to crochet work on a quick project that they will get excited about completing and want to make more and learn more. Seriously, check out how different all the textures are in the photo below. Each sample is crocheted using the single crochet stitch, just in different ways.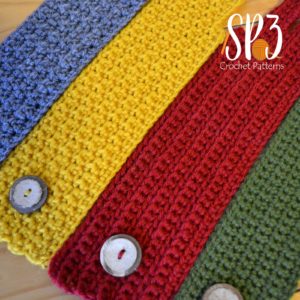 These cozies are perfect for quick gifts during the holidays. The Coffee Cozy Sweater Wrap fits most 8-12 oz coffee cups, or taller 16 oz cups. Cups with handles will help hold the cozy inplace but are not required.
Gift Ideas
Make a cozy and add it to a cute mug, throw in some hot cocoa packets with candy canes, or tea with an infuser, or go the coffee route and add some gourmet brew and fun creamer packs. Any theme you decide to create and give will be loved by all. They are great gifts alone or make an entire set.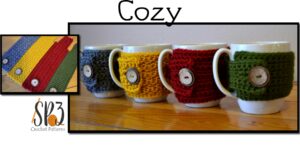 I plan on having my set out for the holidays, they make great cup markers so everyone knows which cup of coffee is theirs.
Download your copy of the Coffee Cozy Sweater Wrap by clicking HERE.
And that's a wrap (or cozy)!
Ha, I just had to say it. But, if you love this cozy pattern and are ready to try something new I have a few other small projects you may love to: