Sweet Serendipity… what do you do when a box of this amazingly soft and scrumptious yarn (Sprightly Spectrum) arrives on your doorstep?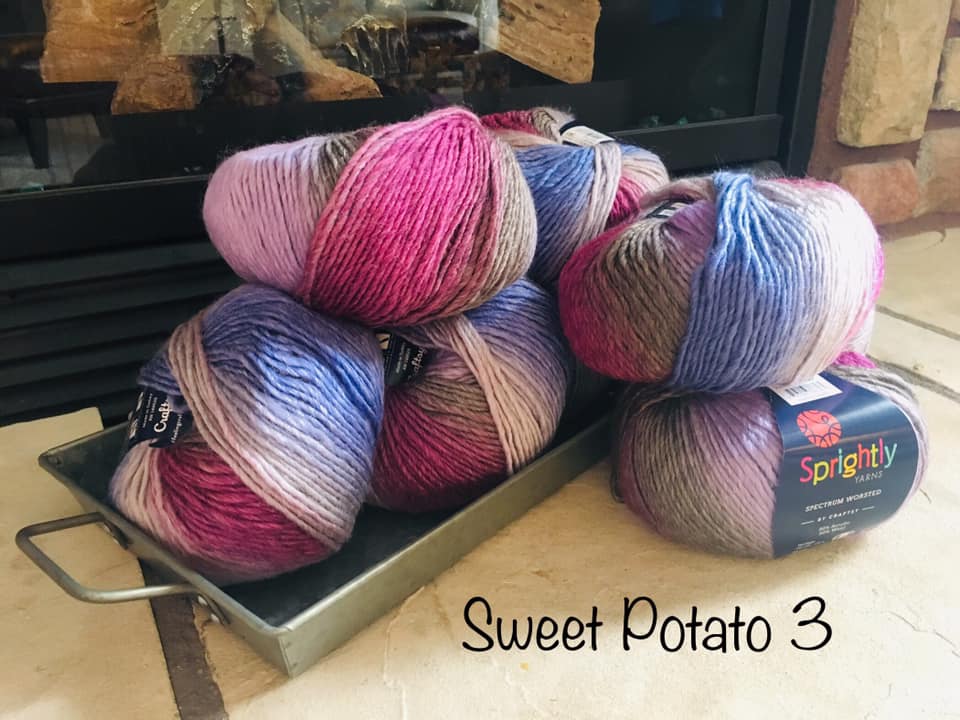 First off a Happy Dance!!! LOL-I am not kidding. Then, just sit and admire the colors and dream of crocheting with it. I typically am not a fan of self striping yarns, but the Sprightly Spectrum yarns colors fade into one another in a very eye-appealing way. The transition is soft and lovely. See their entire colorway of the Sprightly Spectrum yarn, HERE.
Because the yarn is self striping I knew I needed to finds some fun stitches to make the blanket fun to work up. I wanted it to be a little airy, have a little texture and a new stitch that will allow me to hopefully teach you all something new. Bam, the Sweet Serendipity Blanket was created <3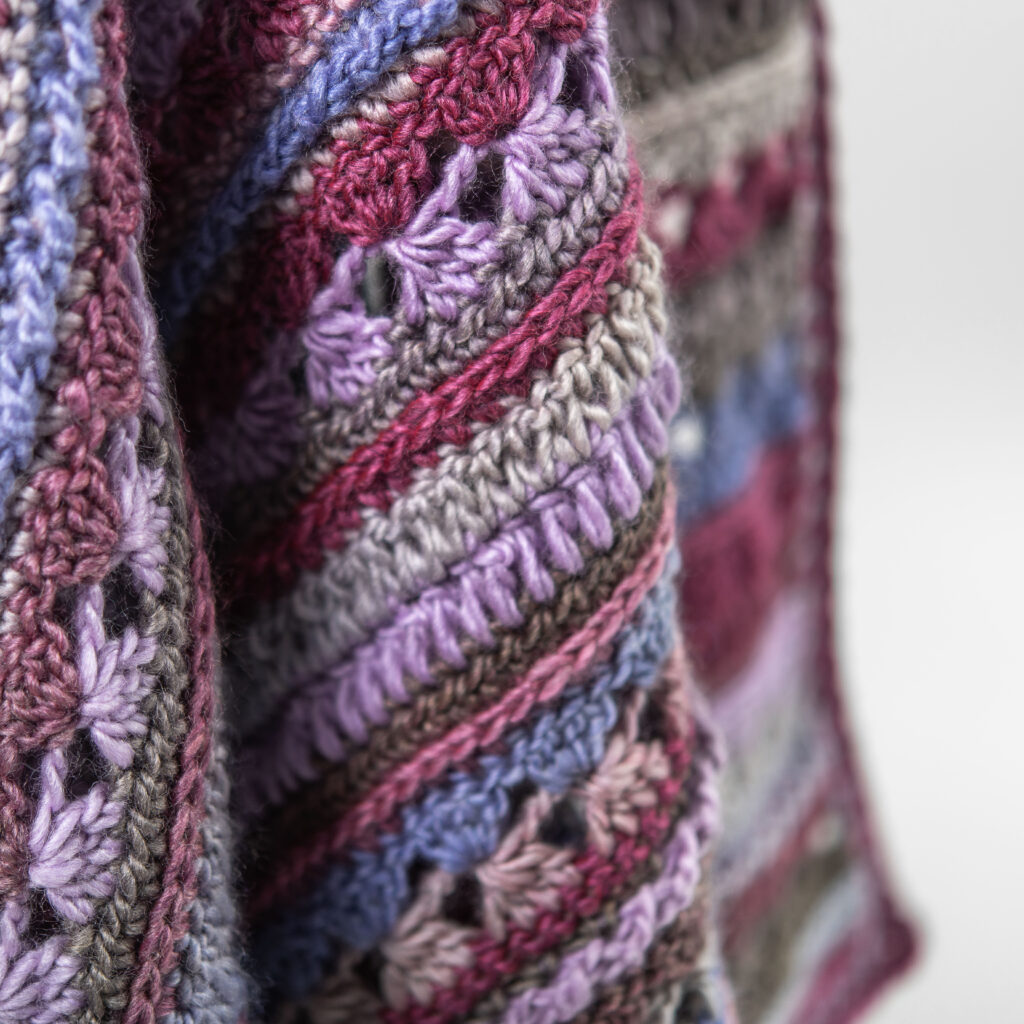 How to get the Pattern
When I look at the striping blanket, it brings a peaceful feeling with the warm colors that remind me of spring blossoms. The Sweet Serendipity Blanket is perfect for those cool spring/summer nights. I often rotate between this and my beloved personalized photo collage blankets.
Photo Courtesy of BluPrint

Photo Courtesy of BluPrint
The pattern for the Sweet Serendipity Blanket comes in two different throw sizes:
The pattern also includes photo tutorials and a video tutorial for one of the stitches. I hope you learn something new as you crochet the new pattern. You can purchase the pattern on the following sites:
Purchase a KIT
The Sweet Serendipity Blanket is also available in a Kit through BluPrint. You will receive the pattern along with the yarn to make the blanket. The colorways of the Sprightly Spectrum yarn is lovely and I am sure you will find one that you love. The Photos are done in the Plum Crazy color but I also have a sample of the blanket made up in the Raindance color:
Plum Crazy

Rain Dance
To purchase the Sweet Serendipity KIT visit BluPrint: HERE
Crochet & Conversations
If you enjoyed seeing the latest design by Sweet Potato 3, I would love to have you join my Crochet & Conversation group. We are a group of folks that enjoy the art of crochet. It is a group hosted through facebook where we have the opportunity to chat about our shared craft, share our completed projects and just have a good time. If you'd like to join click: HERE.