Have you been eyeing all the cute Twist Ear Warmer or Headbands? They seem to be everywhere and turn a basic Ear Warmer (or Headband) into a very cute accessory. Today, I am going to share how easy they are to make.
The technique used to make the twist ear warmer / headband is simply in the way you sew the crochet ends pieces together. You can use this technique with most crochet patterns.
I recently did a stitch tutorial for the mini bean stitch and included instructions on how to make this fun ear warmer. You can see the step by step tutorial by clicking this LINK HERE. Then come back here to sew it up with a twist.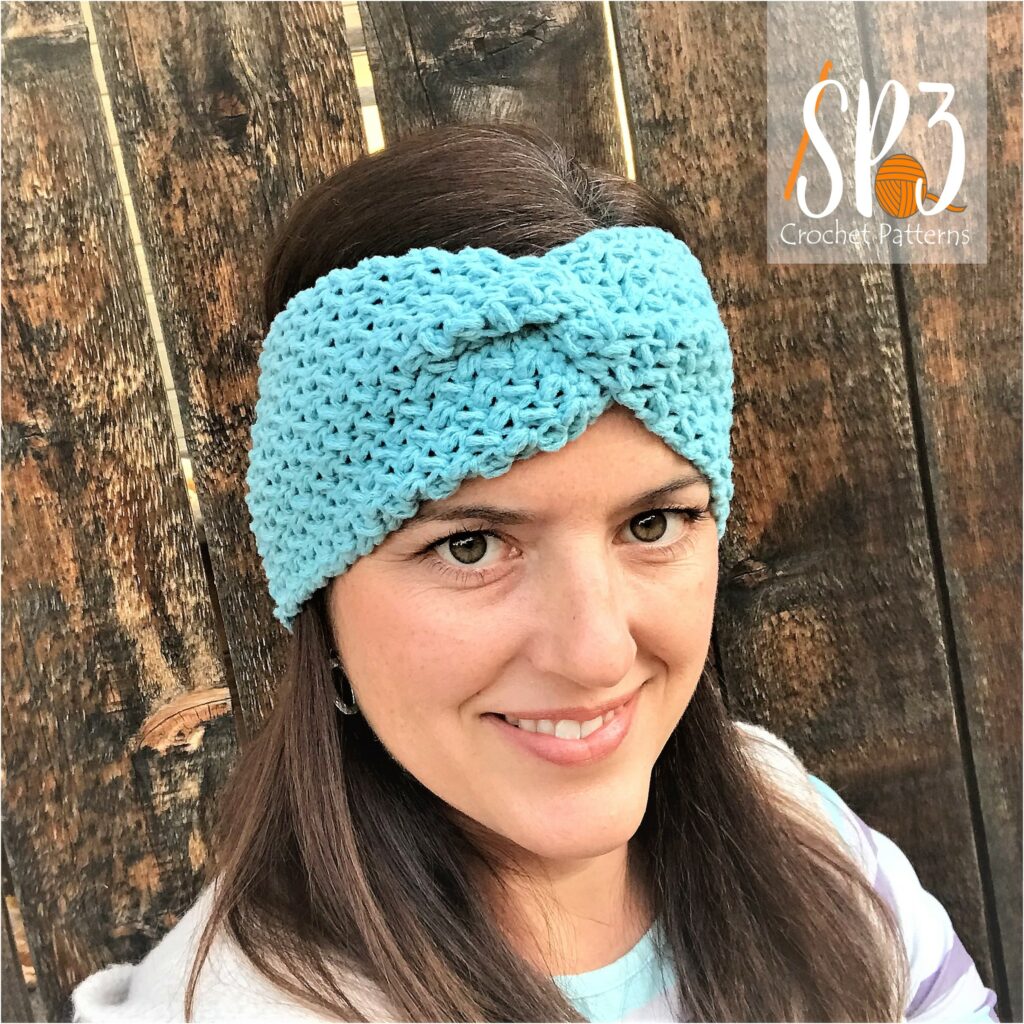 How to make a Twist in your Ear Warmers
You will need to finish your ear warmer to the correct length. Most adult ear warmers will be about 20″ long, but may be different due to how much stretch the stitches allow for. Follow the recommendation in the pattern you are following.
Instead of folding the ends together and sewing them up in a straight seam, fold each crochet end in half. Once they are both folded in half, nestle them inside each other and fold together.
Using a tapestry needle, you will sew the ends together. Make sure you work the top of the stitches for all 4 layers, working across the entire row ends. When you reach the end, secure with a knot and weave in your ends.
Turn your headband right side out and you are done. The Twist is sewn in and lays perfectly.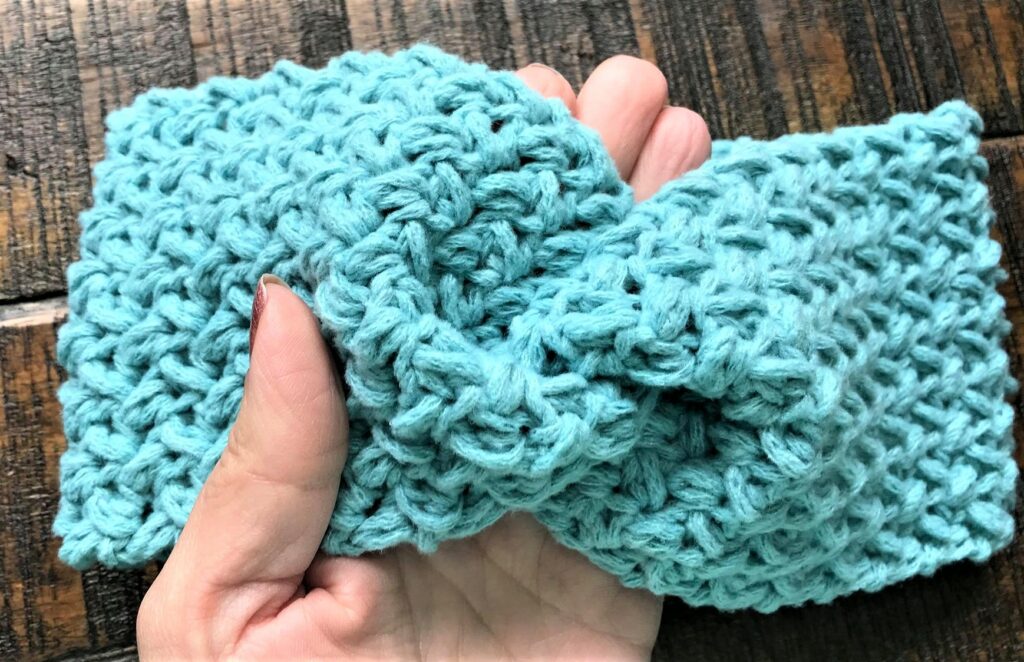 Watch A Step By Step Tutorial
If you are like me, watching a tutorial is very helpful, so I created this YouTube video just for you. Click HERE to watch it on YouTube and subscribe, or just watch below:
Share your Twist Ear Warmers or Headbands
I would love to see your twist ear warmer you made, please come and join my , Crochet & Conversations Facebook Group. It is a fun and engaging group where you can share all things crochet related, just click HERE and ask to join.