Rainbows are a sign of hope. Many of us feel a spark of excitement when we see one stretch over the sky, and we take a minute to appreciate its beauty. My latest design was created to embrace the beauty of a rainbow and to create a crochet blanket for families that need to embrace this hope after a devastating loss.
Rainbow Hope Blanket Details
The blanket is designed specifically with rainbow babies in mind. It can be such a hopeful time for a family who has struggled through a miscarriage and having a rainbow baby is a gift and is celebrated with a sense of hope after such a hardship.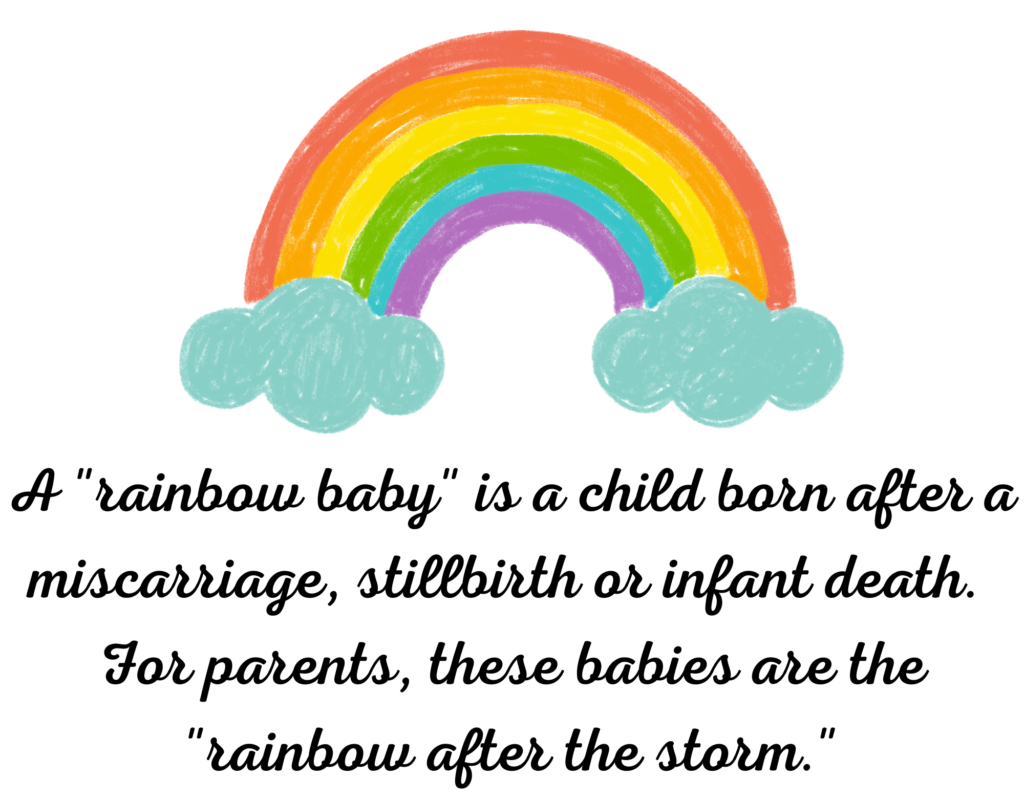 Giving or receiving a blanket with such significant meaning may become a beloved keepsake. I wanted it to be slightly larger than a traditional baby blanket so it can be used as the little one grows.
The completed size of the blanket is 38″ wide by 50″ long.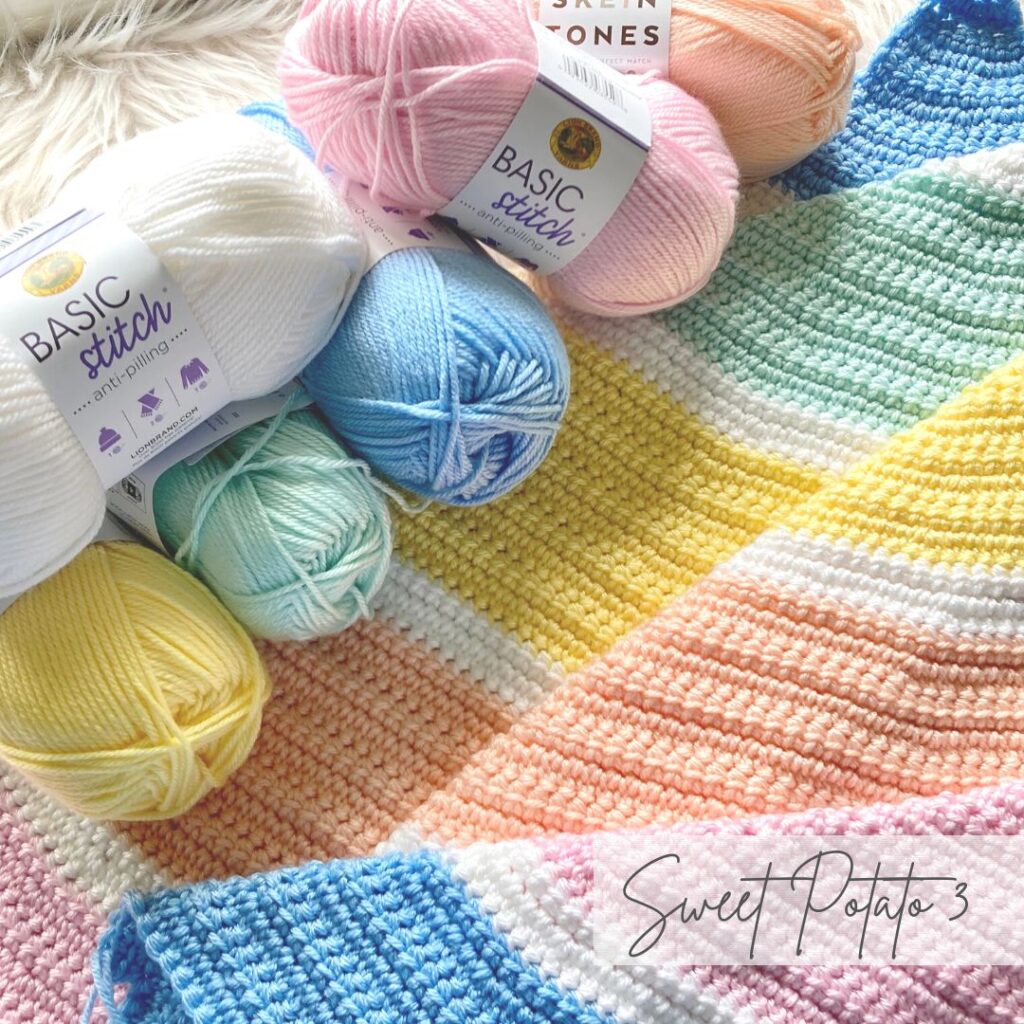 Materials Needed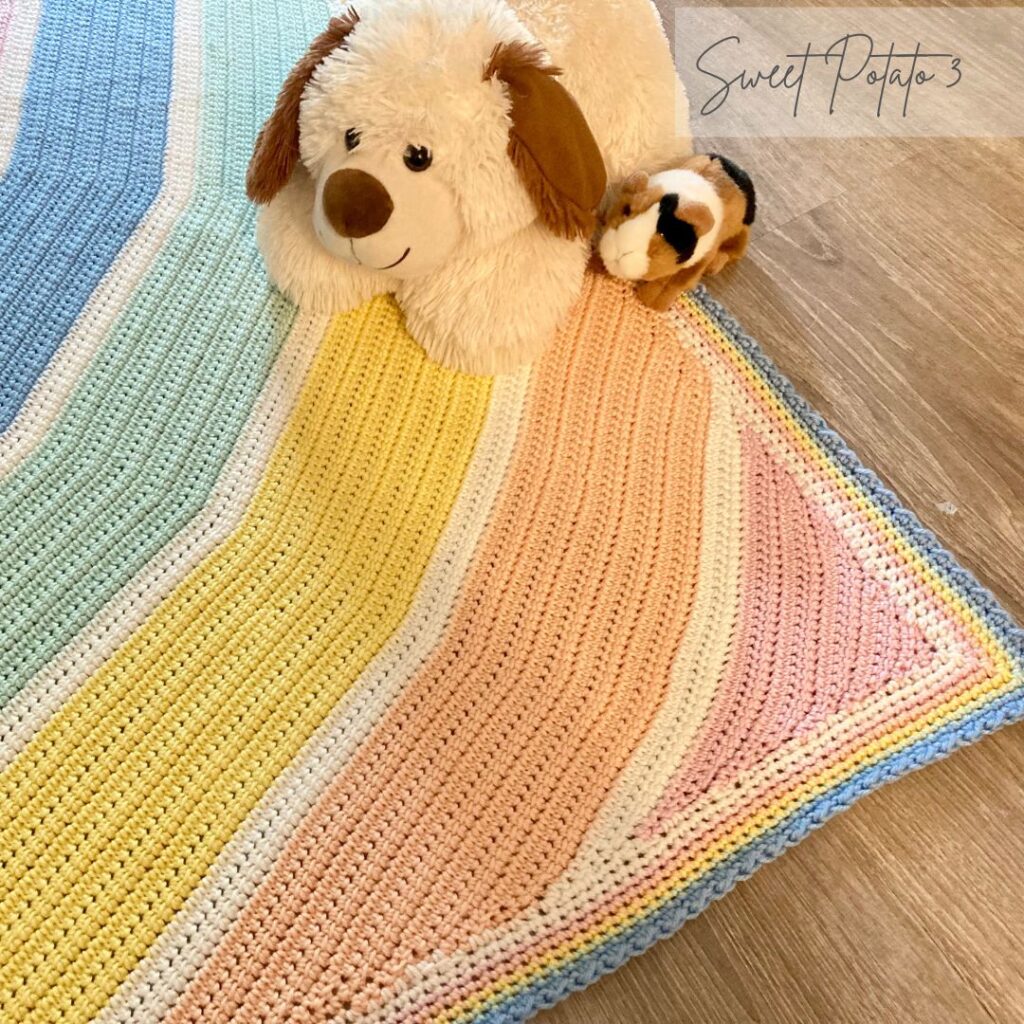 design, Stitch & Border
I know there are many rainbow themed blanket patterns available, but I wanted to make one that had a unique construction. The blanket is crocheted in a quarter of a circle and then continues into a rectangular shape. This concept has been on my mind for a few years now, so when I decided I wanted to design a rainbow I knew this was how I wanted it to look.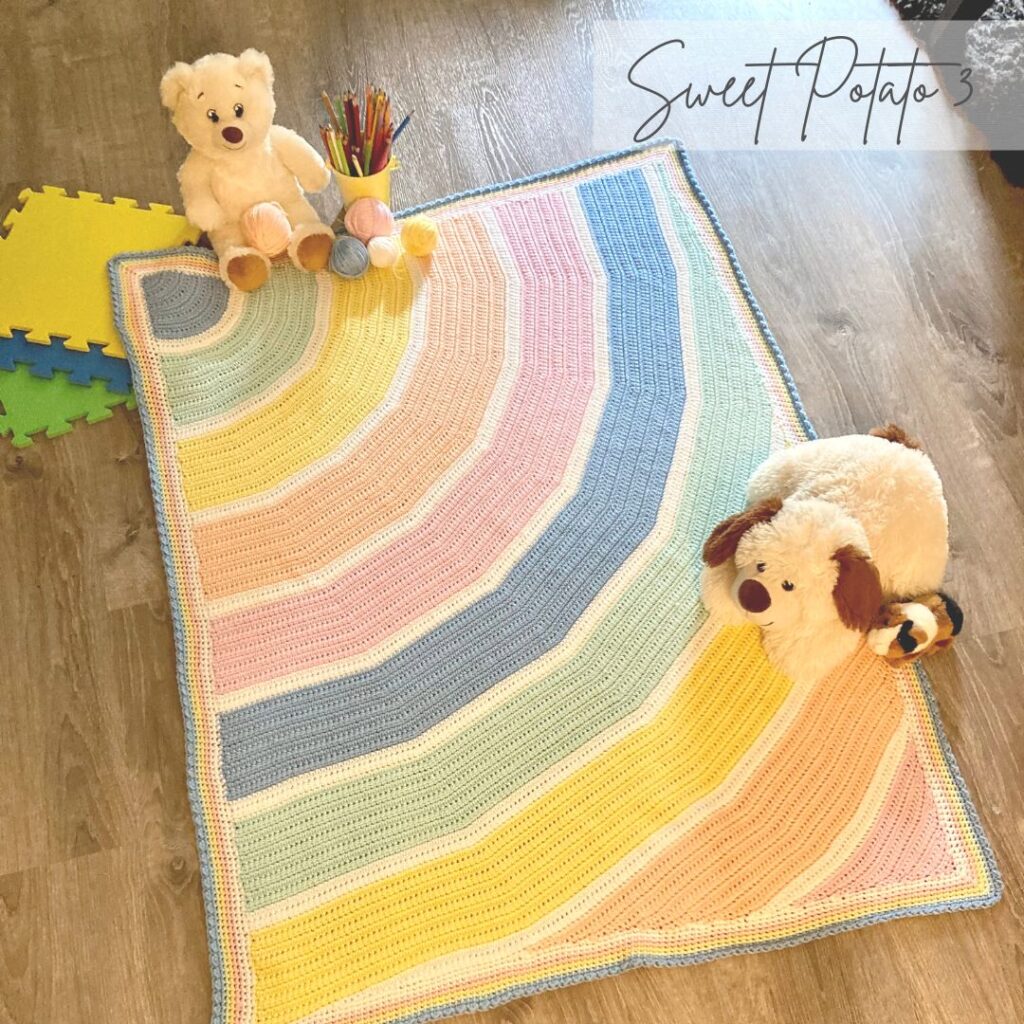 The simplicity of the solid stitch adds to the look of the blanket. I didn't want it to be frilly or too complicated and take away from the uniqueness of the corner-to-corner, quarter-circle construction. Ha, I think I just coined a new phrase!
Crocheting a blanket in a single stitch seems as though it would take forever. However, this year I have been a little obsessed with the linked double crochet. This stitch is the height of a double crochet, so it works up quick. One of the unique features of this stitch is that they are linked in the middle, so it eliminates any spaces between them making it an ideal stitch for a blanket. You can check out my YouTube tutorial by clicking HERE.
Even though the blanket is made using mostly just the linked double crochet (and a couple basic stitches to help shape it), I would consider this blanket a intermediate design. Close attention to stitch count is essential in getting the shaping right. Blocking can also help get it just right.
The blanket design speaks for itself. I wanted a simple border that would not take away from the look of the blanket. The border finishes the blanket off with a clean edge and color.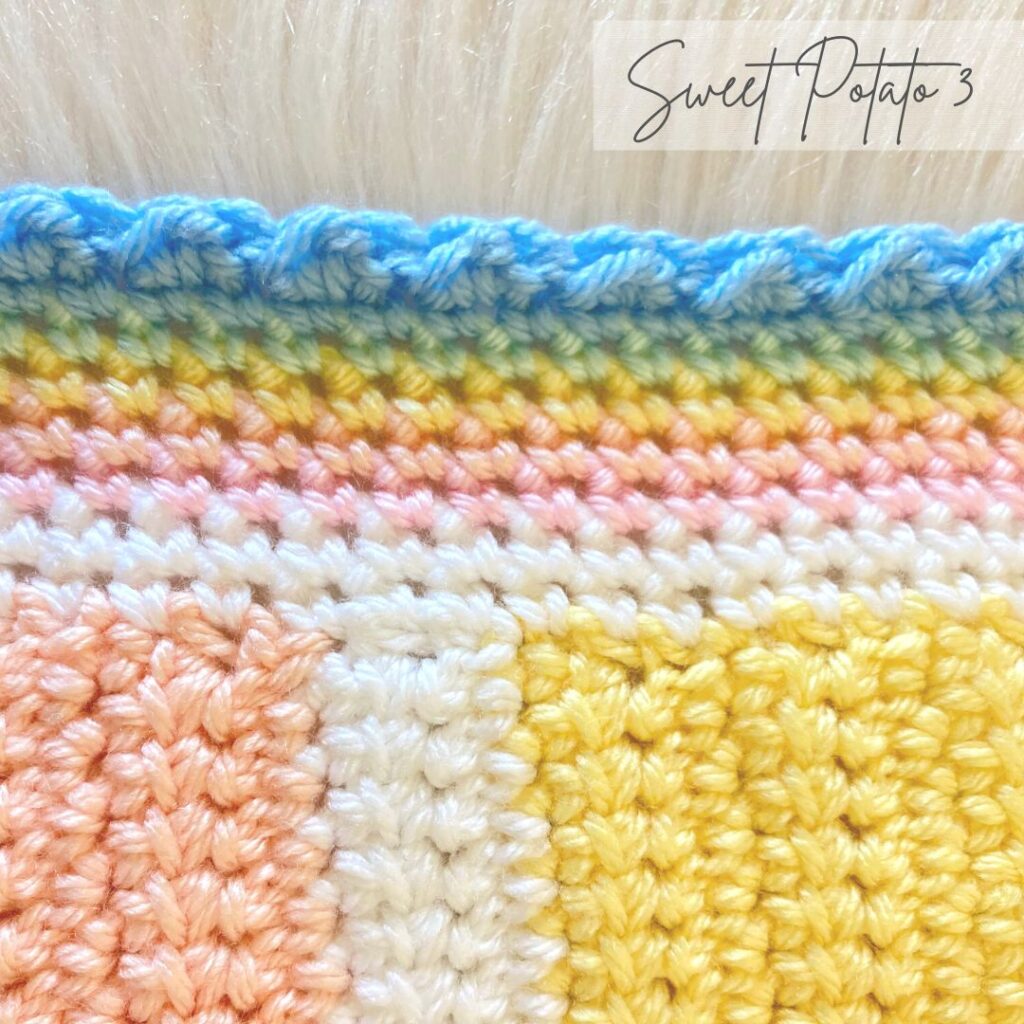 Where to get the Pattern
Other Blanket Patterns You May Love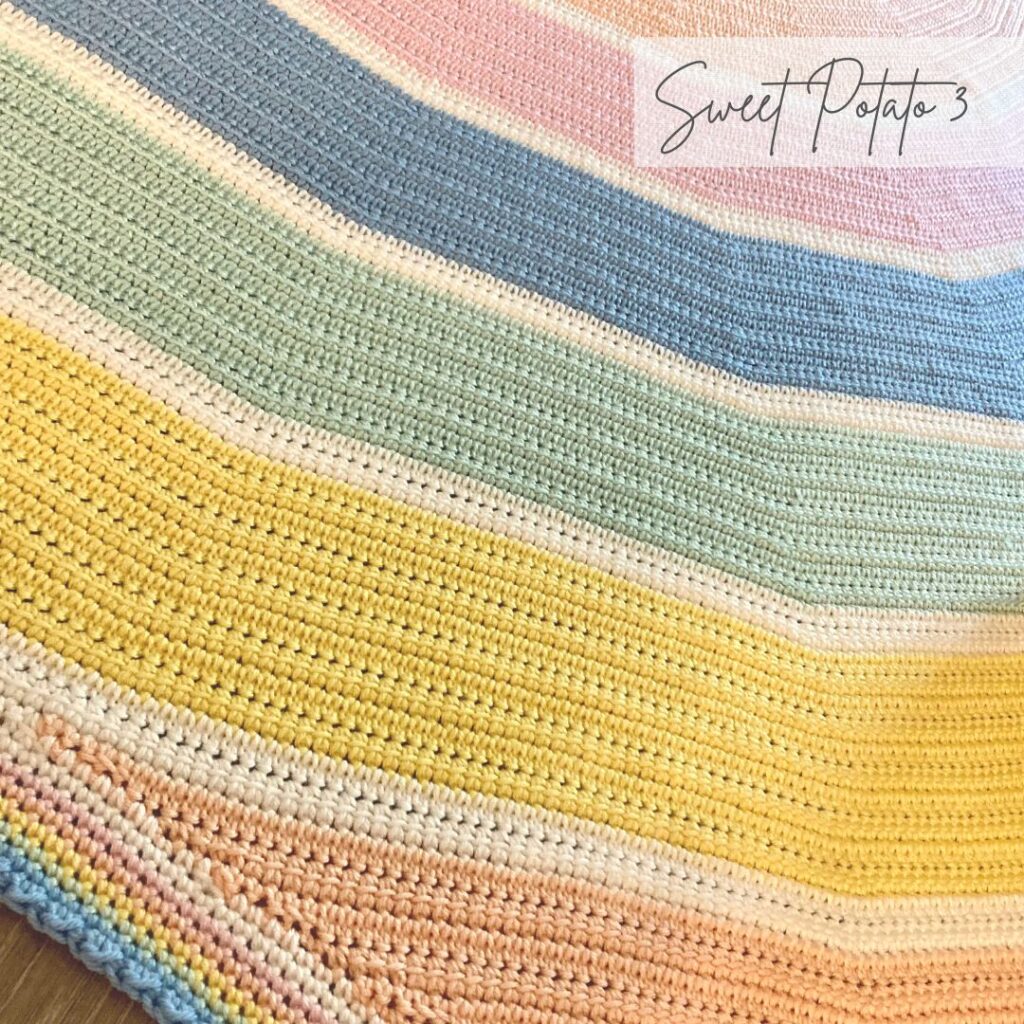 Patterns Using the Linked Double Crochet
More Crochet Fun
Follow Sweet Potato 3 on Facebook to see more pattern releases, sales and crochet fun, just click HERE.
However, if you would enjoy a more interactive group experience, you need to join my Crochet & Conversations facebook group, click HERE. It is a ton of fun and I encourage everyone to share their projects, WIPS (works in progress) and inspirations. Plus you get exclusive deals, are the first to see new releases, give input on designs and have opportunities to win patterns. Join now and get to know others who also enjoy the art of crochet.