So excited to release the entire Forest Friends Set! This adorable set includes the blanket, pillow and wall hanging. Each piece features the darling forest animal faces that are resting peacefully, emphasizing on the main detail in the upper face of the animals especially the eyes and ears while the lower outline fades into the stitches of the blanket.
Customize the blanket with all of the same animals or pick one and do them all the same. The pattern includes the instructions for the following animals: Fox (or change to grey colors for a Wolf), Owl, Skunk, Raccoon and Deer.

Forest Friends Blanket
The Forest Friends blanket is larger than a traditional baby blanket. This will allow for the baby to grow into it and use the blanket into childhood or even when they are older, or even better, it can be a nice size for me (mom) to wrap up in. The completed size of the blanket is roughly 38" wide X 54" long. Grab your copy of only the Forest Friends Blanket on Ravelry: HERE or Etsy: HERE.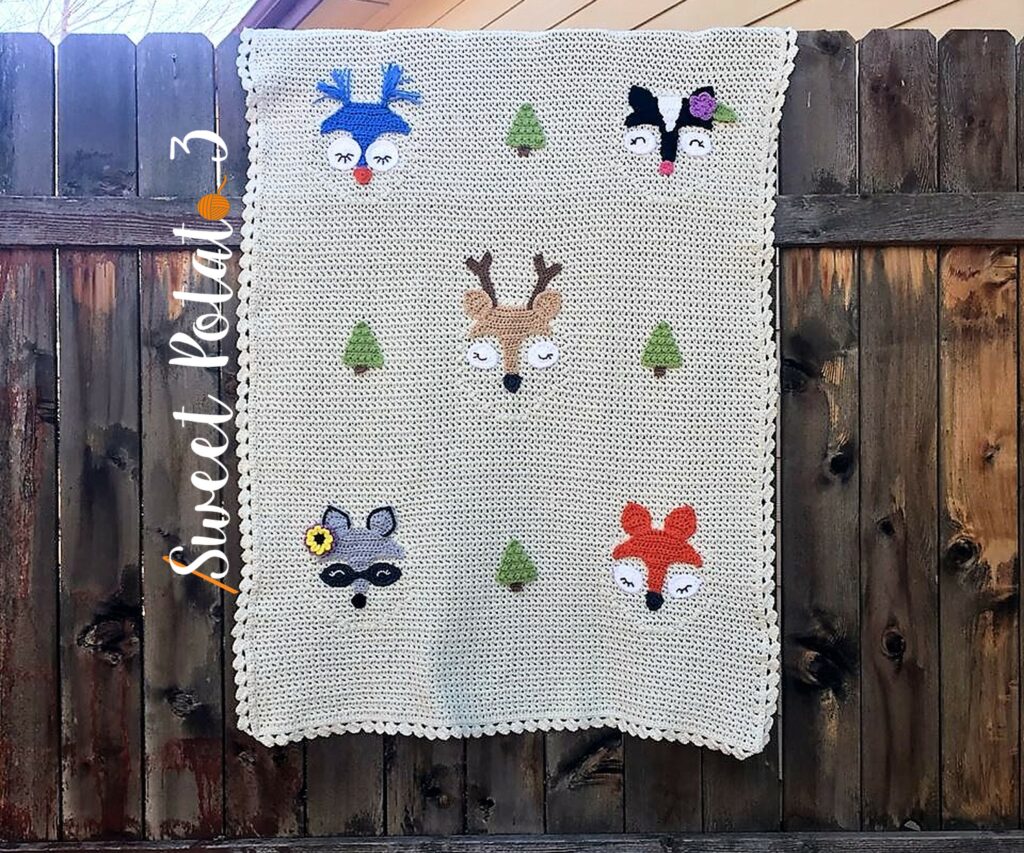 Forest Friends Pillow
The Pillow is a very cute, fun and quick project that you can add to any home decor. It makes a cute accent piece for nurseries, children's bedroom, classrooms, reading nooks or even cabins. The pillow fits a traditional accent pillow size of 14X14 inches square. You can grab the pattern for just the pillow on Ravelry: HERE or on Etsy: HERE.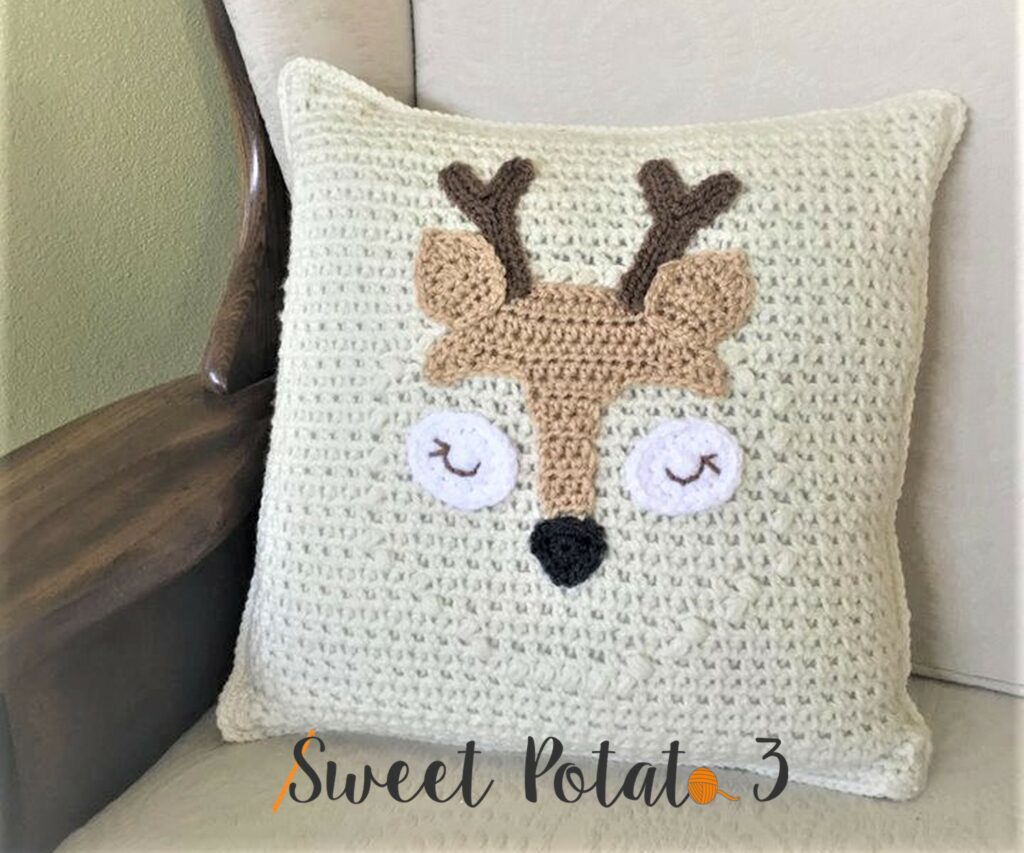 Forest Friends Wall Hanging
The Wall Hanging is whimsical project that accents the pillow and blanket perfectly. The wall hanging can be made off a wooden rod/dowel, a decorative hanger or find a cute branch out in nature for a earthy look. The finished size of the Forest Friends Wall Hanging is about 14-15" wide by 18" long counting the fringe but not the top hanger string. Grab the Forest Friends Wall Hanging pattern on Ravelry: HERE or on Etsy: HERE.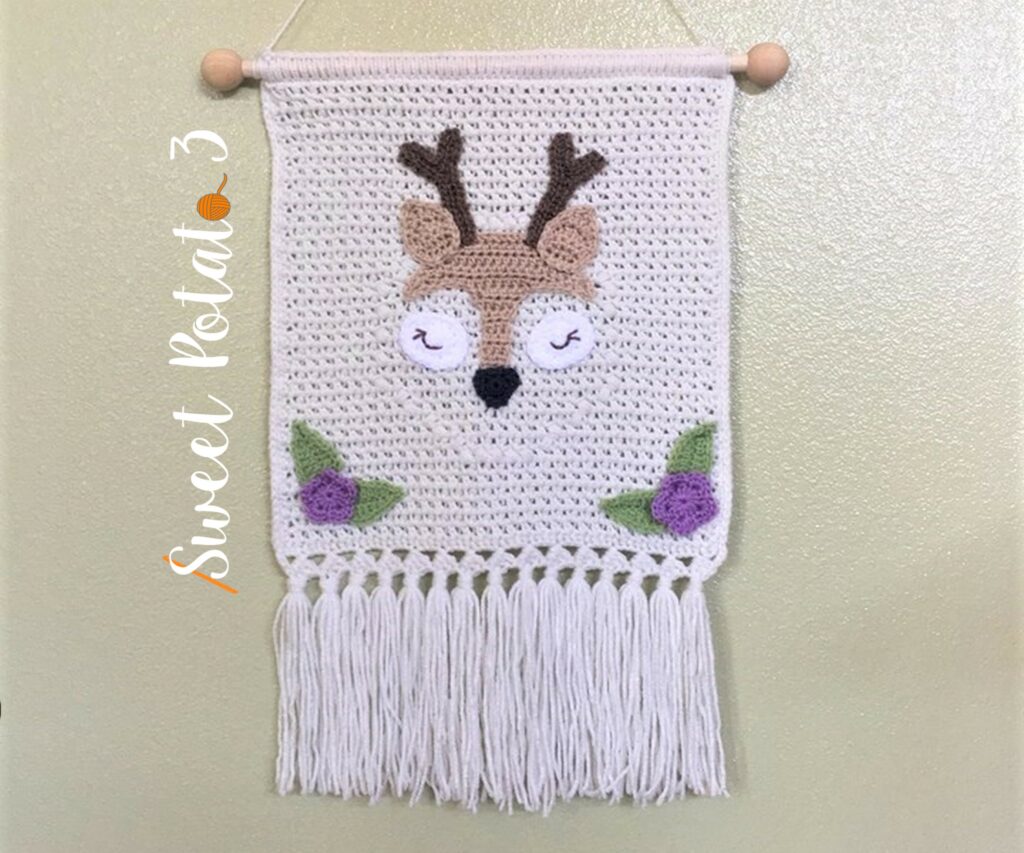 Add Appliques to Customize
All the coordinating pieces include instructions for some fun appliques including a small flower, larger flower, a leaf and a fun pine tree. The appliques are customizable-therefore, you can use as many, or as few as you envision on your final project.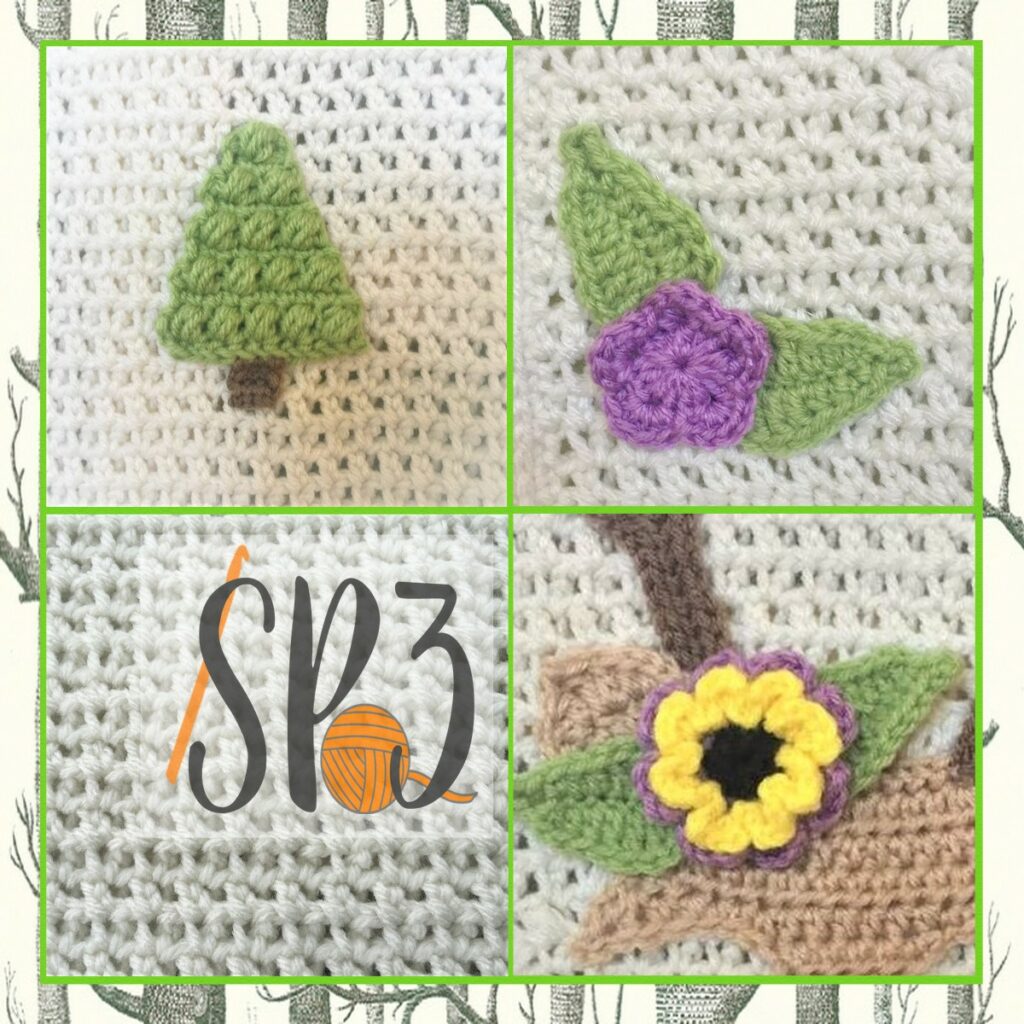 Get Your Copy of the Forest Friends Set
The entire set is available, at a discounted price on Ravelry: HERE or on Etsy: HERE
You will love making the entire Forest Friends Set. The main stitch in the pattern creates a thin fabric creating a light-weight blanket. And an even bigger bonus is that it works up pretty quick. Enjoy making the pieces and please share your progress or finished project with me in my Crochet and Conversations group: HERE.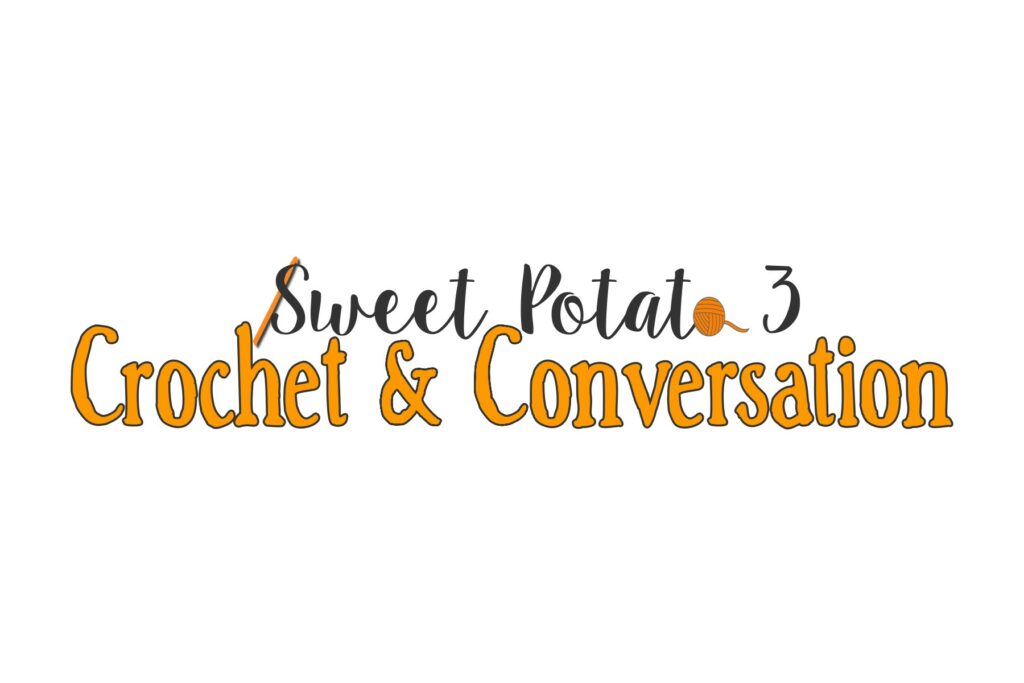 More Baby Blankets You Might Like: