Do you ever see a craft that was popular in elementary school and a new crochet designs springs into your mind? That is exactly what happened to me a couple weeks ago, I immediately sat down and designed the Easter Egg Pocket with a Bunny or Chick Crochet Pattern.
Do you remember these cute paper weaving and cutting crafts from grade school? This is what was the inspiration behind the latest Easter pattern design.
I have fond memories of coming up with the best color combinations and then coloring so carefully to make the cute animals. As I sat down with my scrap yarn (which is a perfect way to use up all those leftover skeins) I fell in love with the egg pocket and cute animals.
Easter Egg Pocket Design
I love the weave look with the different colors of yarn. It just reminded me of a striped Easter Egg in spring colors. Immediately, I knew what stitch I needed to use to create this look and I already have a video tutorial of it! It is a basic block stitch that I used in my FREE Rock the Block Blanket that you can find by clicking HERE.
Crocheting this block stitch is so fun to see the weave created through the various rows. The pattern walks you through all the color changes and shape of the egg. The pocket can be made in a single color, or just 2 for a quilted look (see cream and teal sample) or add lots of colors for an Easter Egg look.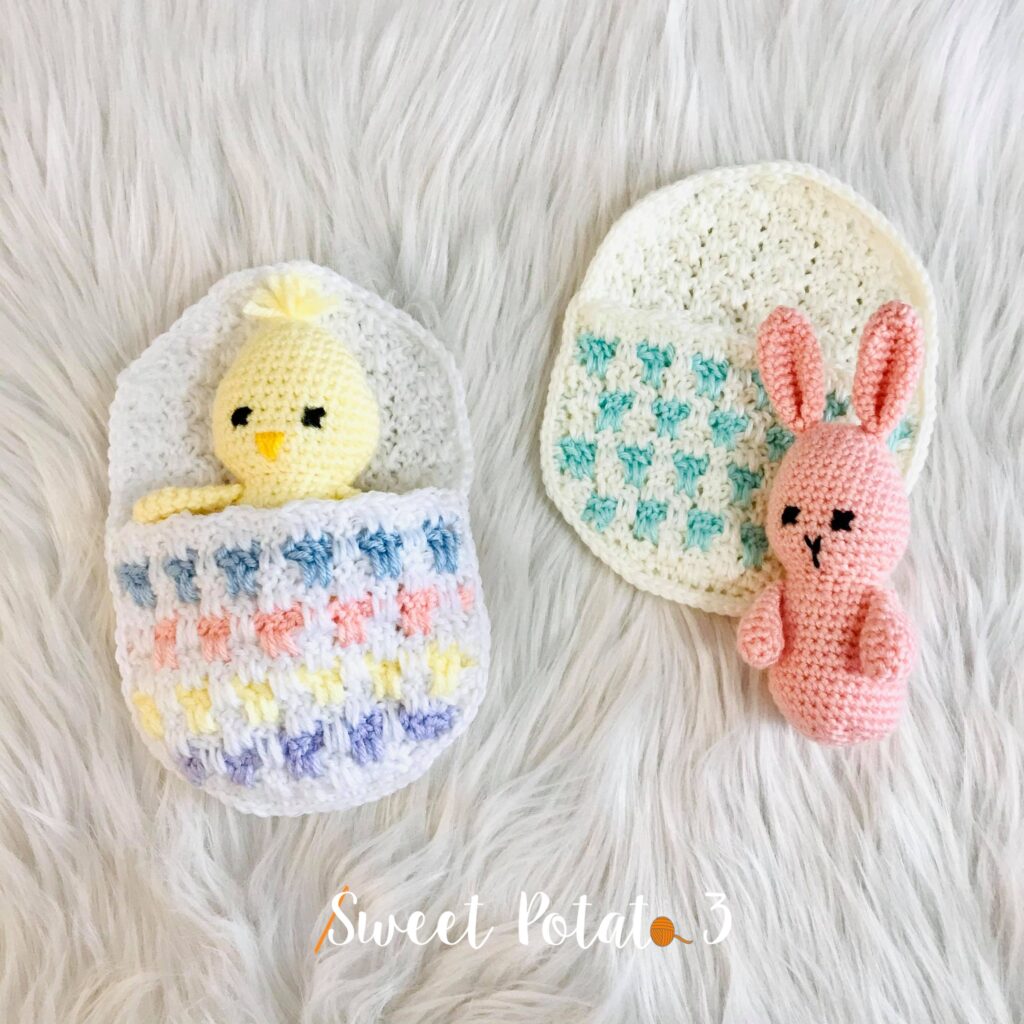 Bunnies & Chicks
After the Egg Pocket was completed I wanted a quick and simple bunny and chick pattern. The idea was to use the egg pocket as a pouch that it will slide inside of. After making several bunnies and chicks I saw how cute they turned out. Loving all the different pastel colors as they laid out, my daughter said the animals looked like sprinkles which she loves.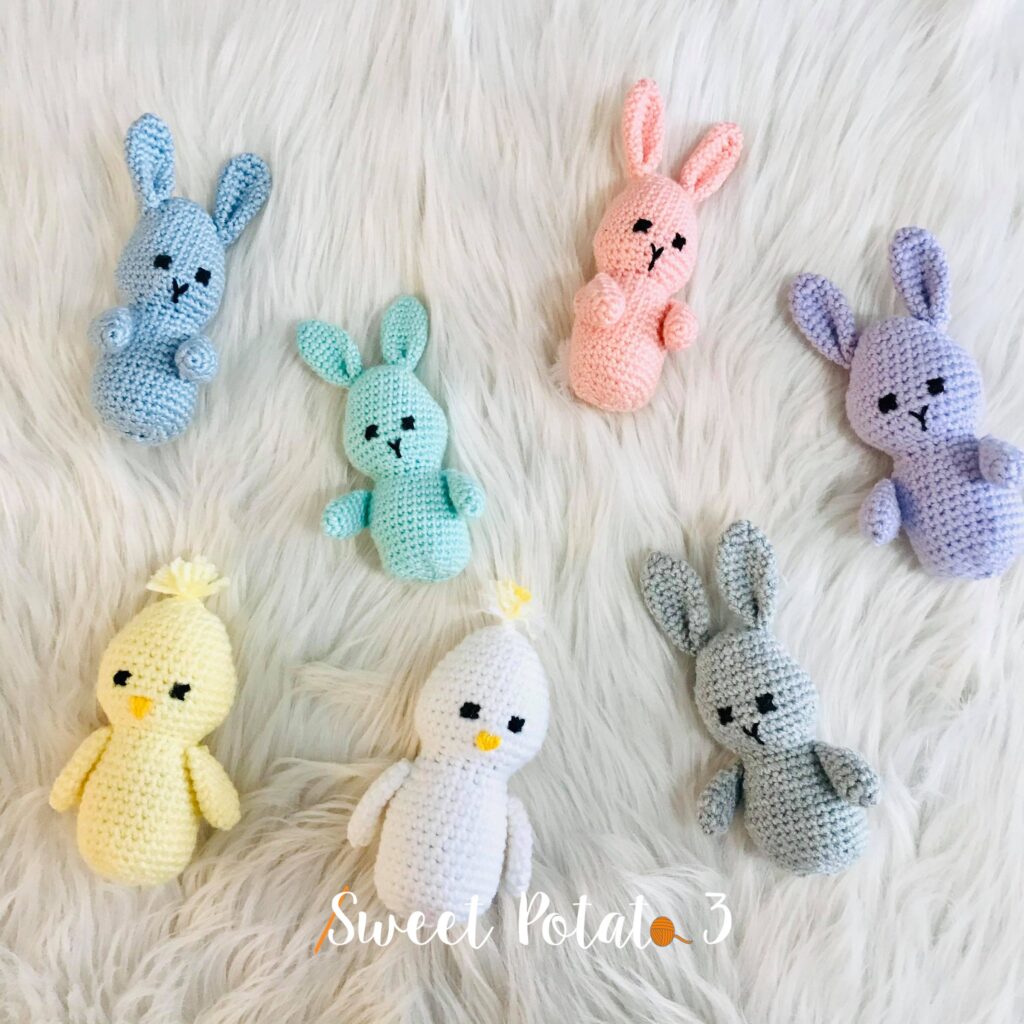 Tester Creations You've Got To See
You have to check out how adorable my pattern testers patterns turned out. I seriously adore them so much and love how many of the put a personal touch on them.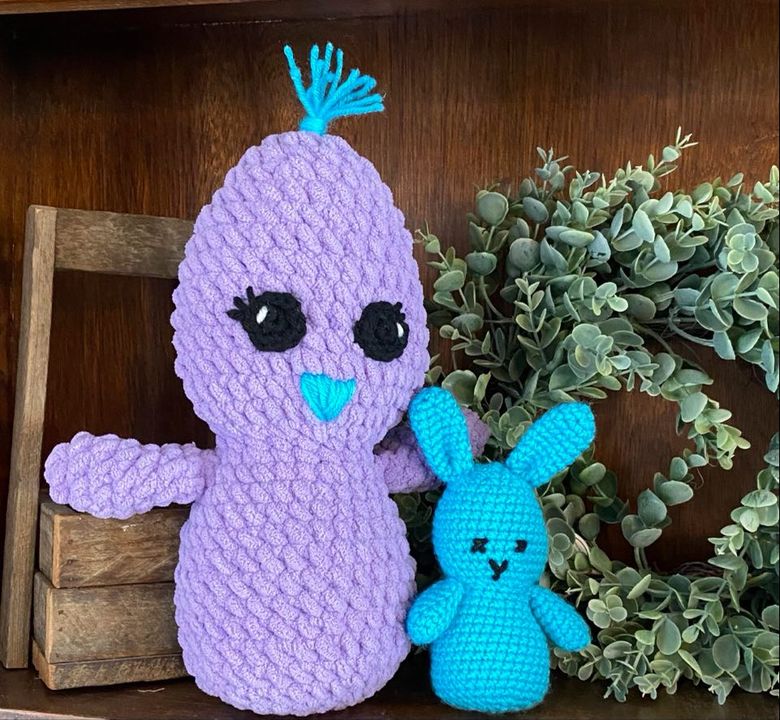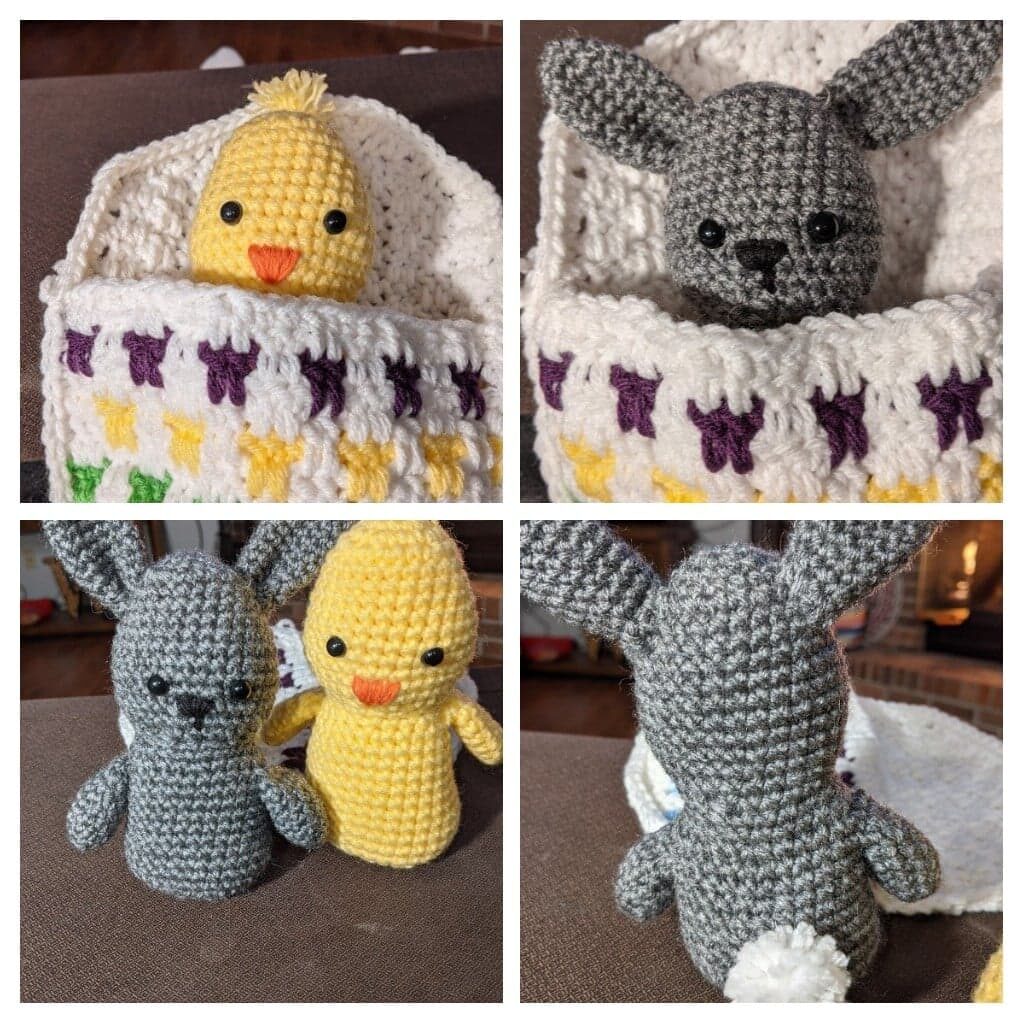 Where to get your copy of the Pattern:
The pattern includes the Easter Egg Pocket as well as the chick and bunny stuffies. Be sure to share your creations with me and I hope they become a favorite Easter Crochet pattern for you!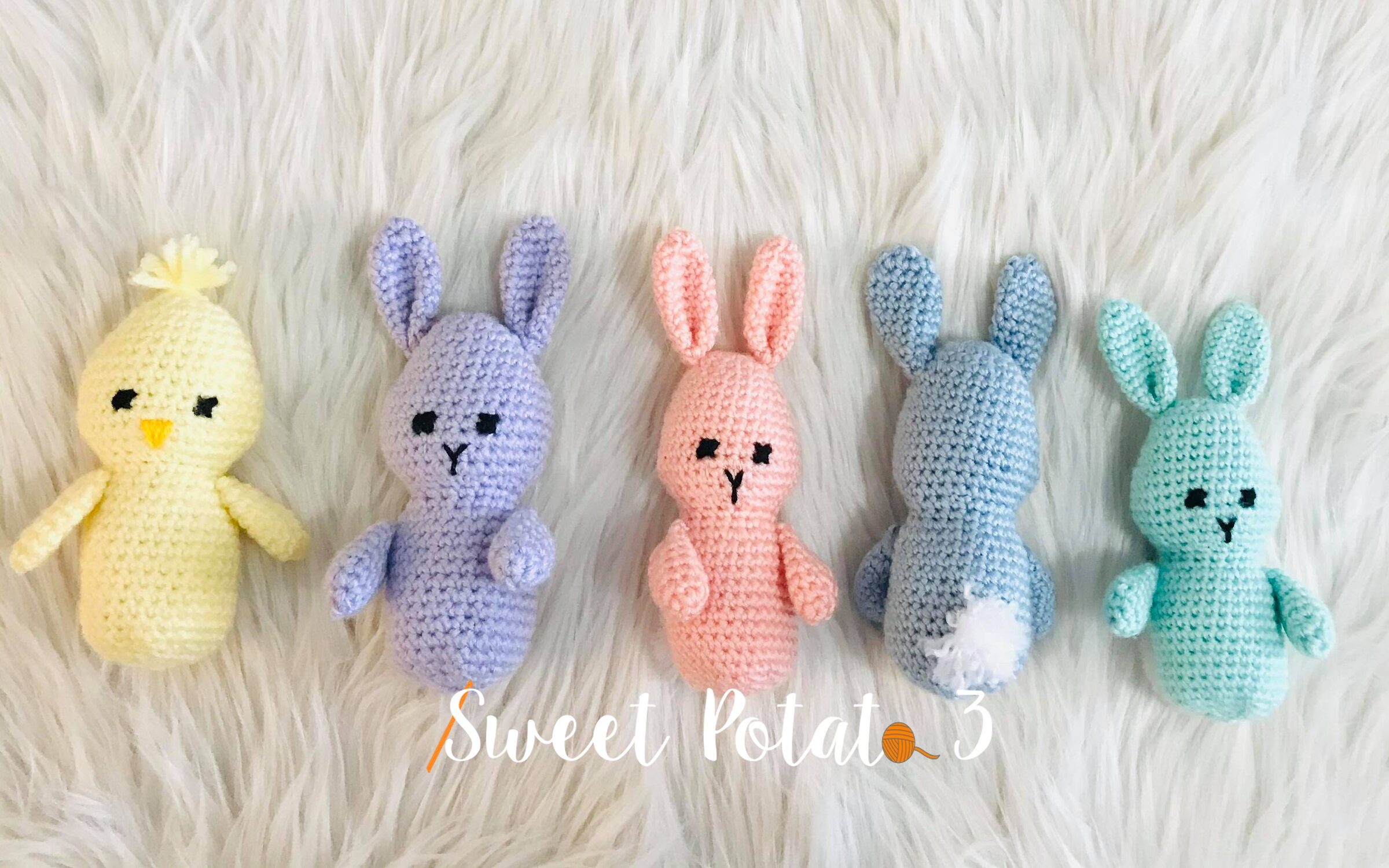 Other Easter Patterns You May Love:
More Crochet Fun
Follow Sweet Potato 3 on Facebook to see more pattern releases, sales and crochet fun, just click HERE.
However, if you would enjoy a more interactive group experience, you need to join my Crochet & Conversations facebook group, click HERE. It is a ton of fun and I encourage everyone to share their projects, WIPS (works in progress) and inspirations. Plus you get exclusive deals, are the first to see new releases, give input on designs and have opportunities to win patterns. Join now and get to know others who also enjoy the art of crochet.