Is fall in the air, or are you dreaming of the crisp, fresh air with crunching leaves underfoot? Fall is one of my favorite seasons and one of my favorite places to be in the fall is outside among the trees. Often seeing pinecones on the ground or acorns dropping to the ground. So, as my daughter was asking for a new hat, I wanted to make one perfect for the season, the Acorn Hat.
The rich texture in the Acorn hat creates a very warm fabric and a cozy hat. The bold stitch work is what makes this hat so unique and full of character. The texture looks just like an acorn especially with the added leaf for a little pop of color and charm.
But, if you love the texture but an Acorn isn't quite your thing, no worries. Swap up the look by making the hat in all one color and removing the leaf and it is spot on for a Pinecone hat!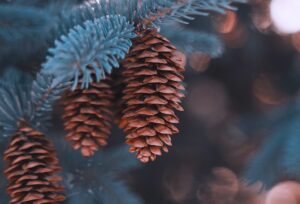 The Stitch
When designing a crochet pattern, finding the perfect stitch is key in the final look of the product. When creating the Acorn hat, I knew the stitch had to be perfect. I wanted a 3D look that would replicate the unique textures and would be easy to identify what the design is.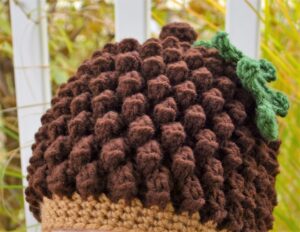 As soon as I saw the popcorn stitch, I knew this was the perfect stitch. It is a fun stitch to work but does eat up a lot of yarn which is why the hat is so warm and cozy. The patten includes a full photo tutorial of the stitch, you'll be surprised how easy it is to crochet. Check out my video tutorial on 2 ways to crochet the popcorn stitch below.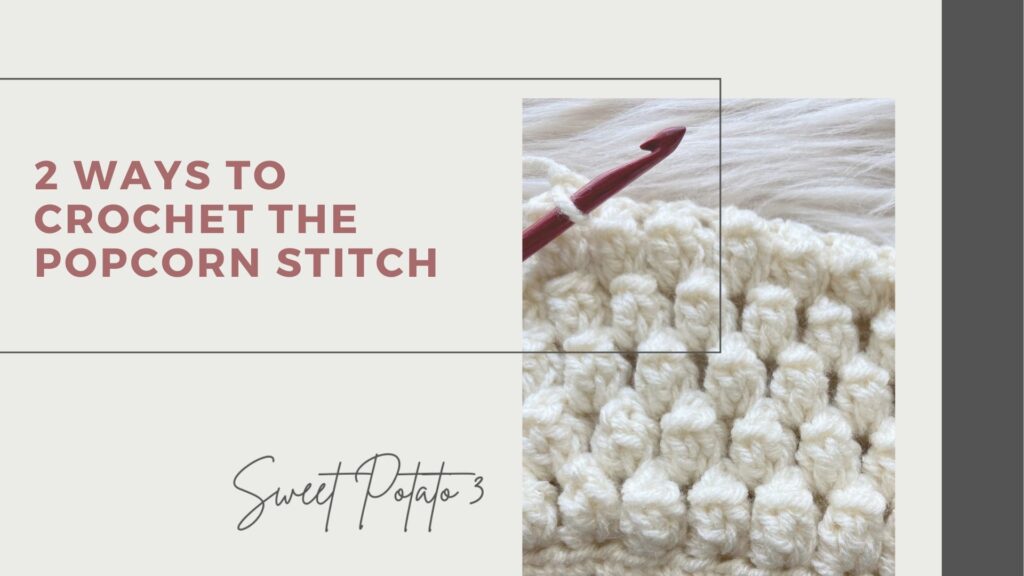 pattern sizes
The pattern includes sizes for your entire family ranging from newborn up to adult. This would make a darling "nutty" family Christmas card, if you happen to make one, send me a photo, I really want to see it!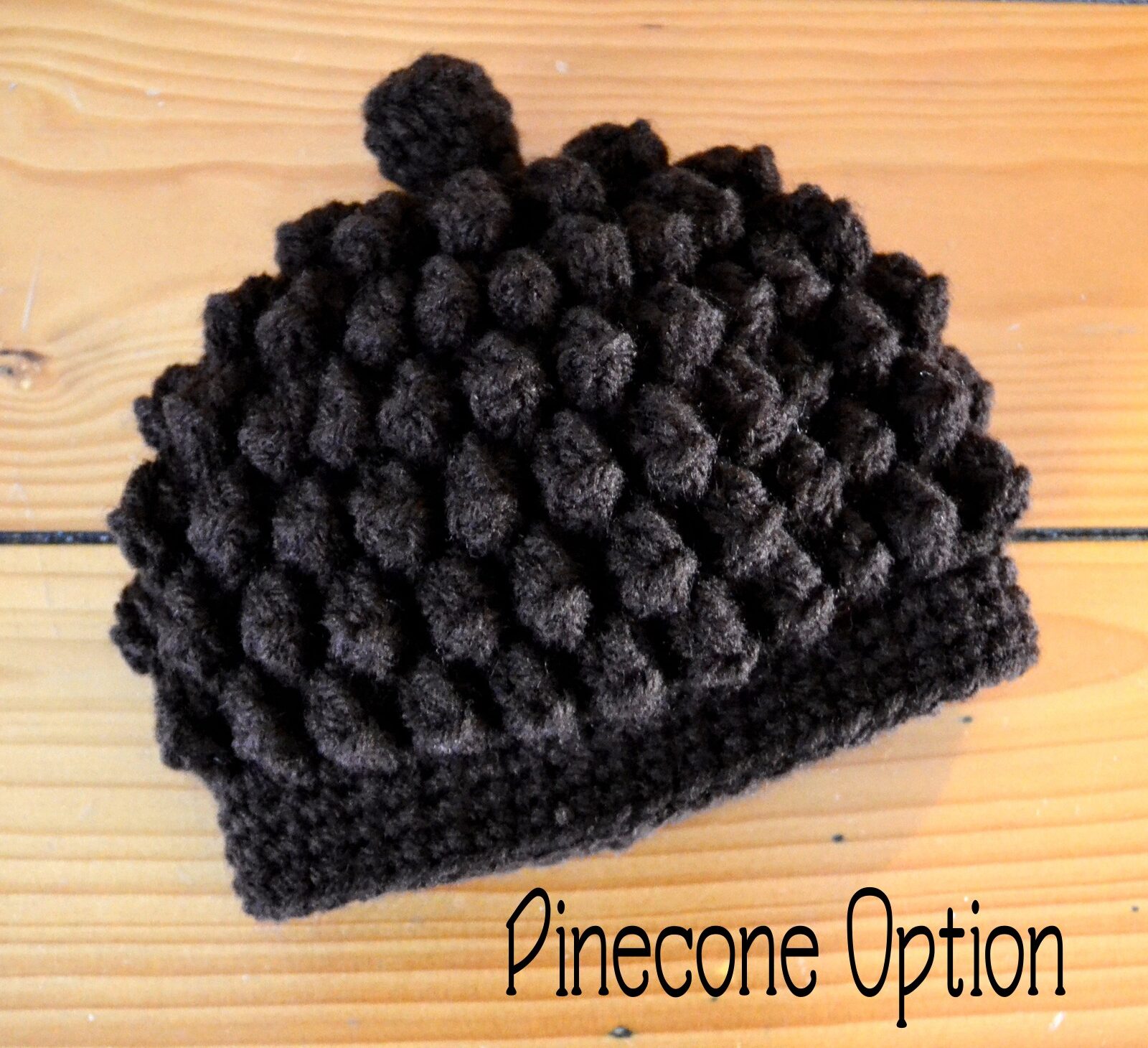 where to get your copy of the pattern
Other unique hat patterns You May love
More Crochet Fun
Sign up for my newsletter to get reminders about new crochet patterns, tips & tricks, printable's, sales, charity events and more. All I need is an email address, I promise to not fill your inbox with spam, I will respect your time. Sign up by clicking HERE.
Follow Sweet Potato 3 on Facebook and on Instagram, both are @SweetPotato3Patterns.
However, if you would enjoy a more interactive group experience, you should join my Crochet & Conversations Facebook group, by clicking HERE. It is a ton of fun and I encourage everyone to share their projects, WIPS (works in progress) and inspirations. Plus, you get exclusive deals, are the first to see new releases, give input on designs and have opportunities to win patterns. Join now and get to know others who also enjoy the art of crochet.