When I started designing crochet blankets, I knew that I needed to include designs for animal lovers. The first one up, because I received so many requests is the Cat's Meow Blanket. When the request for a cat blanket came in, I knew that it needed to feature to ever popular modern split design that you can see in my Music to My Soul blanket designs.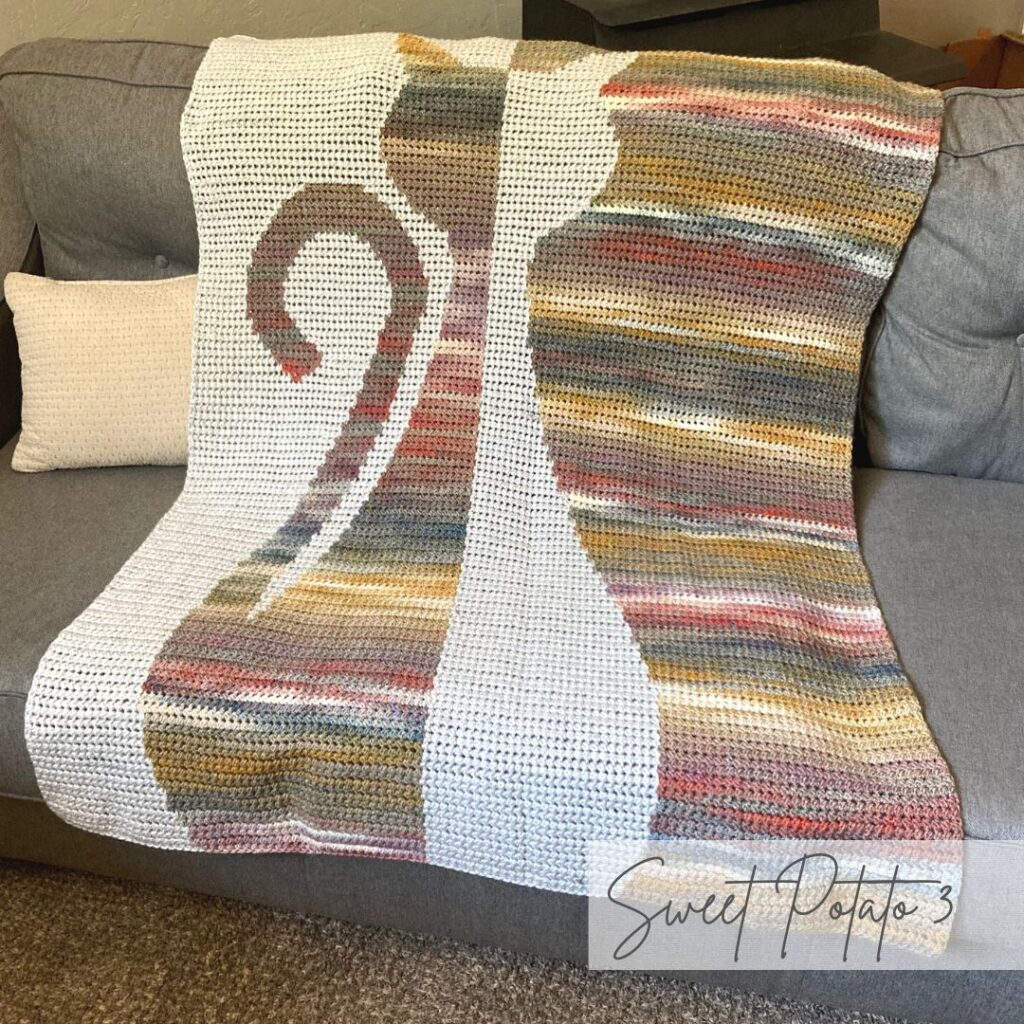 The design came out great, but, as I was crocheting up this cute blanket I kept thinking how much fun it would be to make an adjustment. Cat's are so popular with the holiday of Halloween! So, I knew that I needed to make this blanket versatile and made a version with glowing eyes. Check it out!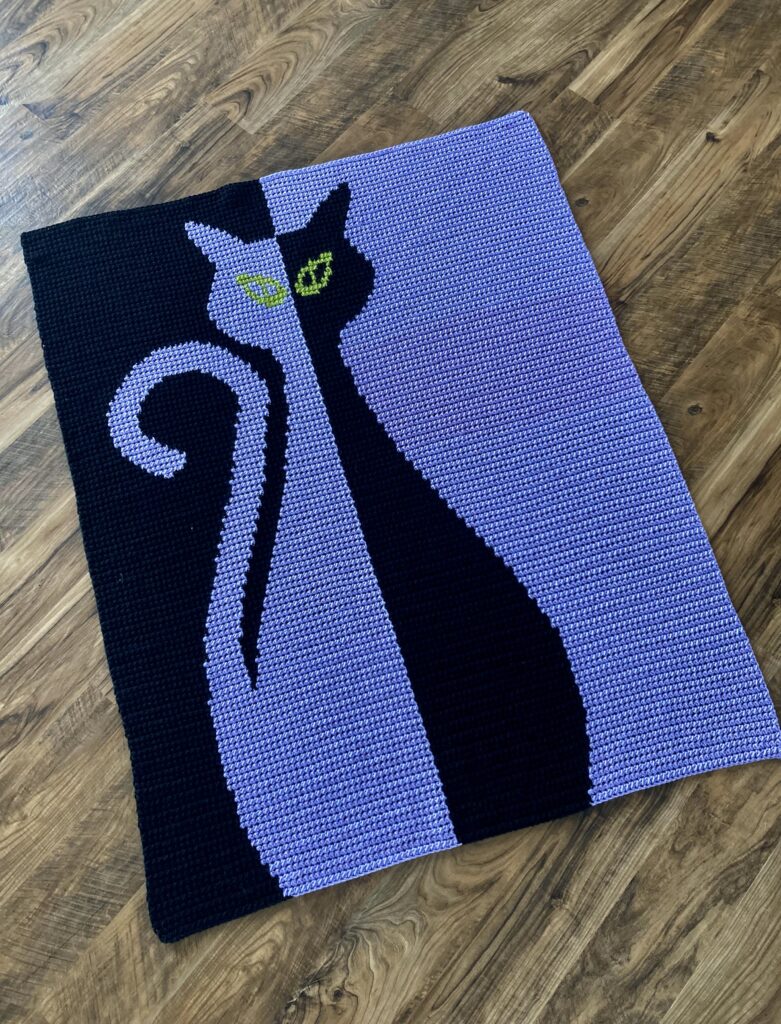 1 Design = 2 Versions
I love when one crochet pattern can be used for multiple reasons, and this is a great example. Just swapping out the colors and adding a little something (those glowing eyes), it turned an everyday home decor item into a colorful Holiday feature piece.
You may have noticed that in my photo below that the cat if facing different directions. The blanket is 100% reversible!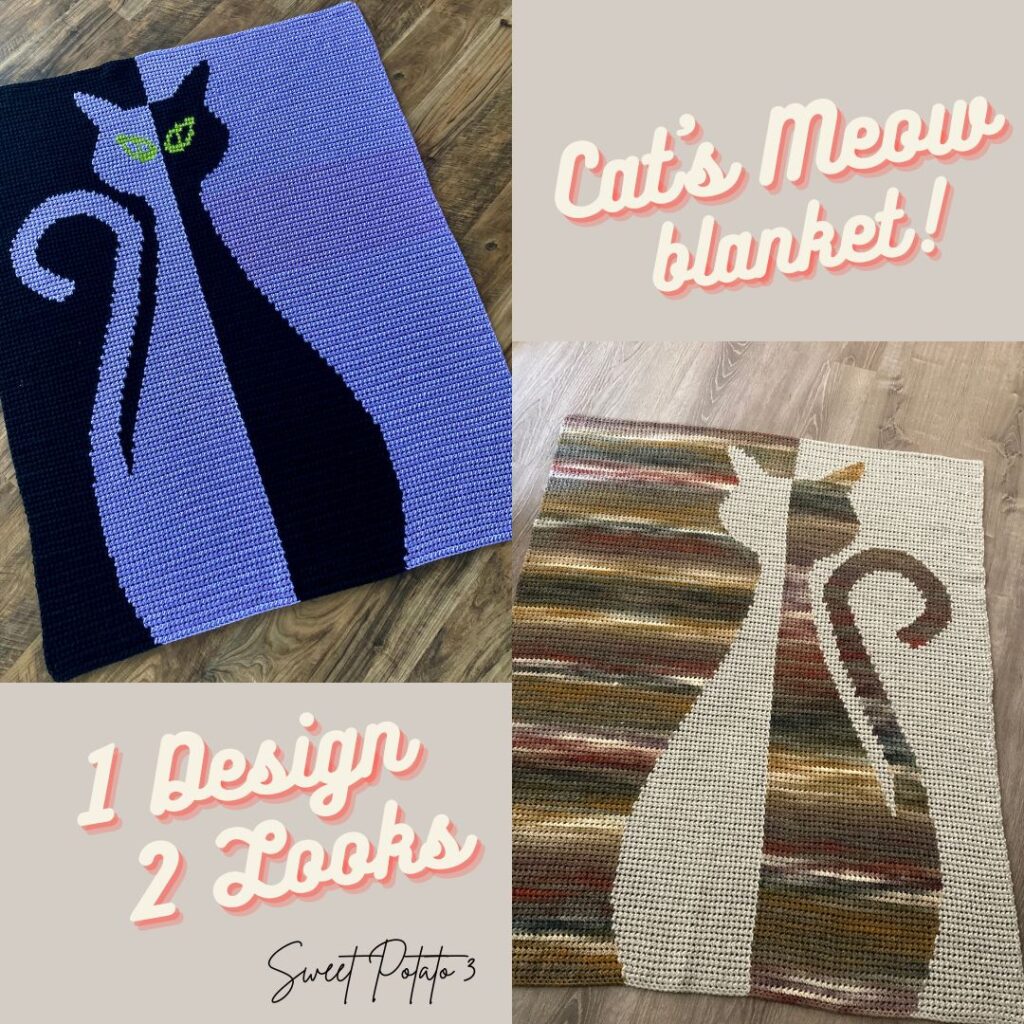 Using a stitch combination and color changes as explained in the pattern leave your completed blanket with a great professional look upon completion.
---
Color Changing Graph patterns Scare Me!
Working up graph patterns used to scare me too! But, over the years, they have become one of my favorite things to crochet. I wanted to help those of you who may be nervous about taking these types of crochet patterns on. So, I have spent a good part of my summer creating a course that will walk you through every step of crocheting graphs and color changes.
The course has not been released yet… but is coming VERY SOON! Like September 18th-WAHOO!!! So Stay tuned.
---
Cat's Meow Details & Materials
If you are familiar with graph crochet and working up color changes, then you will love this crochet pattern. This design is made using a stitch that works up quicker than single crochet graphs, has a nice and cozy feel to it and creates the most gorgeous color changes. You are going to love it.
The pattern includes photo tutorials for the unique stitch used and links to a couple quick video tutorials.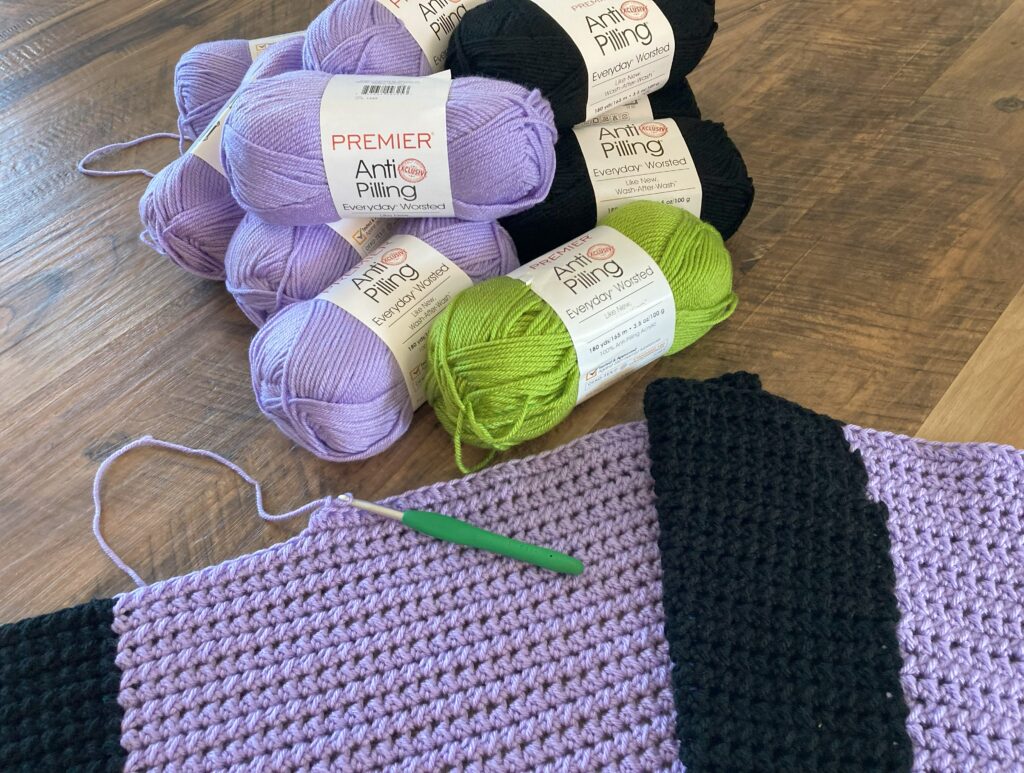 Materials List
Yarn: Worsted Weight yarn total of 2600 yards (specific details broke down in pattern)
Size K/3/6.50mm crochet hook
Size I/5/5.50 mm crochet hook or size needed to obtain gauge
Measuring Tape
Tapestry needle
Scissors Optional: Bobbins (depending on technique used for color changes, you can also just use the full skeins of yarn)
---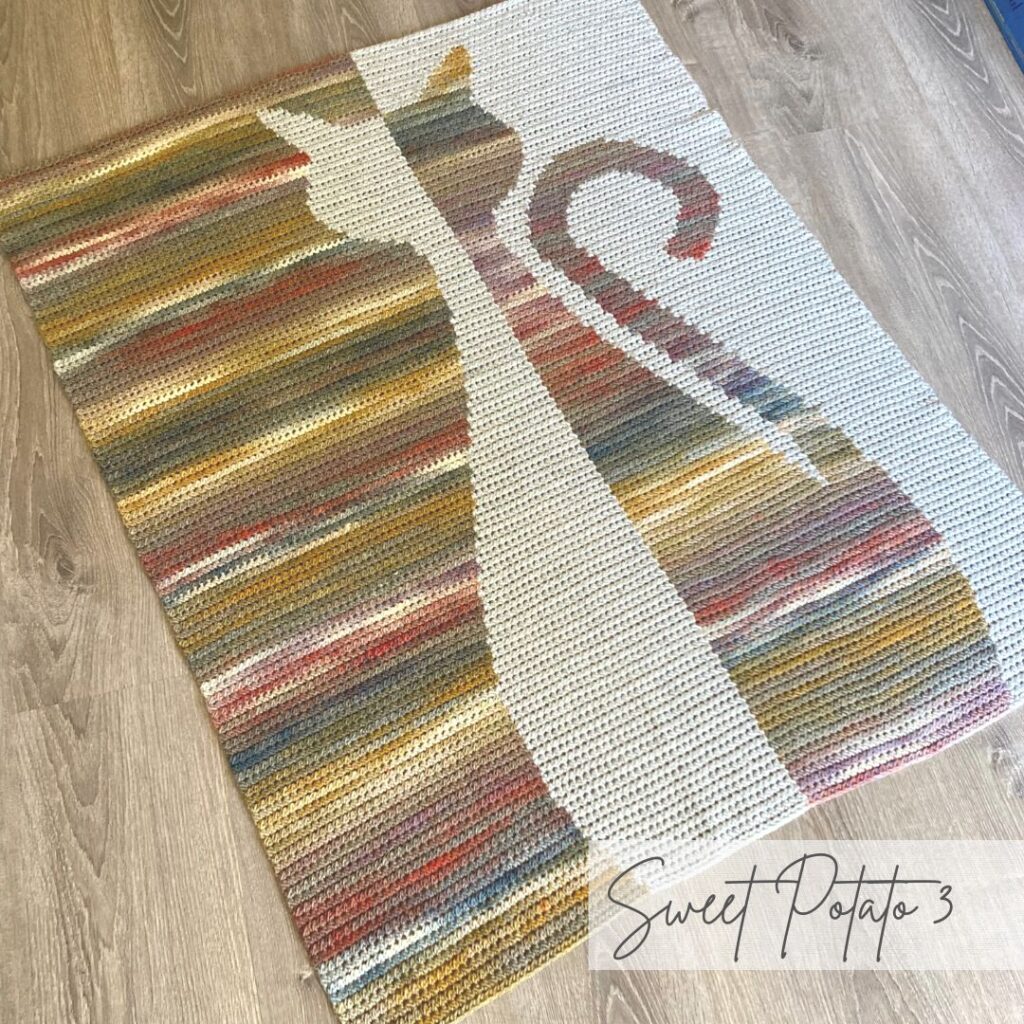 Where to get your copy
I bet you're convinced to make one, right? The pattern is in all my pattern shops, you can follow the links below:
Etsy Shop – click HERE
Ravelry Shop – click HERE
Love Craft – coming soon
Annie's Crochet – here is a link to order on Annies, but note that the Halloween version is NOT INCLUDED in this version – click HERE
More Graph Blanket & Halloween patterns You May Love
Music To My Soul Blankets – click HERE
Puppy Love Blanket – coming soon
FREE Frankenstein Hat pattern – click HERE
FREE Candy Corn Hat – click HERE
FREE Monster Hat – click HERE
FREE Pumpkin Hat – click HERE
More Crochet Fun
I am sure you will love these home décor crochet patterns. When you make one, I would love to see a photo of your project. I host an interactive Facebook group called, "SP3 Crochet & Conversations". You're invited to join, it is a great spot to share photos, ask questions and have fun. I invite you to join today by clicking HERE.