Making blankets for kids can be so much fun. But, finding unique crochet designs can be more challenging. However, if you saw my last design, the Rainbow Hope Blanket, you know how much I love taking a traditional theme but creating it in a unique way. I took the same corner-to-corner, quarter-circle concept and changed it up to create a Space Blanket.
Having a "space" theme for a bedroom or nursery is so popular for young children, boys & girls, alike. Whether they call it a galaxy, solar system, outer space, planets, or space, it is all similar and having the entire solar system blanket is a perfect accessory.
Space Blanket Details
The uniqueness of this blanket design is what makes it so fun. To begin you start by crocheting the upper corner with the sun and work your way down to the lower corner. All this is done while crocheting a curved pattern the makes the orbit lines.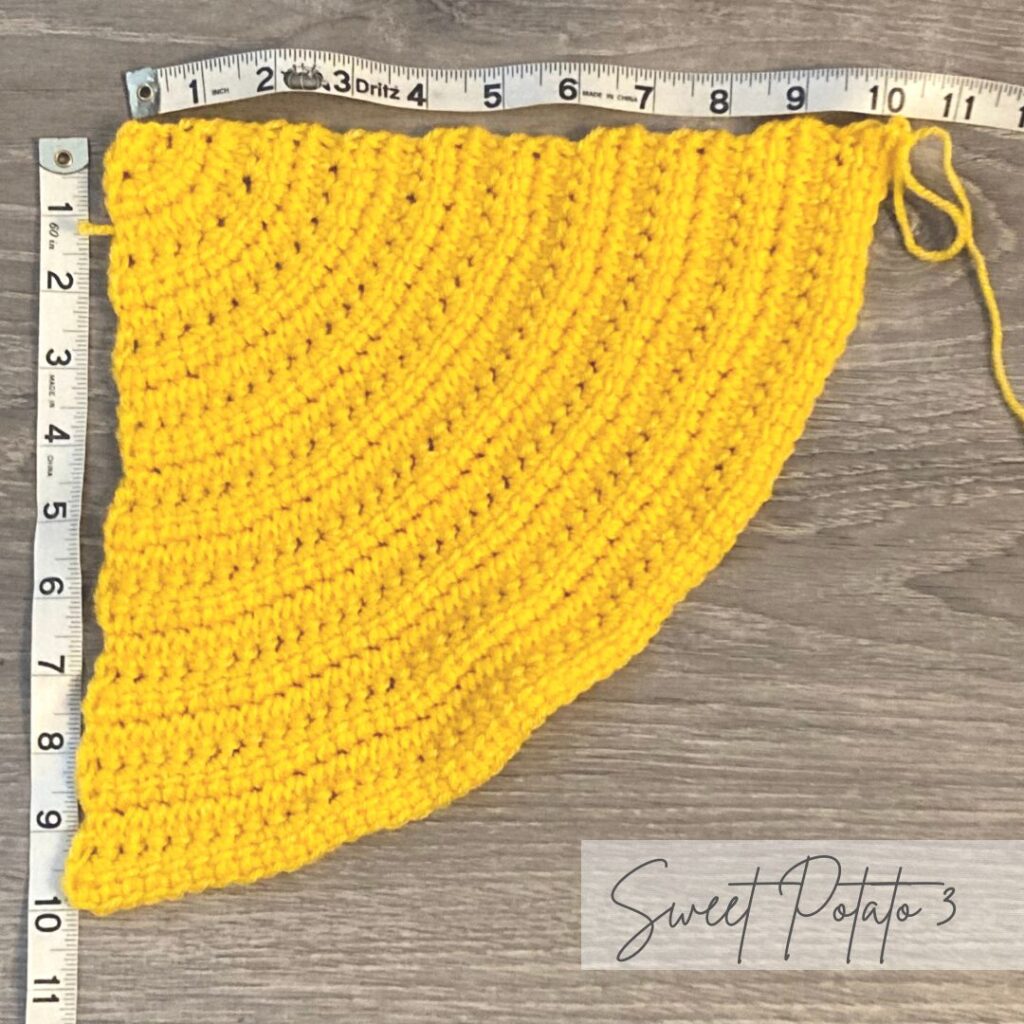 The main body of the blanket is made by crocheting a linked double crochet. This stitch is one of my favorites to use when making a big project. The stitch is taller, similar to the height of a traditional double crochet. However, the "space" or "holes" between the double crochet is completely eliminated, resulting in a nice warm crochet fabric.
After the blanket is crocheted, the appliques are made and sewn onto the blanket.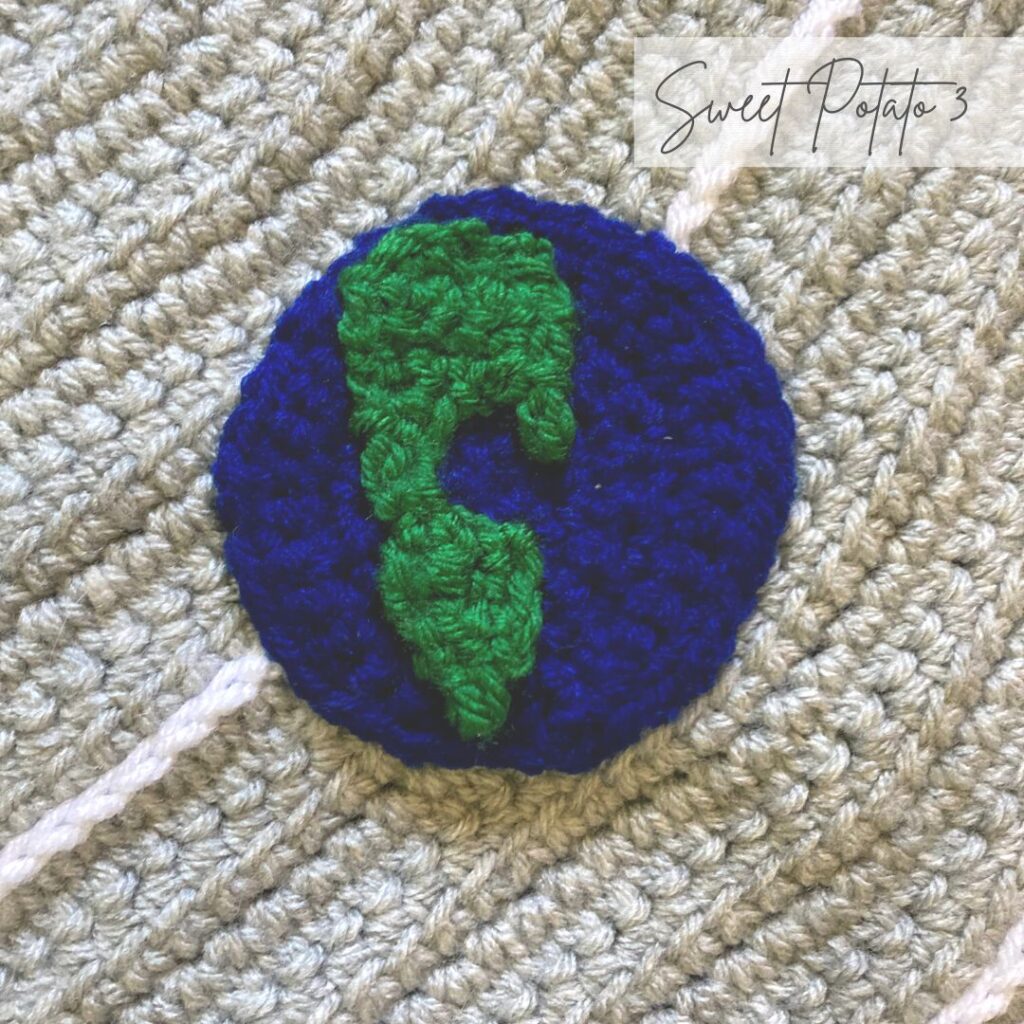 The Space Blanket is made a little larger than traditional baby blankets. I enjoy making them this size so the children can enjoy them into their early childhood.
The completed size of the blanket is 38″ wide by 50″ long.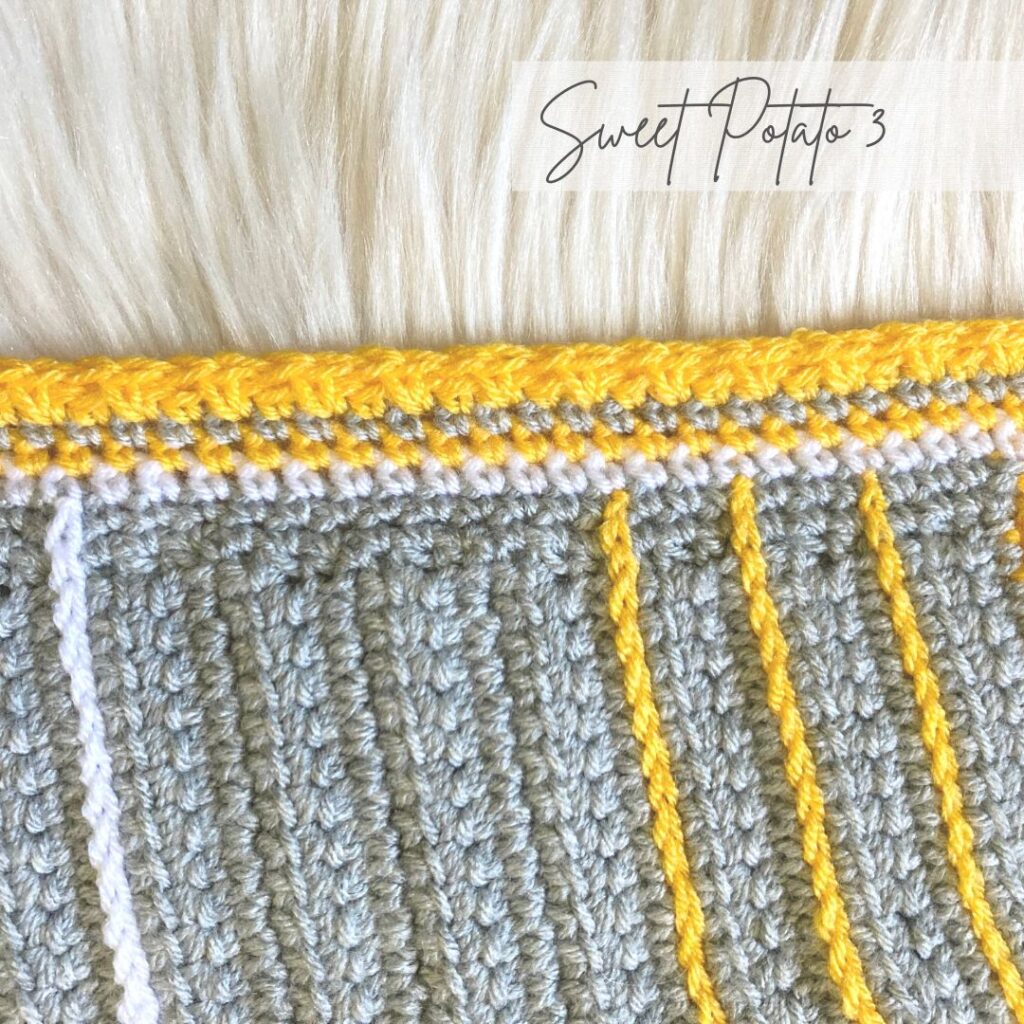 The border is designed to help shape the blanket but not take away from the design. A few rows of basic stitches is the perfect finishing touch.
Materials Needed
Crochet Hook Size J (6.00 mm) – used for blanket
Crochet Hook Size H (5.00 mm) – used for appliques
Worsted Weight Yarn (#4)
Approximately 2600 Yards Total

Sample made in Brava Worsted Weight Yarn
Sun Color: 220 Yards / color – Canary
Sky Color: 2300 yards / color – Dove Heather
Orbit Line Color: 110 yards / Color – White
Planet Colors: 5-20 yards for each planet (sample pack of colors works perfect)

Stitch Markers
Yarn Needle
Scissors
Measuring Tape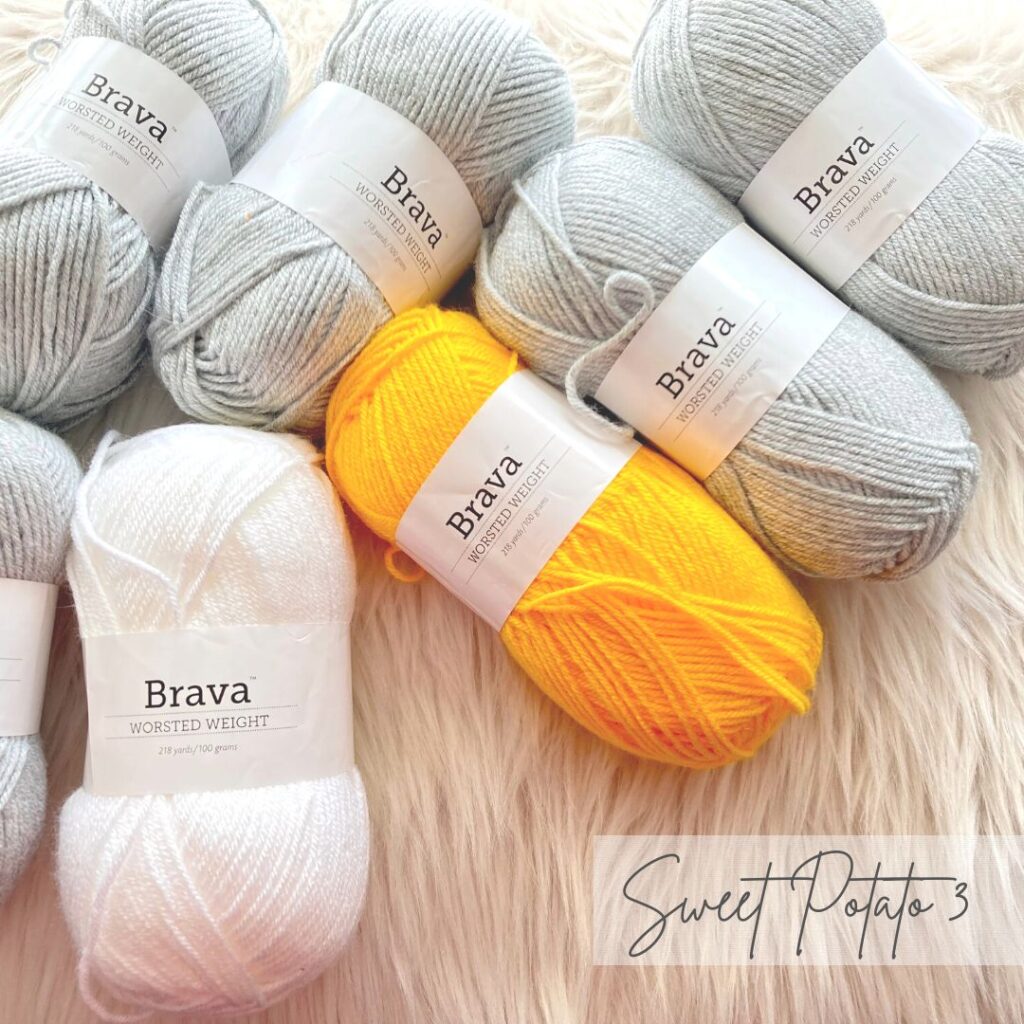 Stitches Used & Video Tutorials
Here is a list of the stitches used to make the blanket. I provide a video tutorial for any of the stitches that may be a little unique, you can click and watch through this blog post. They are also all linked within the pattern.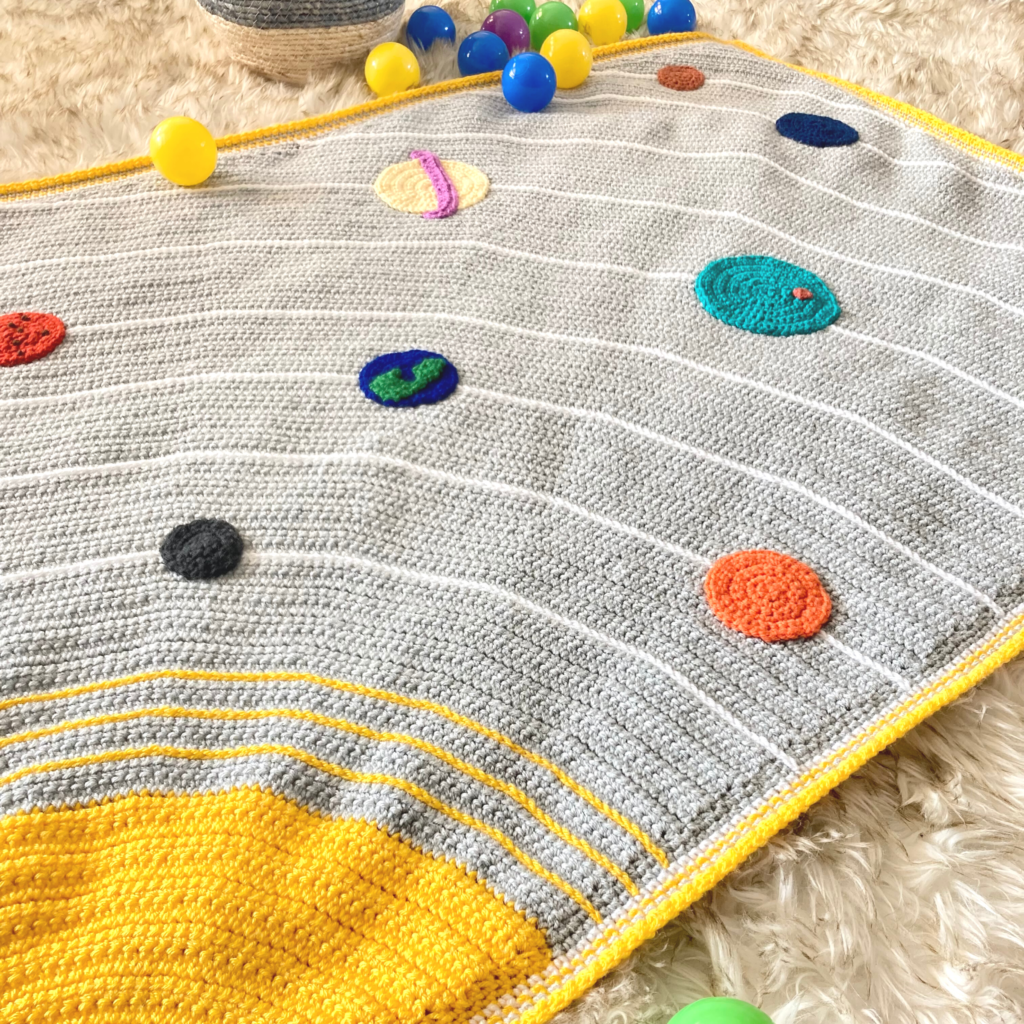 Where to Get your copy of the space blanket
Testers Samples
All Sweet Potato 3 crochet patterns are tested for accuracy. I love seeing them made in different colors and the space blanket was no different. Vicky made her blanket in a different color for the background, she used a light purple and it shows how cute it is in a more feminine color.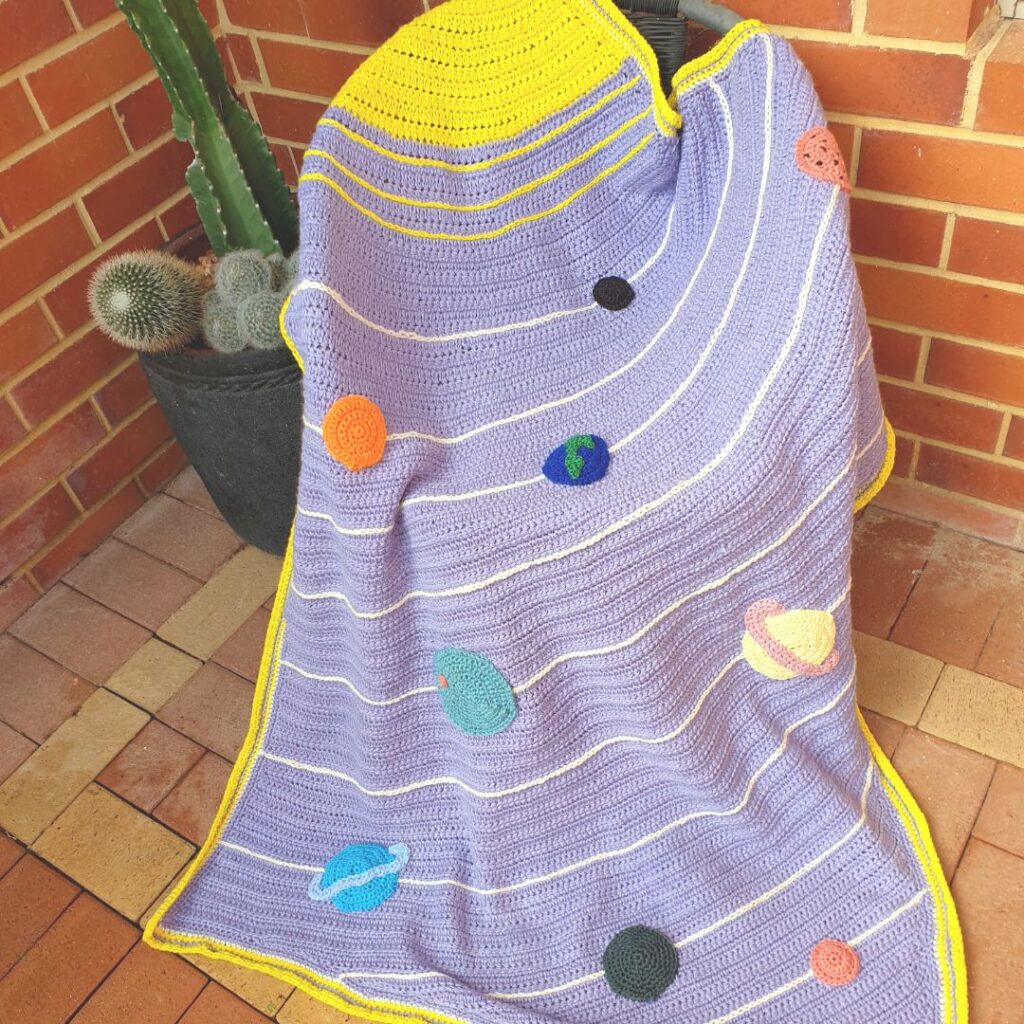 ---
Make it a Complete Gift Set by including one of these cute designs
I have rounded up some of the most darling patterns to make along side the space blanket. I think I may need to make some of these myself! Check out all the cute space ships, aliens, pillows, toys, quiet books, curtain ties and garland crochet patterns.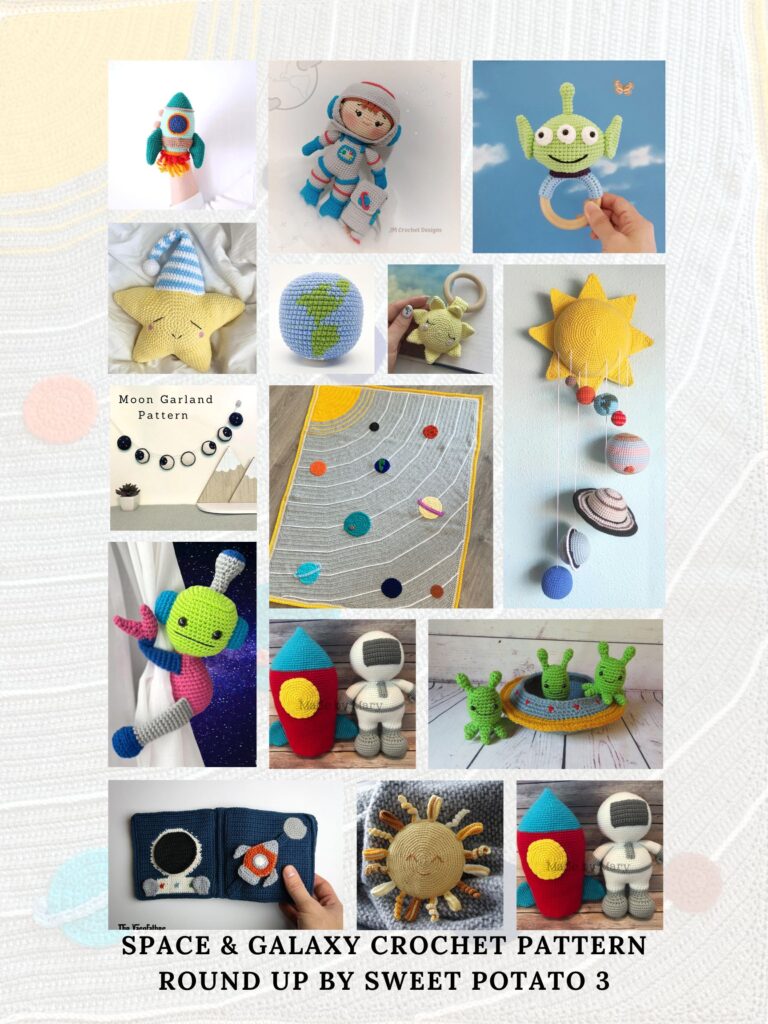 ---
Other Blanket Patterns You May Love
More Crochet Fun
Follow Sweet Potato 3 on Facebook to see more pattern releases, sales and crochet fun, just click HERE.
However, if you would enjoy a more interactive group experience, you need to join my Crochet & Conversations facebook group, click HERE. It is a ton of fun and I encourage everyone to share their projects, WIPS (works in progress) and inspirations. Plus you get exclusive deals, are the first to see new releases, give input on designs and have opportunities to win patterns. Join now and get to know others who also enjoy the art of crochet.