Nearly 5 years ago my daughter was inspiring me to make a beautiful set that we could both wear. I knew I wanted a stitch that would be thick and warm but girly enough she would love it.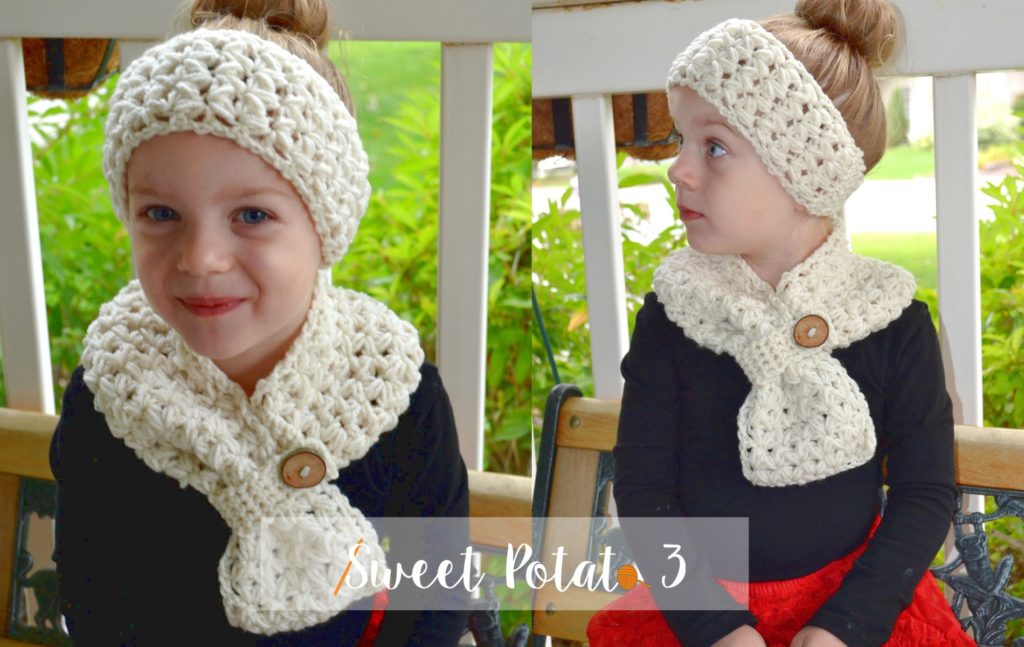 The Cross My Heart Headband and Scarf Set has sizing for toddlers up to adult women. So you can make a set for anyone and everyone. Grab your copy of the Cross My Heart Headband and Scarf Seton Ravelry: HERE
The Cross My Heart Headband and Scarf has been a loved pattern by many. So much so, that I keep getting requests for more designs using the lovely stitch pattern.
Over the last couple years I have been able to design a coordinating hat, fingerless gloves, shawl and vest. They are all luxurious and classy designs. Take note of how much changing the type of yarn you use can change the look as well. I could make any of these pieces over and over. Check out the entire Cross My Heart Collection Below: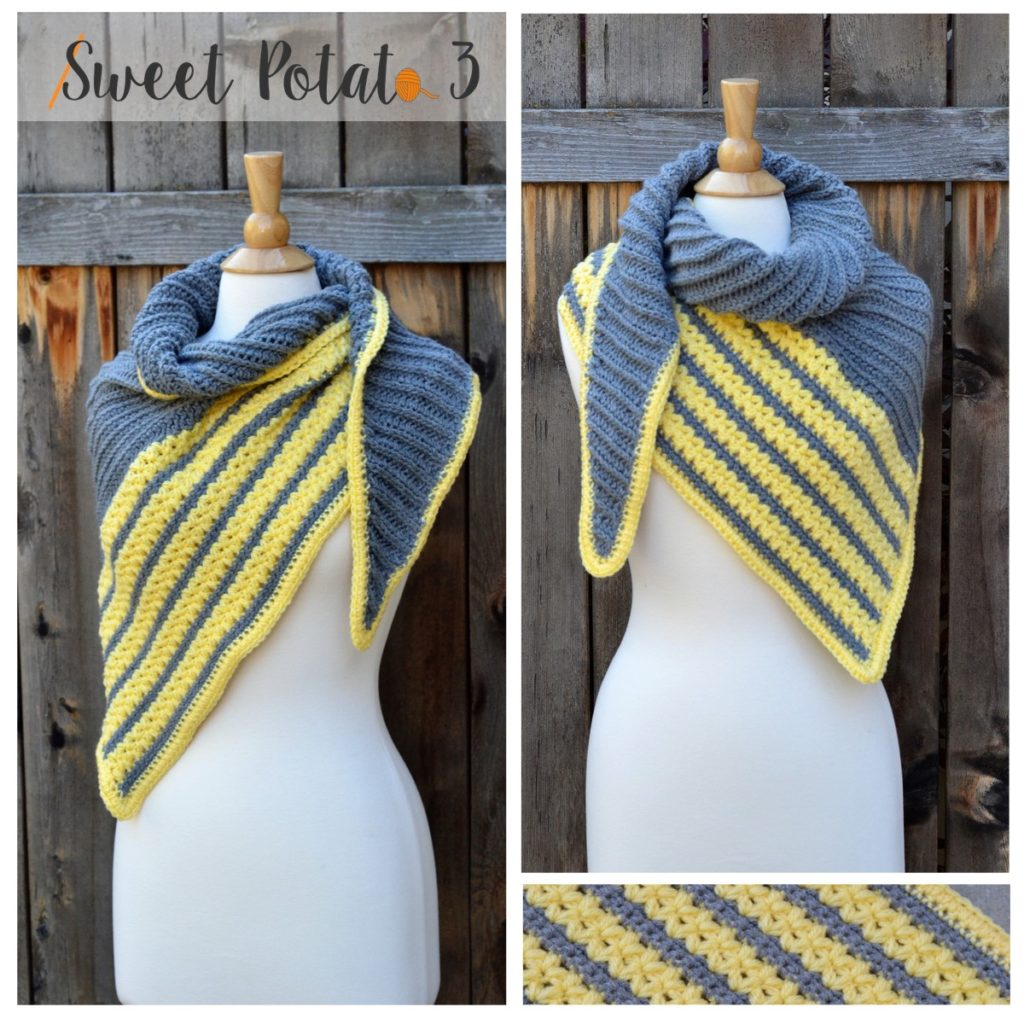 The Cross My Heart Shawl features the beautiful stitch work, but it really pops by switching colors. The triangle shawl can class up any outfit. Grab your copy on Ravelry: HERE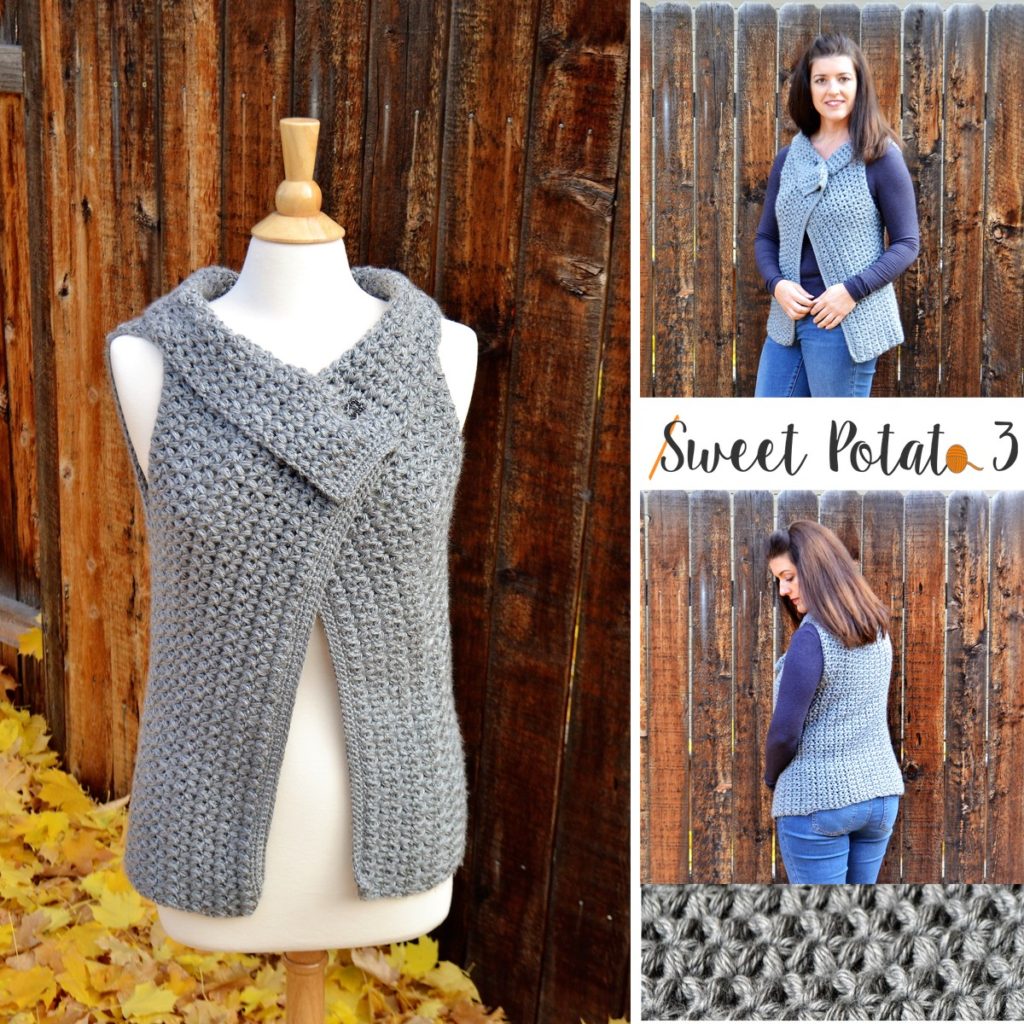 The Cross My Heart Vest is one of my favorites. The vest top folds over and is like wearing a warm cowl. This accessory is so warm and simple everyone loves it. The pattern comes in multiple adult sizes AND children's sizes from toddler up to adult, look how cute it is on my daughter!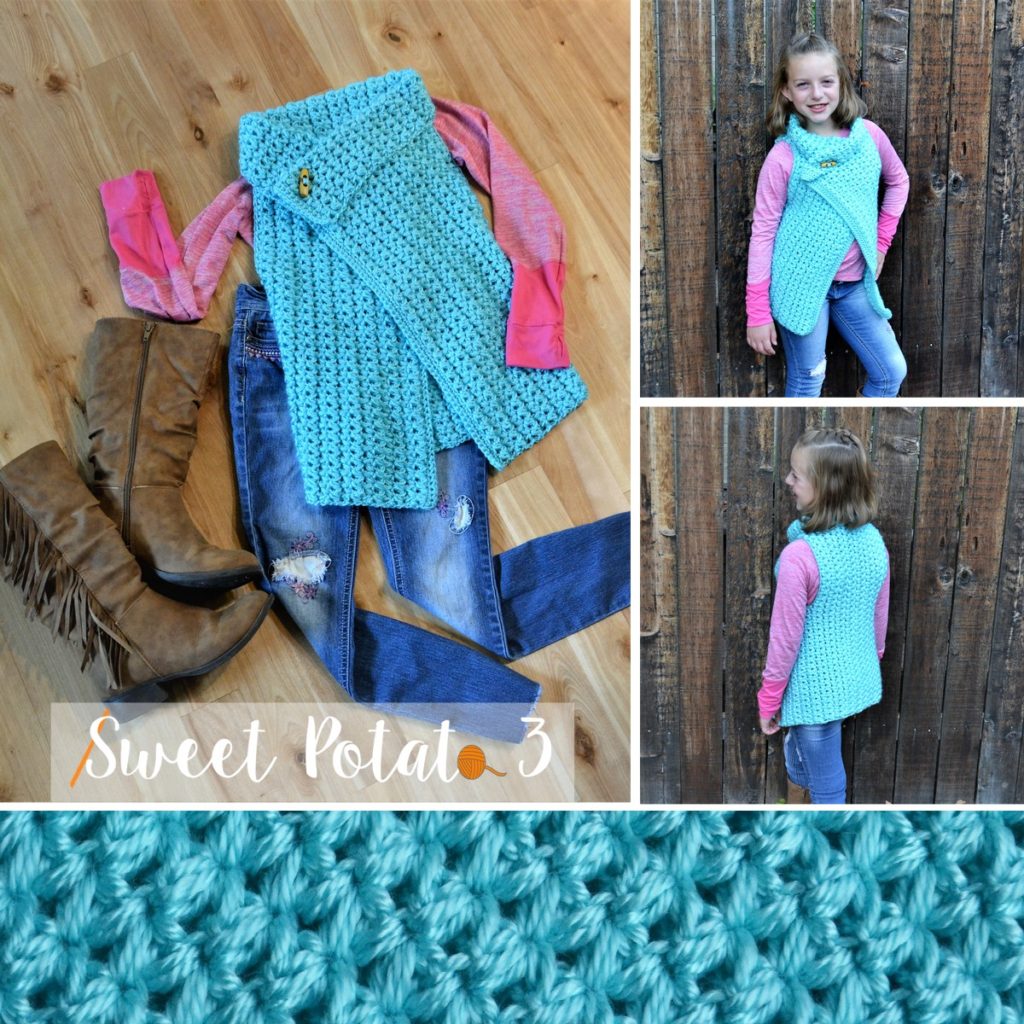 Grab your copy of the Cross My Heart Vest pattern on Ravelry: HERE
Cross My Heart Fingerless Gloves

Cross My Heart Hat
The Cross My Heart Fingerless Gloves and Hat made a fun set. Grab each one of the patterns on Ravelry. Fingerless Gloves: HERE and/or the Hat: HERE
But, if you love all these patterns you can get the entire Cross My Heart Collection for a discounted price on Ravelry: HERE