With Spring upon us and the sun shinning, I know we are all dreaming of visiting the nearest sandy shores for a splendid day at the beach. Grab your tote, fill it with goodies such as a towel, sunscreen, water, snack and flip flops. Oh wait, is your old tote need to visit the recycle bin? No worries, take the stress out of it and crochet up a new Paradise Beach Tote with this fabulous crochet pattern.
Not only is this an ideal size for a day at the beach, you may learn a few new tricks of the trade (our crochet trade)!
the Paradise Beach Tote
Designed to be just the right size for a day trip, the totes completed size will come out at about 14" wide by 15" tall and is 3" deep. The square base allows for more room to place those essentials in a more organized fashion.

As the crochet pattern progresses up towards the top, you will follow a graph. But, don't fret over this. If reading graphs is not your favorite thing, I have included a "cheat sheet" on the graph. It will tell you exactly how many stitches in each color need to be worked in each row.
So Many Tutorials – Twist Cord
The Paradise Beach Tote was so much fun to design and see it develop into what I had envisioned. As I neared the top I had to make a decision on what type of strap I wanted. I have always loved the look of Twist Cords so thought that would be a fun way to reintroduce the colors back into the design.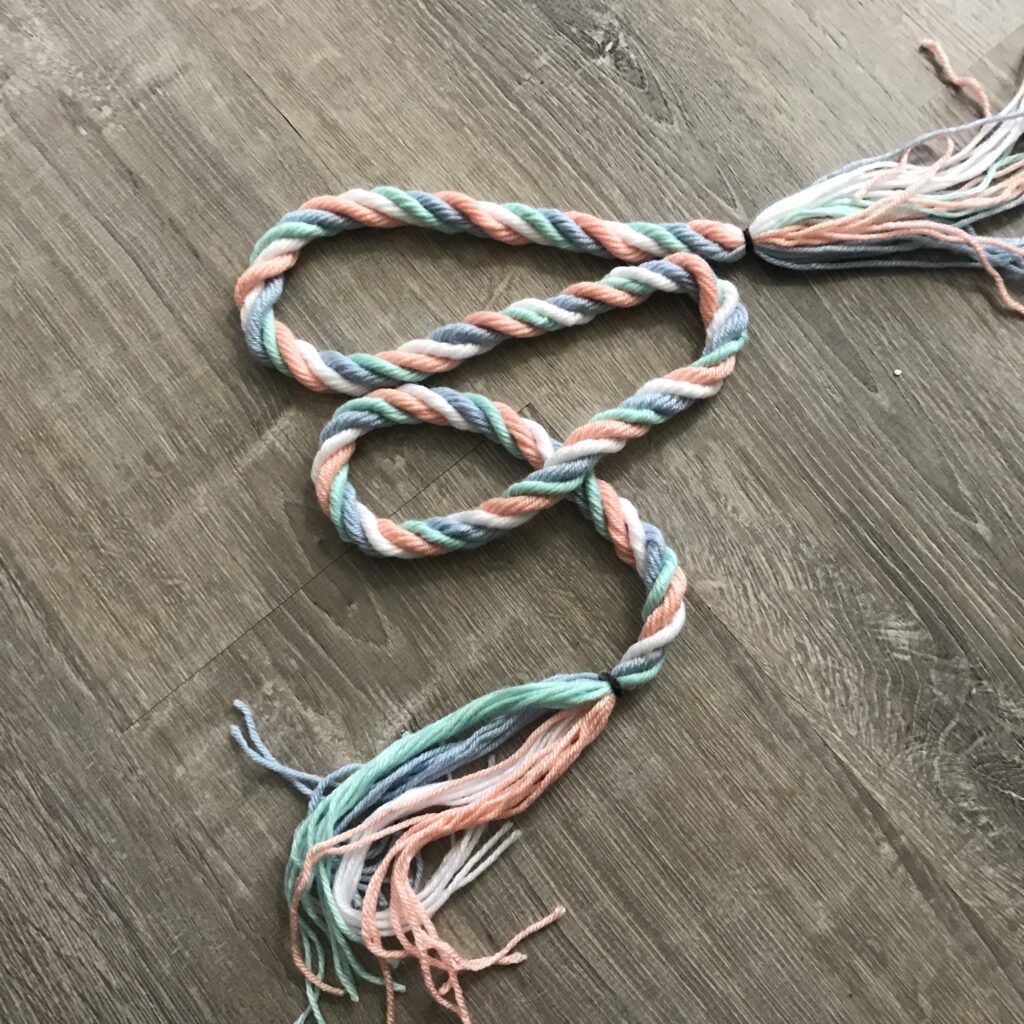 But, it is a little tricky to explain how to make one of these fun and colorful twist cords. As in so many of my designs, I decided to just make a quick video tutorial to help demonstrate how easy they really are to make.
More Tutorials on Grommets too!
The Twist Cords for each strap of the tote are completed! Yay, you may have just learned something new. But, adding them to the tote can be a little tricky. Leaving holes in your crochet piece works but over time, they stretch and won't hold their shape.
The solution: Grommets! You will be amazed at how easy they are to add. Again, I went to my video camera and threw together another quick tutorial:
Where Can I get My Grommets & Tools
Hopefully you are convinced this is a great tool to use and so easy! Now, are you wondering where to get the grommets, and what about those tools? Well, it is easy to purchase a small kit. I used this one on Amazon: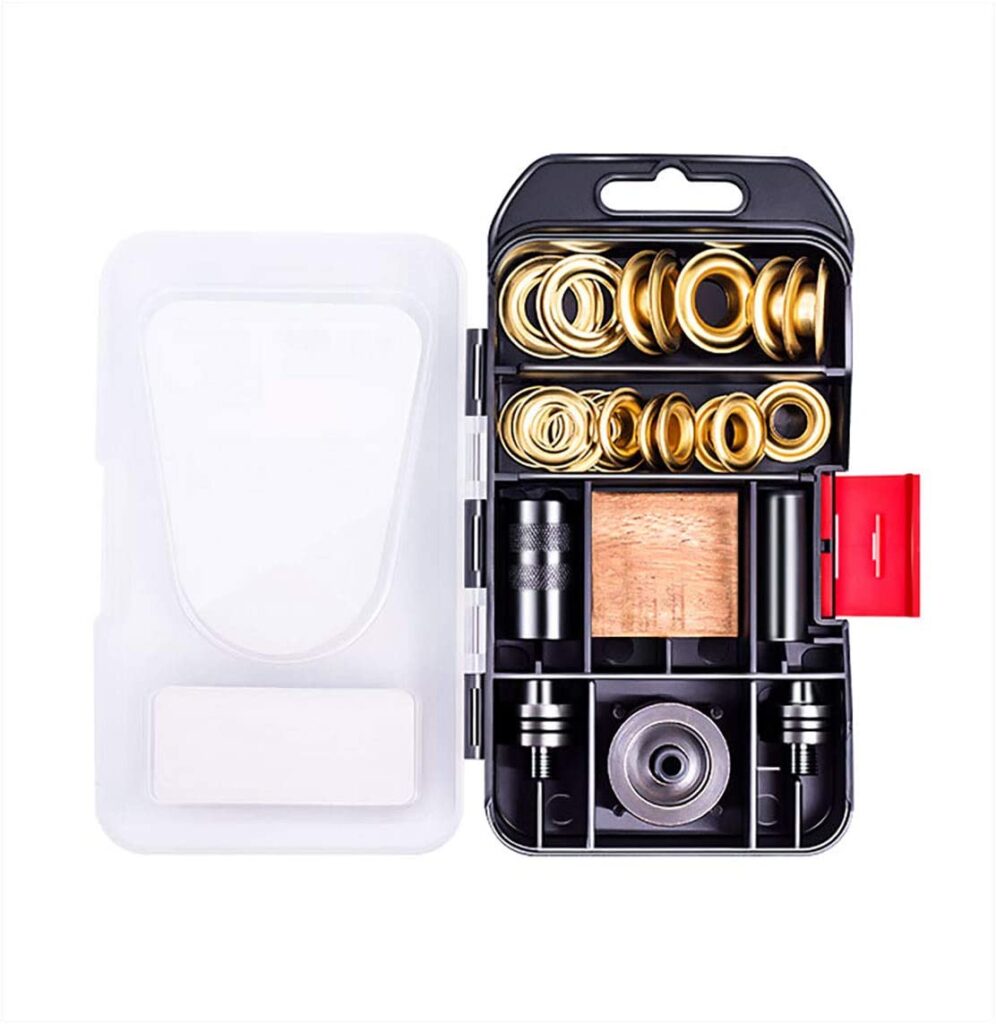 The great part about this Grommet Kit is that it comes with multiple grommets and all the tools you need including that scrap piece of wood.
---
See Samples Made by my Pattern Testers
One of the greatest rewards with designing crochet patterns is seeing the completed projects from those that have made something from them. This test was so fun when I got the feedback and photos from my testers.
Susie made her tote using Red Heart Ombre yarn (in the color 'scuba') and it created lovely color fades. The bold contrast of the Hobby Lobby I Love that Yarn (in the color 'coral sparkles') was the perfect color for the lettering. Susie said, "I can fit my large beach towel, water shoes, mask, snorkel and so much more."
Nancy tested the tote and I love the alterations she made. The bold colors are perfect for spring. She also adjusted the final round to be made in a contrasting color showing off the texture. More alterations included her brilliant addition of the pegs on the bottom of the bag and the strap running straight across from one end to the other (instead of 1 strap on each side like mine).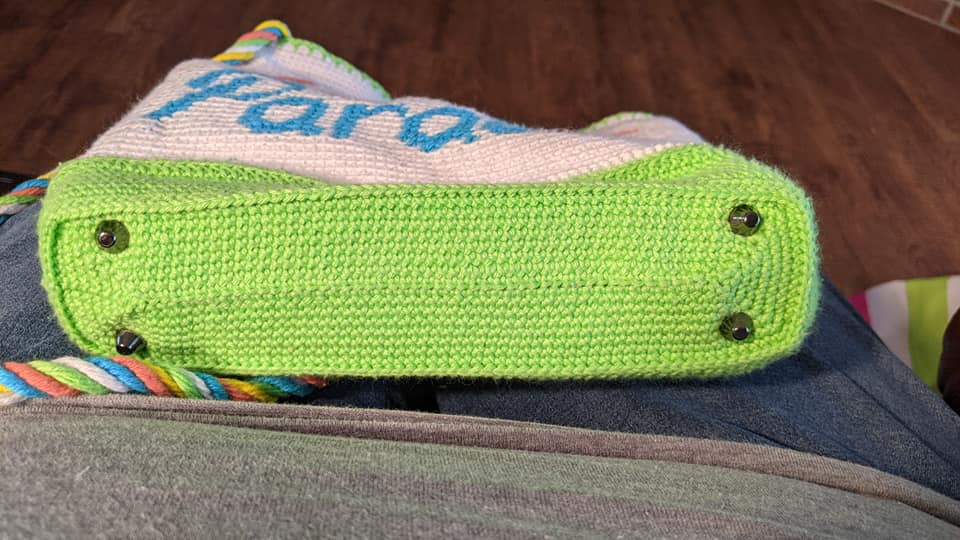 The next test that came is was done by Heidi. She made the straps slightly shorter and in 3 colors (instead of 4) and I love how distinct all the colors are in it! Heidi also topped the bag with the same colors as the middle lettering which really tied the bag together.
The final test that was completed was by Vickie, she did a fabulous job and shows off the size and how useful the tote is! Pluss her decision to use the same multi-colored yarn for all the lettering turned out perfect.
---
Materials Needed for Paradise Beach Tote Crochet Pattern
Crochet Hook size H (5.00 mm)
Worsted Weight Yarn (#4)
920 total yards
Sample Made using Premier Anti-Pilling Everyday
Measuring Tape
Scissors
Yarn Needle
4 – 3/8" grommets (hammer for installation)
---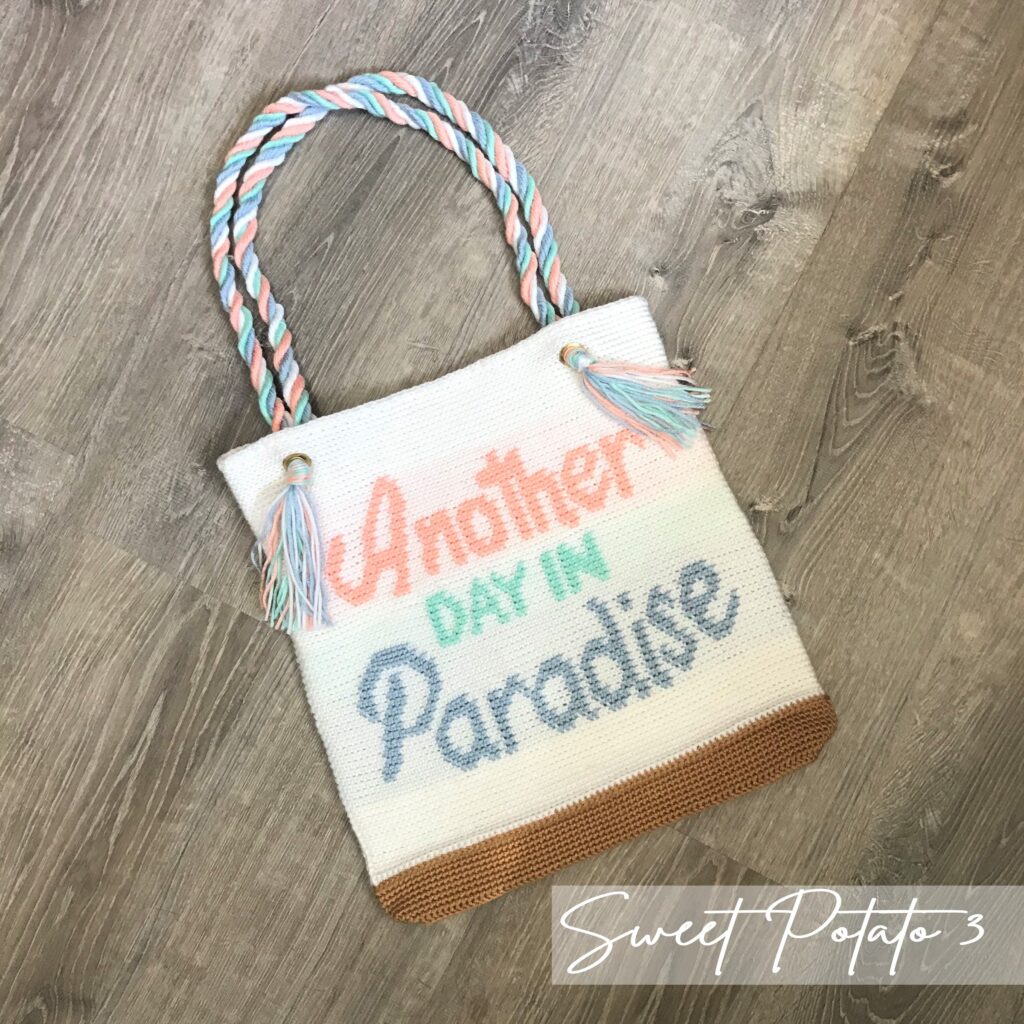 Where to find the Paradise Beach Tote crochet pattern
---
More Handbag Patterns you may Love:
More Crochet Fun
Follow Sweet Potato 3 on Facebook to see more pattern releases, sales and crochet fun, just click HERE.
However, if you would enjoy a more interactive group experience, you need to join my Crochet & Conversations facebook group, click HERE. It is a ton of fun and I encourage everyone to share their projects, WIPS (works in progress) and inspirations. Plus you get exclusive deals, are the first to see new releases, give input on designs and have opportunities to win patterns. Join now and get to know others who also enjoy the art of crochet.