Are you going to keep warm on these cooler days of fall? They will be here before we know it and wearing a shawl or scarf is a fun way to add some fun pieces to your wardrobe. One of the more popular, fun and versatile pieces to add is shawls and scarves.
I am beyond excited to share my latest project, with Leisure Arts, and show you the Cozy Shawls and Scarves book that includes 7 different patterns.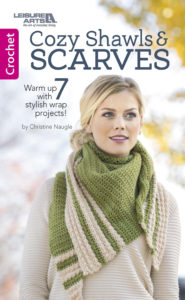 I strived to give you 7 different designs that are all different in style, look, texture and design. By using a variety of yarn brands, weights of yarn, and combining colors that compliment each design, I hope you love each one as much as I do.
The colors I decided on in the Cozy Shawls & Scarves book where inspired by nature. I feel closest to the beauty of the great outdoors in the Sawtooth Mountains that I visit multiple times every year with family and friends. Therefore, each design included in the book, is named after one of the mountain lakes in the Sawtooth Mountains.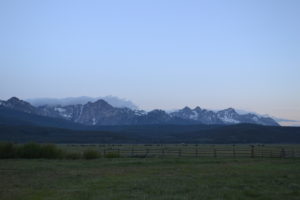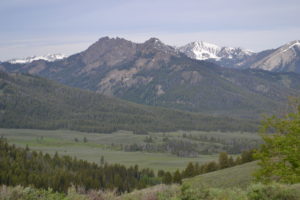 I hope you enjoy seeing the details of each design included in the Cozy Shawls & Scarves book.
Alturas Shawl: made with Lion Brand Shawl in a Ball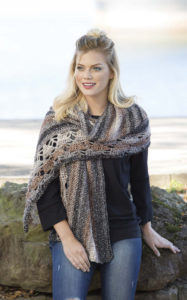 Imogene Infinity Cowl: made with Lion Brand Scarfie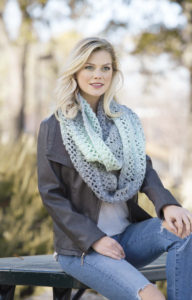 Toxaway Shawl: made with Caron Simply Soft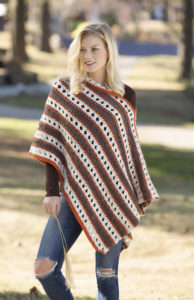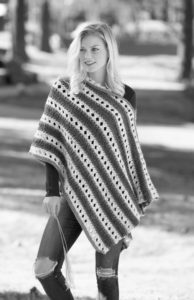 Alpine Scarf: made with Lion Brand Heartland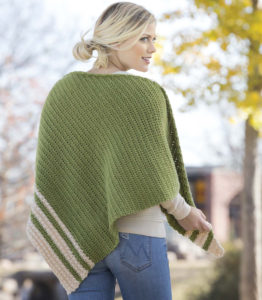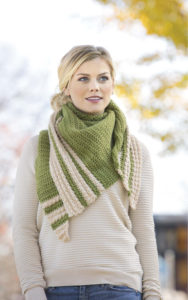 Trail Creek Neck Warmer: made with Bernat Pop & Bernat Pipsqueak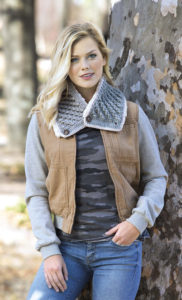 Trinity Capelet: made with Lion Brand Landscapes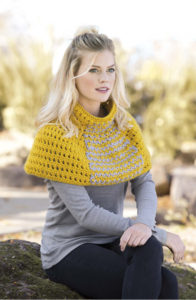 Twin Lakes Infinity Scarf: made with Red Heart Comfort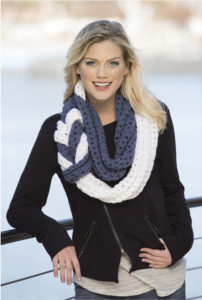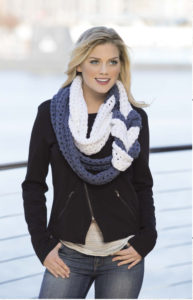 You can pick up your copy of the Cozy Shawls & Scarves book HERE.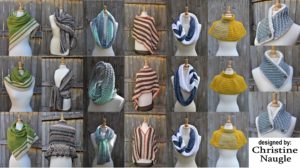 Come join my facebook group, SP3 Crochet & Conversation, for more crochet fun. Ask questions about anything related to crochet, see inspiration and meet like minded folks. I hope to see you there!

More Shawls & Scarves You May Love