Using the traditional Japanese Style Bag to design the latest crochet pattern from Sweet Potato 3, I am excited to share with you the, "Knot Your Average Bag". A fun and unique style combined with some super fun stitches that look like bows or diamonds or just a whimsical design.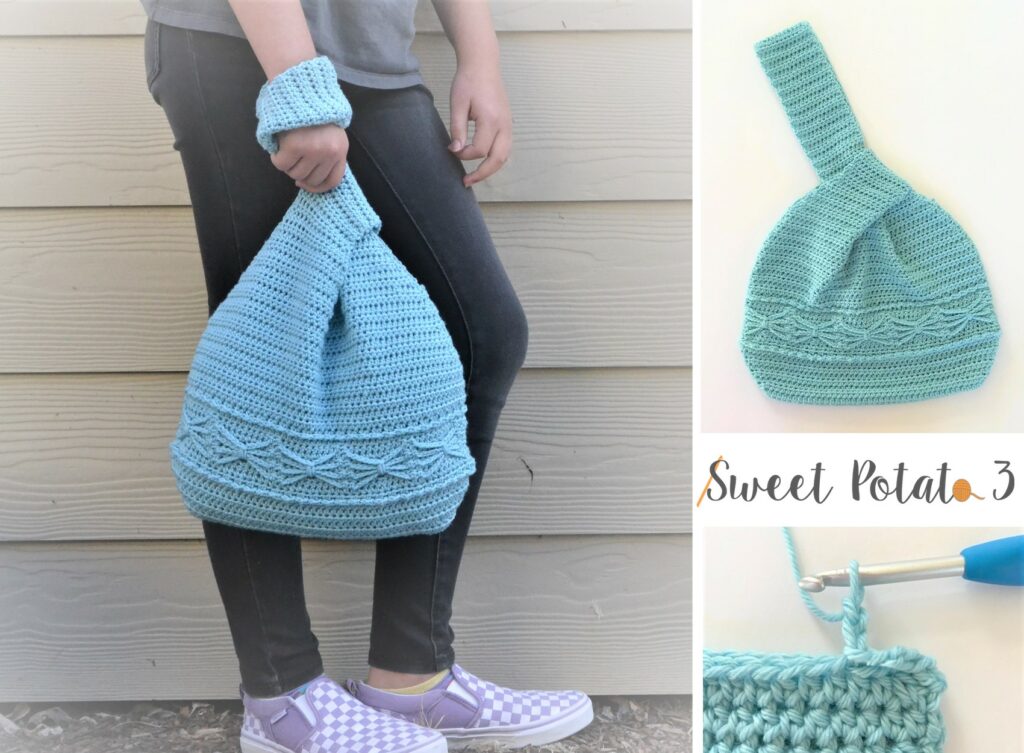 Knot Your Average Bag designed Just for YOU
The style of this handbag design was a special request. A member in the Crochet & Conversations FB group (Join HERE) requested a traditional Knot Bag. When she suggested this knot style bag I knew it had to be designed and it had to be fun. My hope is that that this crochet pattern inspires you to "make one just for yourself"! Many crocheters never crochet anything for themselves, but this project was designed just for you <3
Where did you find that Yarn?
Made in a worsted weight yarn the Knot Your Average Bag works up with about 400 yards of your favorite yarn. Finding a yarn that is ideal for a crochet bag can be a challenge. I was lucky enough to have a few hanks of Cloudborn Superwash Merino Worsted yarn sent to me and I knew it was going to be perfect for the Knot Your Average Bag pattern.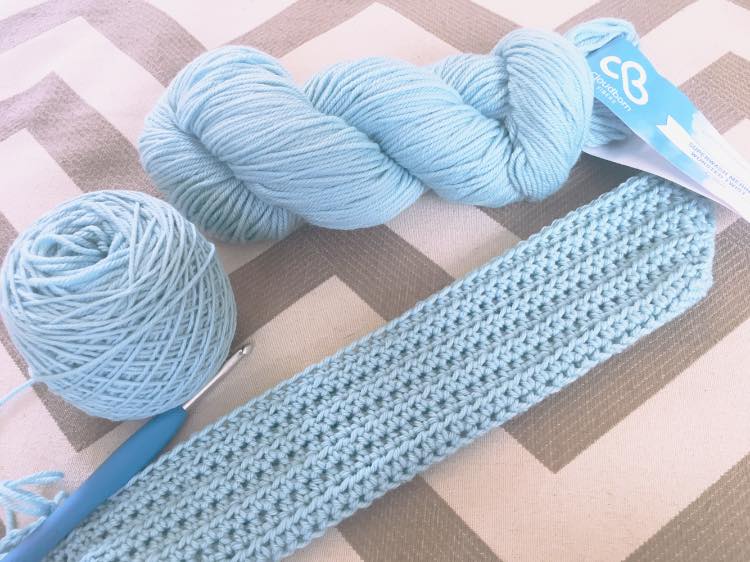 Shop the entire line, all 34 colors, of Cloudborn Superwash Merino Worsted yarn to find your perfect color (affiliate link): HERE
What makes the Design Unique
Featuring two straps of varying lengths is the key to the Knot Your Average Bag design. Simply pull the longer strap through the short strap and it naturally closes and opens with ease. A short strap acts as the closure. While the longer strap is the handle. You can easily customize this for your ideal bag. Leave the handle short to use as a wristlet. A medium length is great for a traditional handbag as shown in the modeled photos. Crochet the strap extra long for a cross body bag. The options are endless.
Where to get your pattern