Accessorizing with crochet pieces is one of my favorite ways to change up an outfit and give it a fresh new look. With a new year, it is also fun to make something for yourself. The design today is ideal for both of these. The Loops & lace Scarf & Fingerless Goes is the set designed to freshen up your wardrobe and to give yourself a fun gift just for you.
If you have followed my crochet design business much, you know that I love to put a twist on traditional stitches to create texture. You know that I love to teach you exactly how to use the texture or stitch combo in a fun, useful and cute design.
The stitch / Texture
I can honestly say that I am not sure how I stumbled upon the Looped Double Crochet. I don't know if I found it, or just created it in one of my yarn playing sessions. Honestly, it doesn't really matter, is what does matter is that it is so fun to crochet, it creates a fun design and looks amazing in the scarf and fingerless gloves.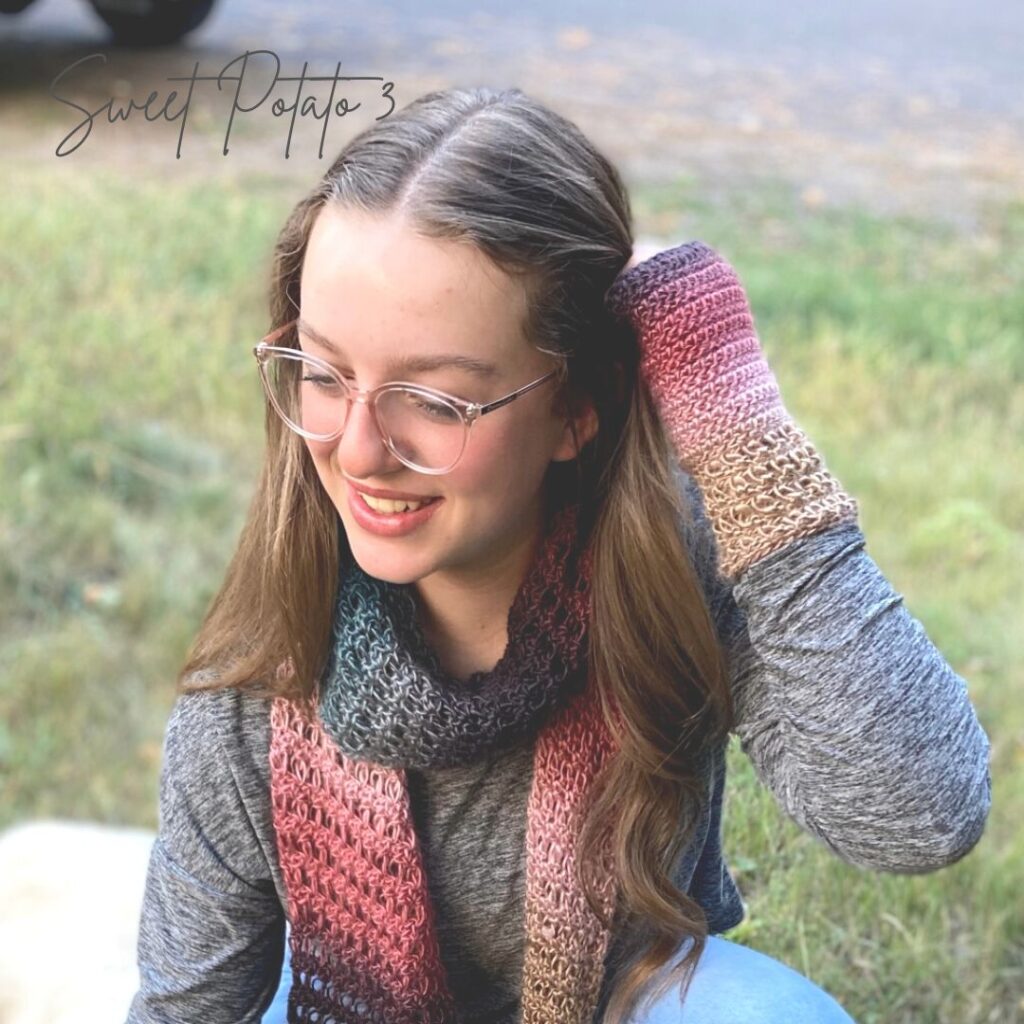 The yarn
I was fortunate enough to receive this lovely ombre yarn from Mary Maxim. The colors are fading into one another creating a lovely transition from one color to the next.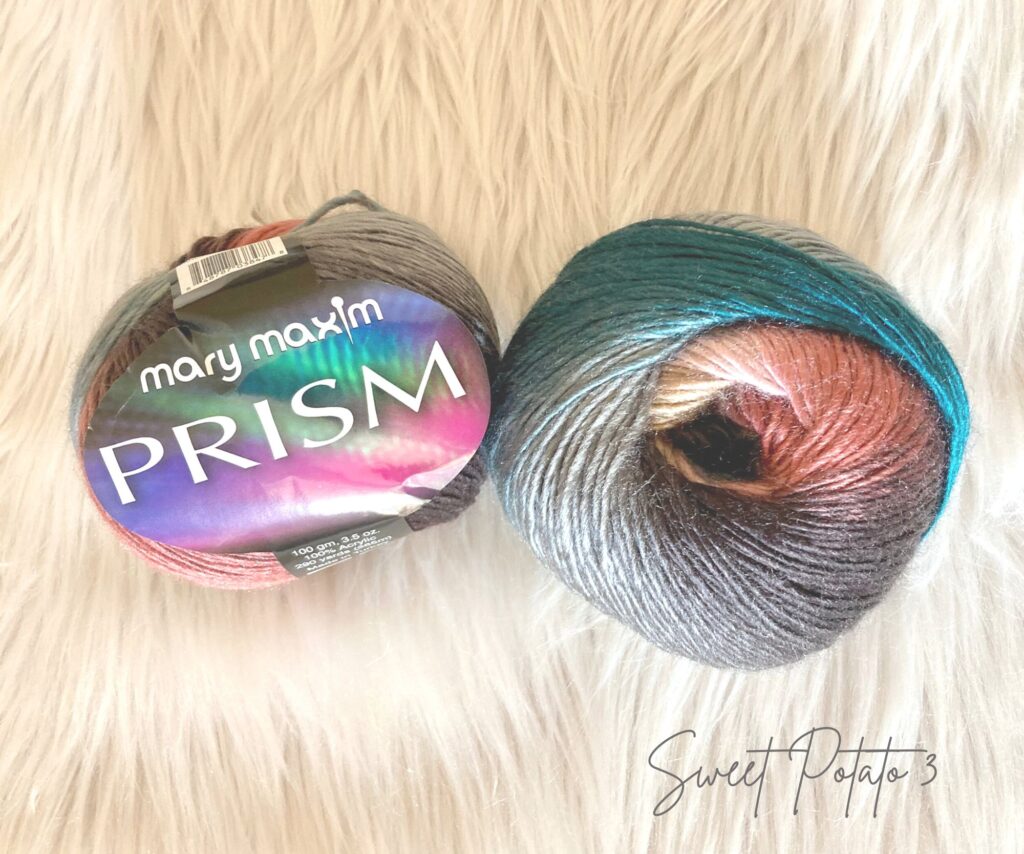 I love the ombre effect in yarn because it adds a little interest without bold color changes. This soft Prism yarn worked up lovely with the Looped Double Crochet. However, I do think this set would be so fun in a solid color too.
Loops & Lace Scarf Design
There are so many ways to design a scarf and each one has a different look. I was hoping for a scarf that was more of an accessory that you could wear all day long unlike a bulky scarf. The Loops & Lace scarf is lightweight with the stitch combo that you can wear it from sunup to sundown.
As you can see in the above photos you can wear the scarf wrapped around your neck, so it looks more like a cowl. It also looks great worn with a single wrap or in a more traditional way. The open/lace stitches allow the scarf to drape nicely when worn both ways.
The scarf also features a "point" in the center of the scarf, this helps the scarf lay nicely when wrapped. The ends of the scarf are made using a more closed stitch, the combination creates just enough change to catch your eye but not be too distracting.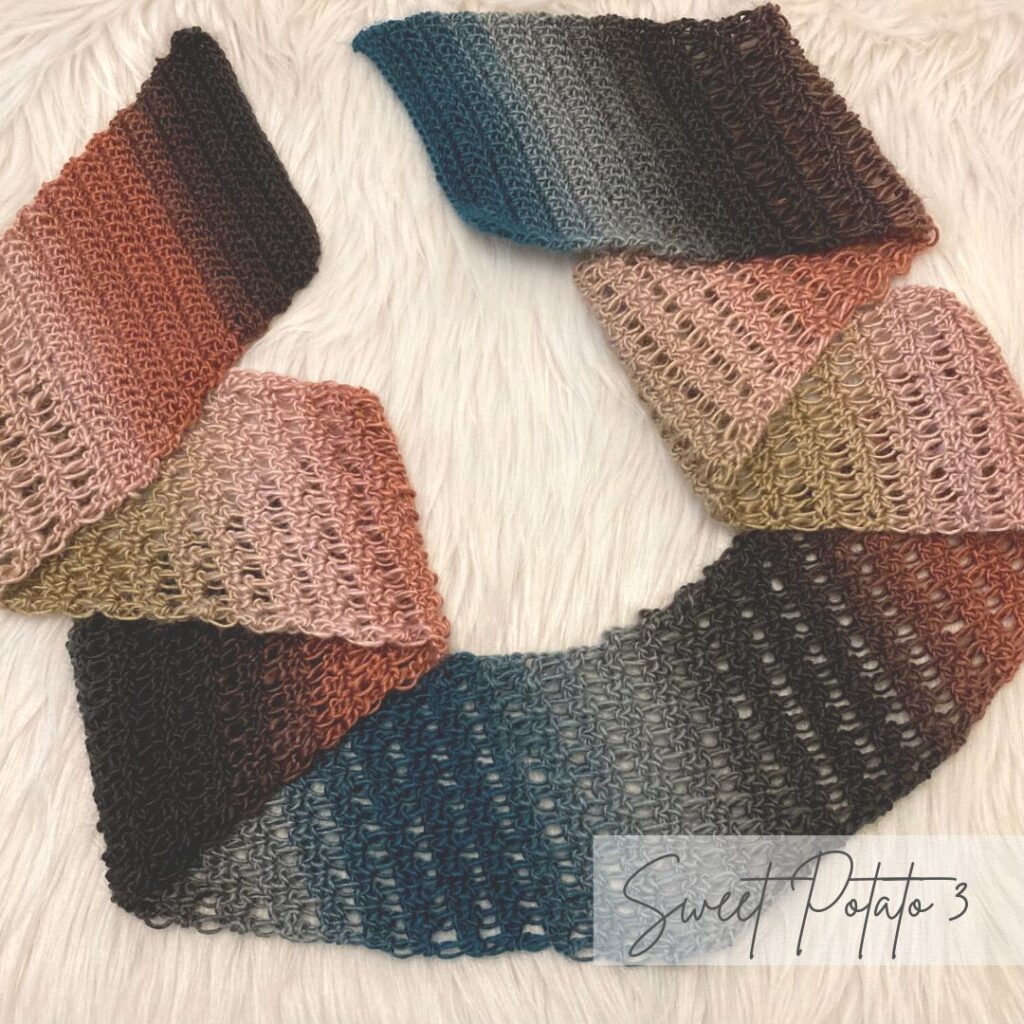 The Loops & Lace Fingerless Gloves
The gloves feature the same stitches as the scarf. The more solid stitch keeps your fingers nice and warm while the open stitch adds a touch of charm to your wrists. Designed in a simple construction, the fingerless gloves are made quickly and fit nicely on wrist and hands.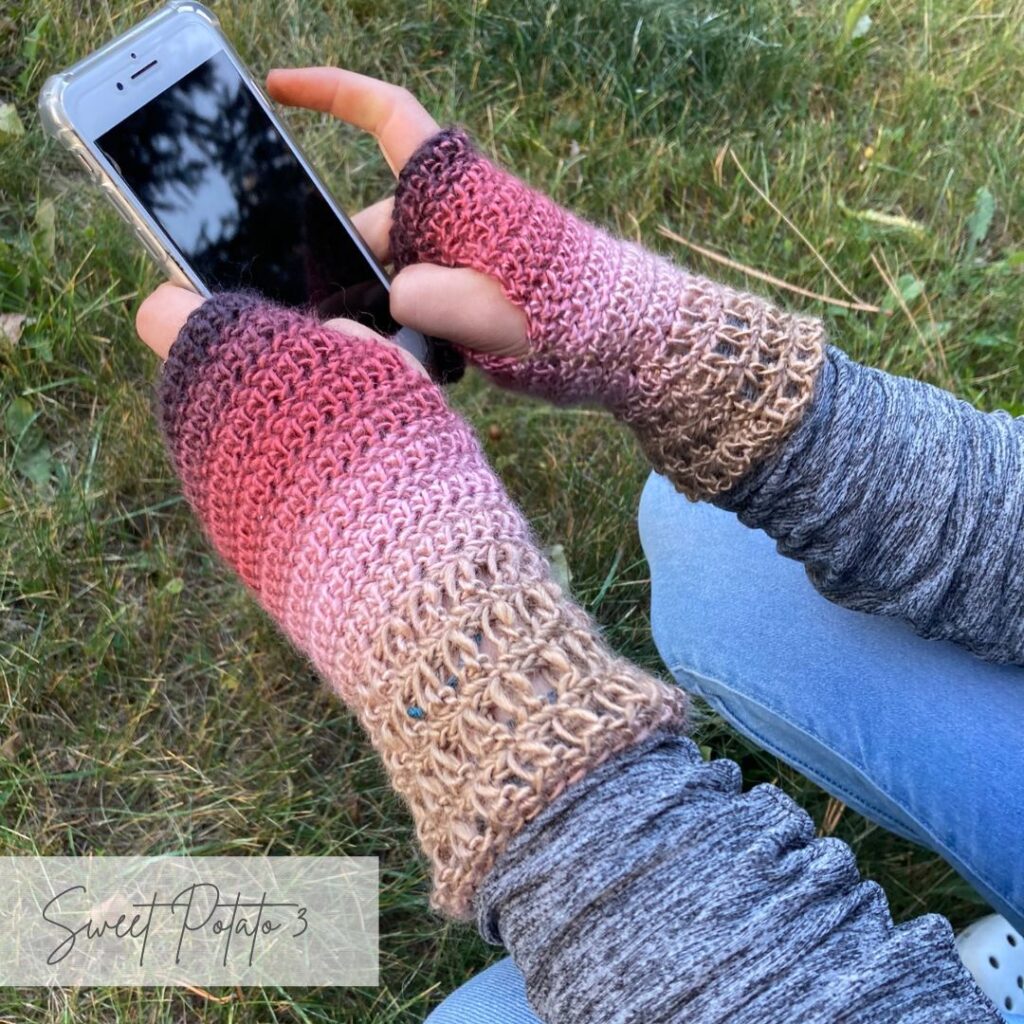 Materials Needed to Crochet the Set
Light Worsted (#3) weight

Sample made in Mary Maxim Prism color: Landscape (used 2 balls)
325 Yards for the Scarf
160 Yard to make both Fingerless Gloves

Crochet Hook H (5.00 mm)
Crochet Hook I (5.50 mm)
Stitch Markers
Measuring Tape
Yarn Needle
Scissors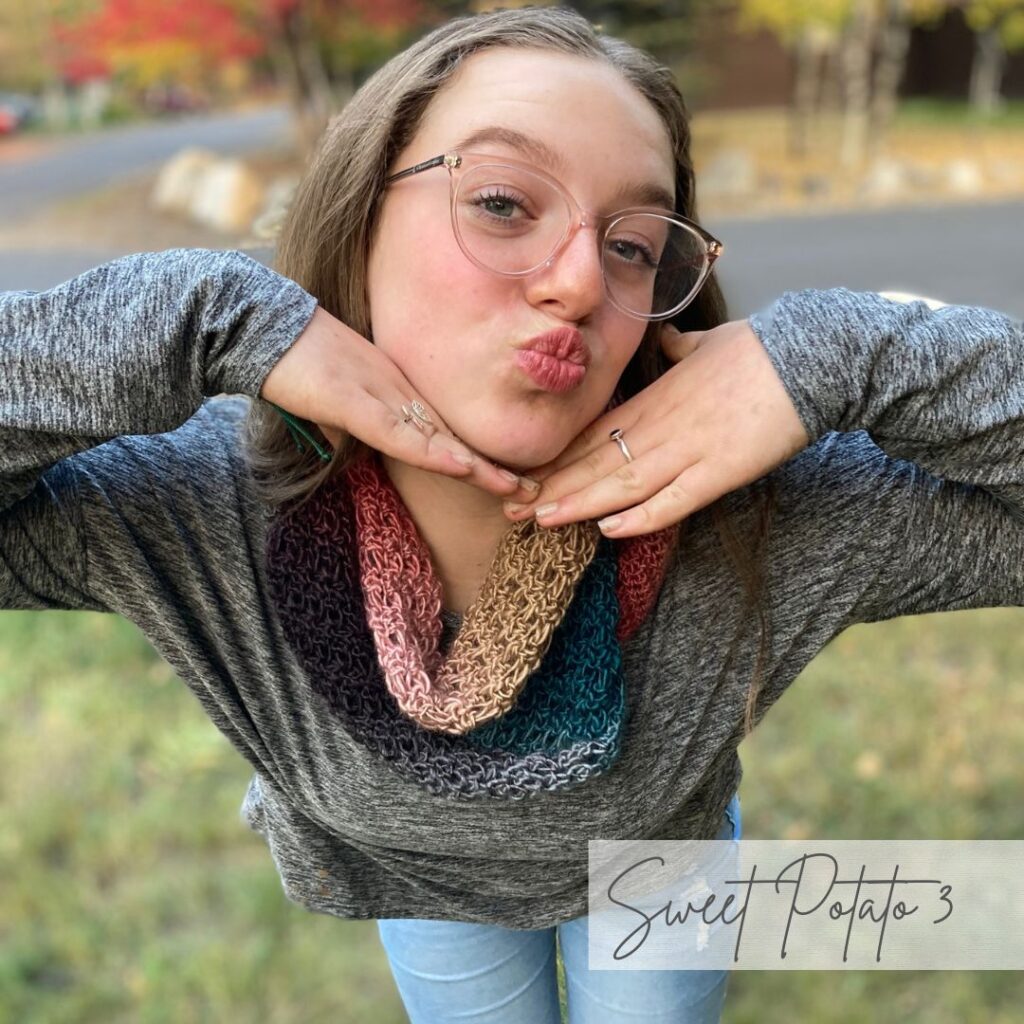 Where to purchase the Loops & Lace Patterns
---
More Crochet Sets You May Love
---
More Crochet Fun
I know you're a crocheters and enjoy learning more skills and tips. So, I would like to invite you to join my interactive Facebook Group called, "SP3 Crochet & Conversations". This is a great community to share photos, ask questions and have fun. I invite you to join today by clicking HERE.