During springtime I love being outside and soaking up the sun, but just because the sun is shining does not mean it is warm outside. Sometimes you still need a light layer to keep you comfortable. The Blooming Blossoms Ear Warmer & Cowl set is perfect for these "in-between" days of spring.
Being a fan of warm scarves and cowls, this was an ideal design for me with spring and summer coming soon. I know my closet is full of warm and cozy crochet stuff but I have been in need of lightweight crochet designs. Using DK weight yarn and the longer (treble) stitch combination helped create the perfect combination for a spring cowl and ear warmer set.
Springtime Brings Blossoms
I love spring, the fresh rain, green grass and blossoms on the trees, it really doesn't get more refreshing. One of my favorite trees that bud beautiful blossoms are dogwood trees. They have a very distinct flower that has four petals, some varieties even have points on the petals that are so crisp and unique.

As I was crocheting the stitches in the Blooming Blossoms Crochet Set I was reminded of these beautiful blossoms. Can you see a resemblance int he stitches?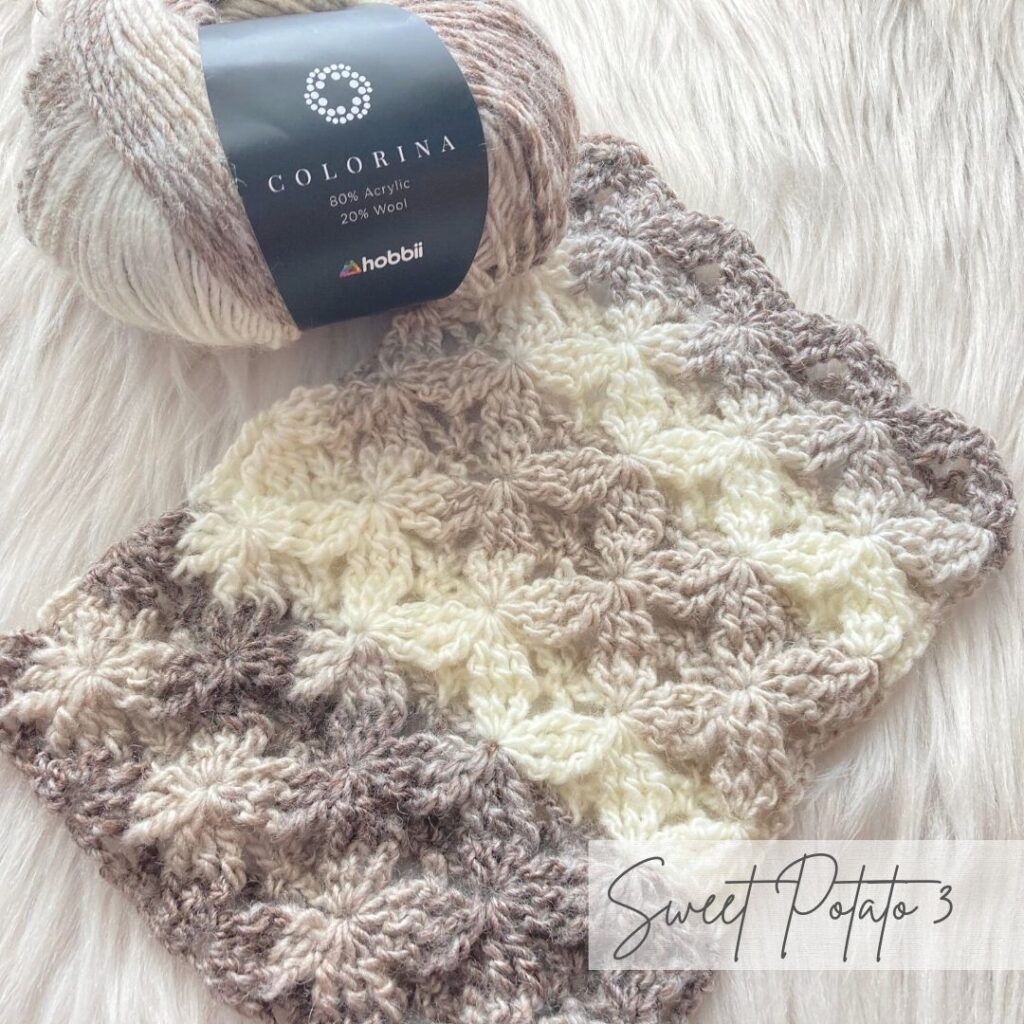 About the yarn
The last couple weeks I have been sharing with you some new yarn I received from Hobbii. I have to admit that I have really enjoyed working with all of them, however, I think the Colorina yarn was my favorite. DK (#3) weight yarn is not what I typically work with, but this yarn was lovely.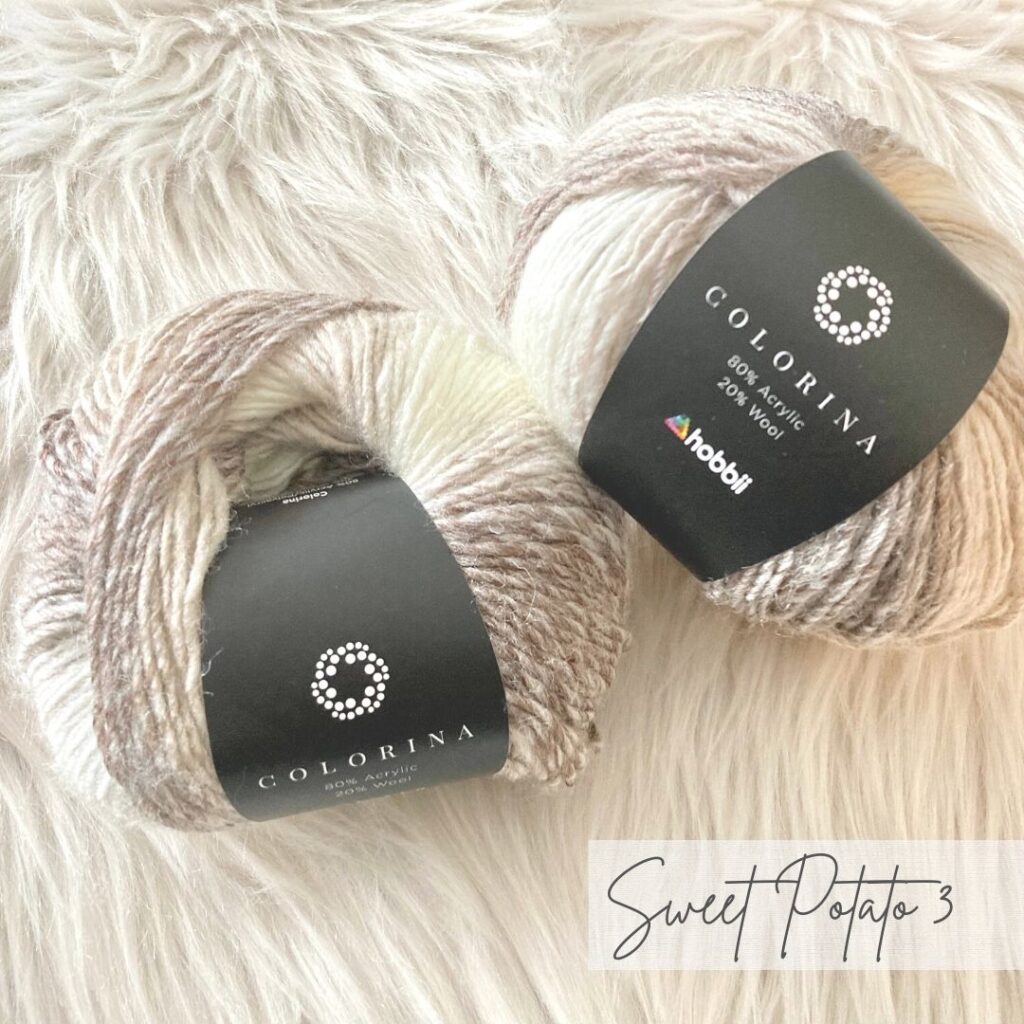 The Colorina yarn by Hobbii is an acrylic and wool blend, even with the wool, this yarn was extremely soft to work with. You can see the "twist" of colors in the yarn, this helped create a nice flow between the color changes. I would love to have you watch you YouTube review on this yarn. I show you color options and you can see in detail how the yarn looks, feels and works up.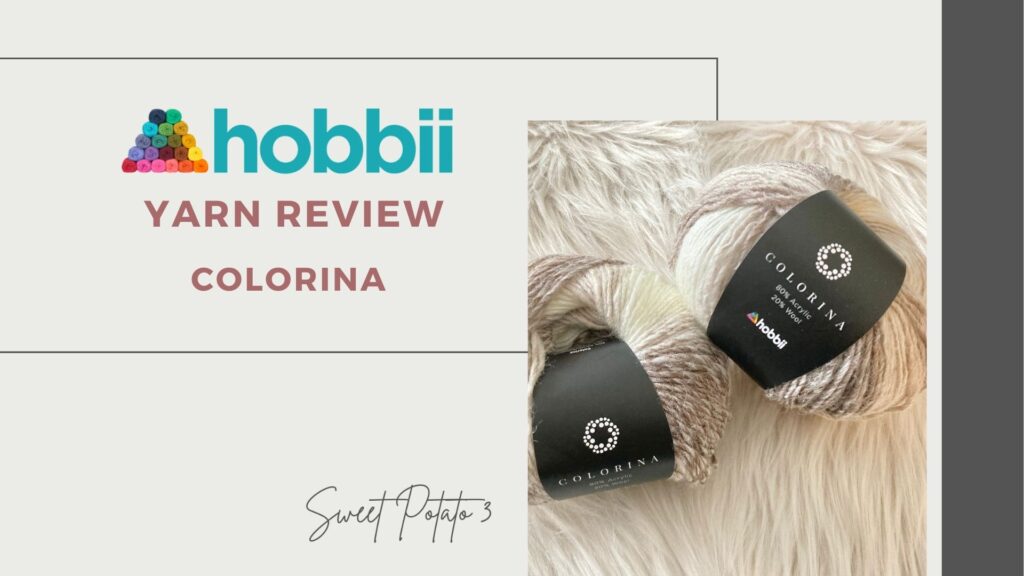 Blooming Blossoms Ear Warmer & Cowl Information
The crochet set will include instructions for the Blooming Blossoms Ear Warmer and the Cowl. The Ear Warmer has three sizes for child, youth and adult while the cowl is a one size fits most (but can easily be made longer or shorter by adding/deleting repeat rows).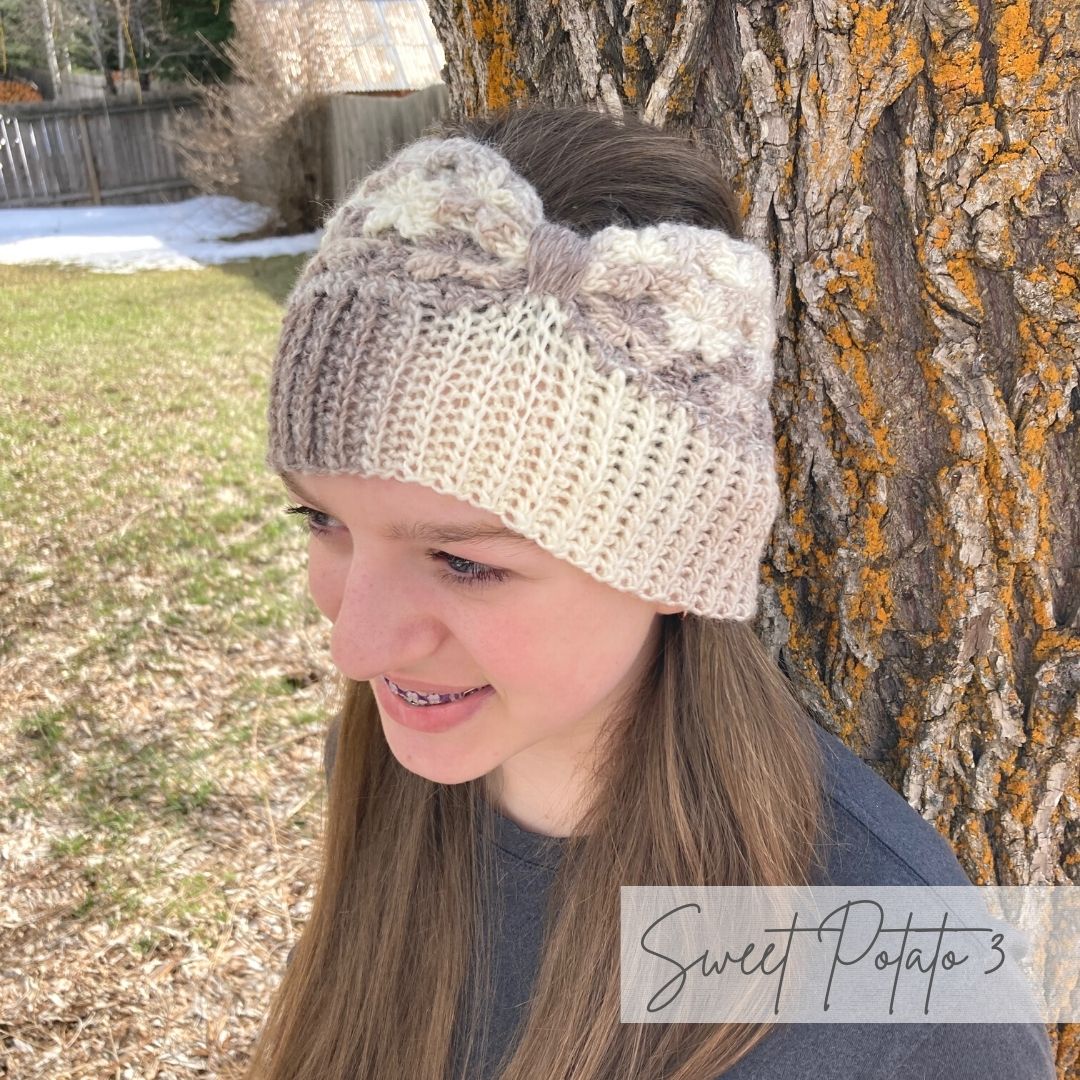 Materials Needed
Crochet Hook Size G (4.00 mm)
Crochet Hook Size H (5.00 mm)
330-380 yards of DK /Light Worsted Weight Yarn (#4 or #3)
~80-130 Yards for the ear warmer
~250 yards for the cowl
Sample made in Hobbii yarn Colorina / color: 13-Desert Race
Yarn Needle
Scissors
Measuring Tape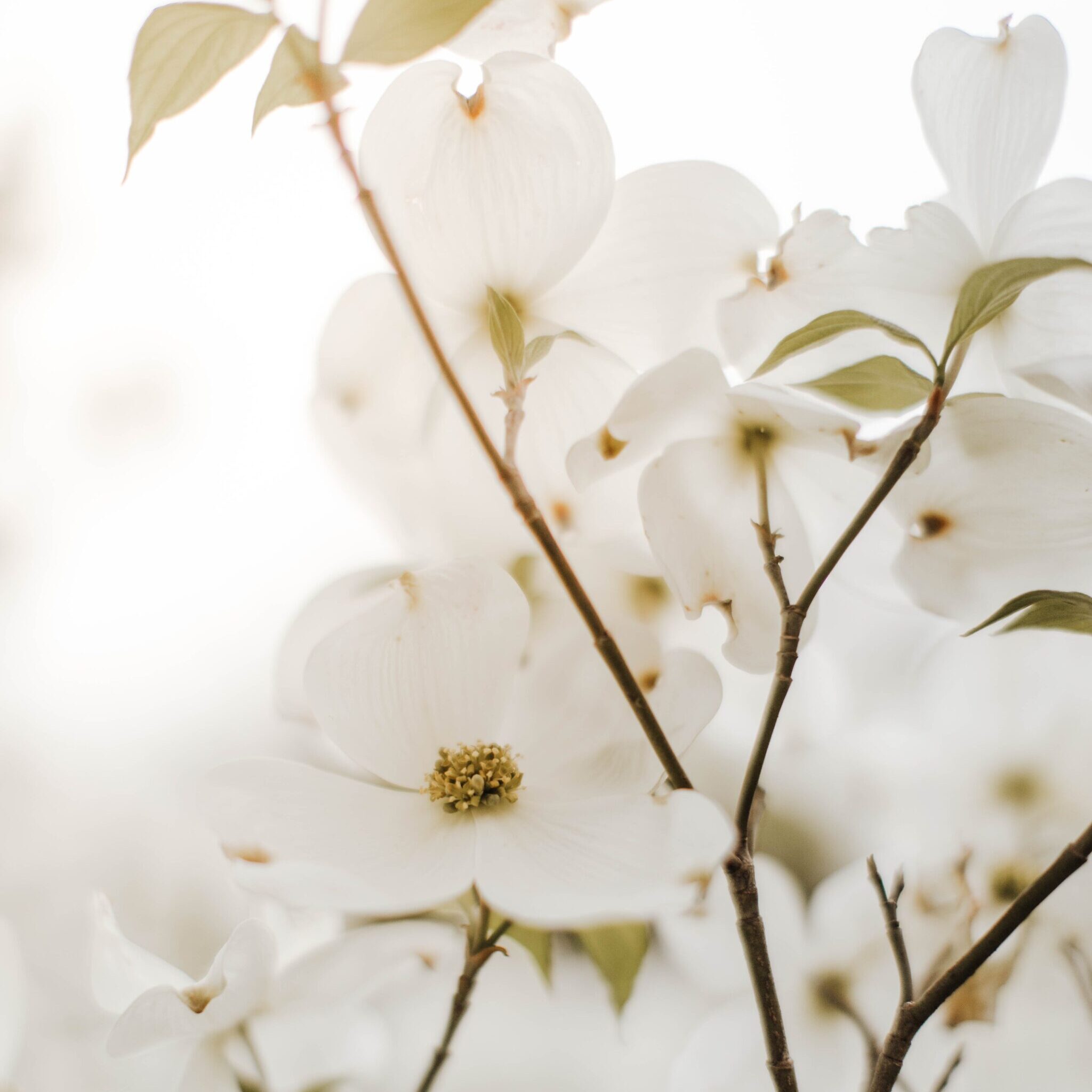 Samples from Pattern Testers
All Sweet Potato 3 crochet patterns have been tested for accuracy. I love to share the testers work because it shows the pattern made in different yarns and color schemes. The stitches in this pattern are beautiful but can be difficult to see in a variegated yarn, self-striping is easier to see but as you can tell, the solid colors really pop with the stitch detail. Check out their work below:
Get your copy of the Deep Waters Prayer Shawl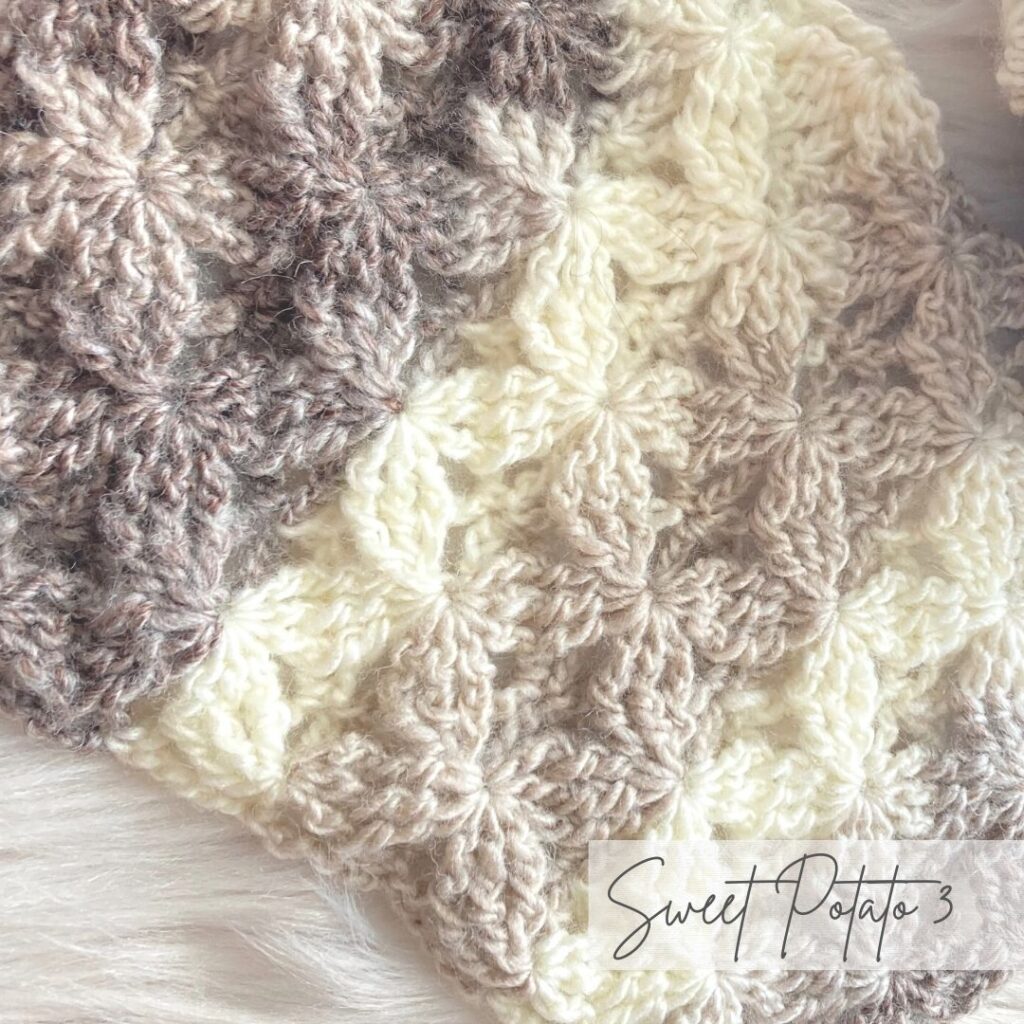 Other Crochet Set patterns you may love
More Crochet Fun
If you found this article helpful and are interested in seeing more, sign up for my newsletter. All I need is an email address. I promise to not fill your inbox with spam, I will respect your time. Sign up by clicking HERE.
Follow Sweet Potato 3 on Facebook and on Instagram, both are @SweetPotato3Patterns.
However, if you would enjoy a more interactive group experience, you should join my Crochet & Conversations Facebook group, by clicking HERE. It is a ton of fun and I encourage everyone to share their projects, WIPS (works in progress) and inspirations. Plus, you get exclusive deals, are the first to see new releases, give input on designs and have opportunities to win patterns. Join now and get to know others who also enjoy the art of crochet.