With cool weather still lingering on it is nice to add a new neck warmer to your accessory pile. I am in love with the newest crochet design, the Collana Lace Cowl.
As I sat down to design a new cowl style neck warmer, I began with some beautiful shimmery yarn by Lion Brand, called, Summer Nights. When you see and feel this yarn you know it will be ideal for an elegant accessory.
The Collana Lace Cowl made in the Lion Brand Summer Night yarn had to be a long design, almost worn as a necklace. In fact, the word Collana is an Italian word that means, "necklace", according to the Cambridge Dictionary.
Collana Lace Necklace or More Cowl?
I love the softness and the slight shimmer of the Cowl, it is ideal for a cool day. However, after I made my first cowl we had a huge storm that dropped the temperatures to below freezing. I was in need of something warmer.
After looking in my stash of yarn I found a lovely skein of Cloudborn Alpaca Wool Silk Fingering yarn. Oh my, this was so warm and had a unique look to it. I knew I wanted to make another cowl with the exact same stitch but shorter so that it would be closer to the neckline.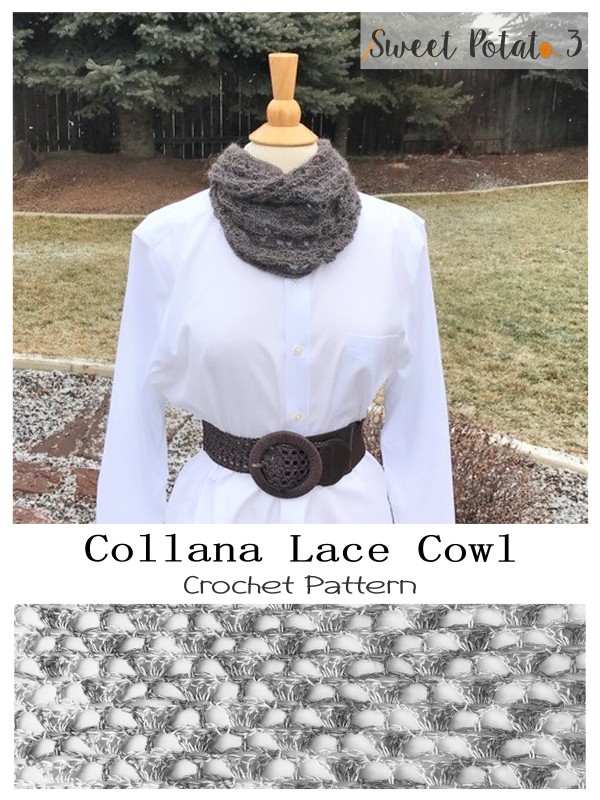 Long or Short? That is the Question.
I fell in love again with the short version. It is crazy how the same cowl pattern can be made to have two completely different looks. The stitches work up the same but with different textures the yarns make the appearance of the cowl completely different.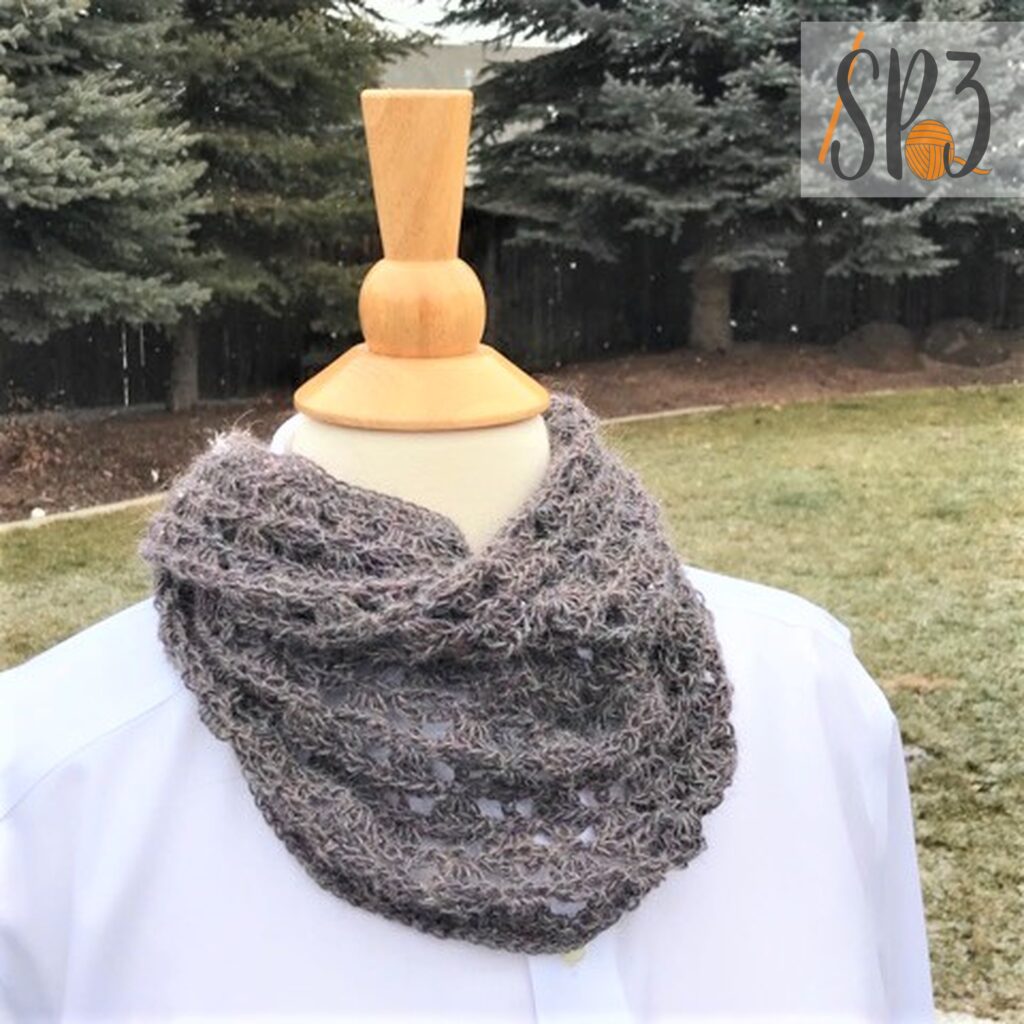 About the Collana Lace Cowl Pattern
The pattern comes in two sizes that will fit most people. Both styles are made using a super fine (#1) weight yarn and is crocheted using a crochet hook size H (5.00 mm) hook.
For the longer version plan on using up to 375 yards. Where as the short version only used about 300 yards of yarn. The pattern could be altered to be longer or shorter because it gives you the number of stitches to either increase or decrease by.
See What my Testers Made
I love seeing how my pattern designs work up and my testers do an amazing job each and every time.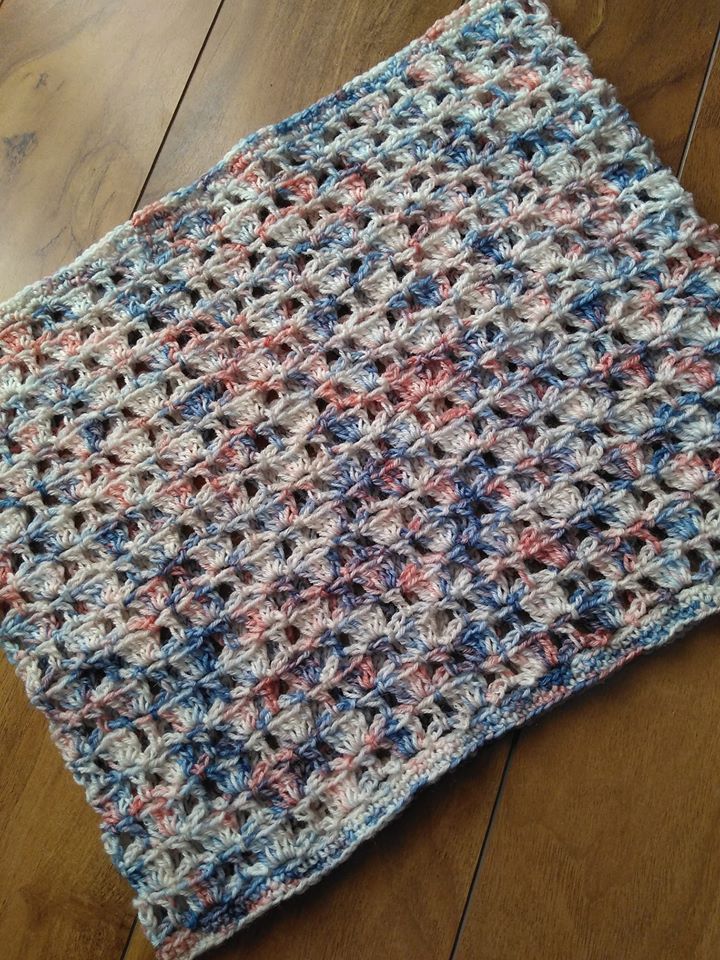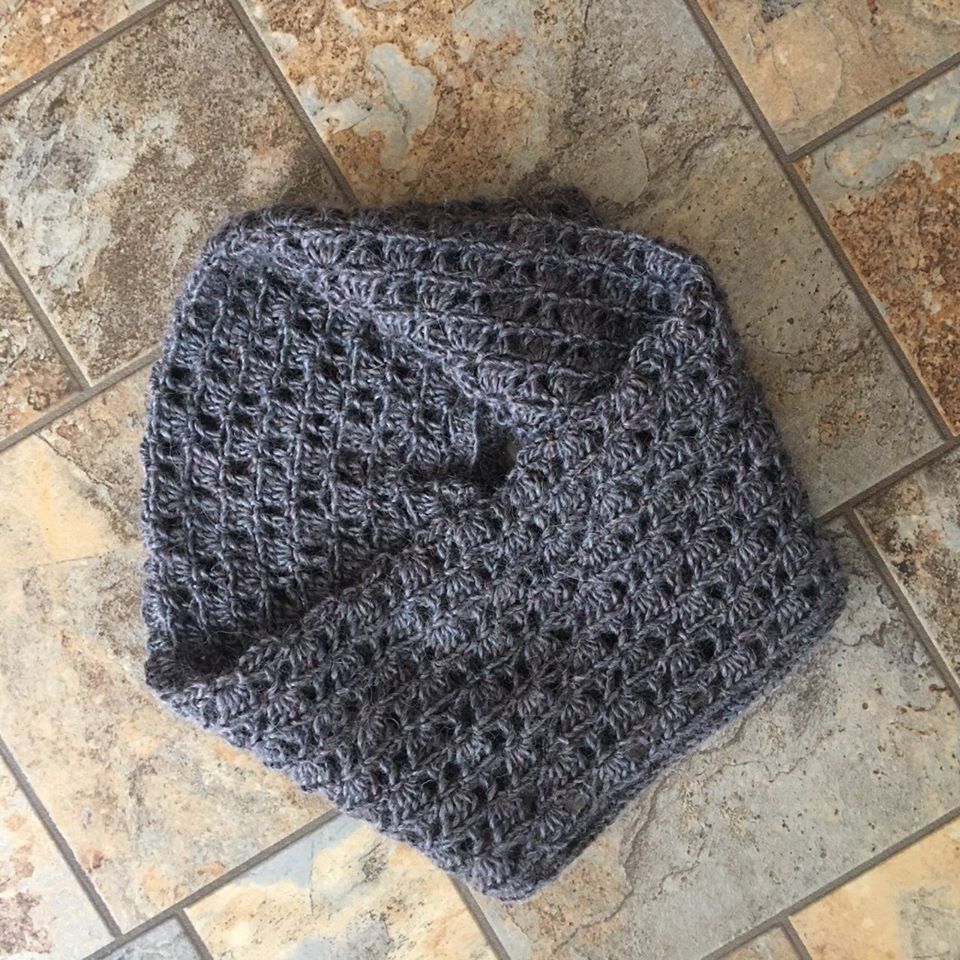 Grab your copy of the Collana Lace Cowl today on:
---
Spring Is In The Air Bundle
If you love this design you may want to check out my Spring is in the Air Bundle. It includes the Collana Lace Cowl along with 4 more designs that are perfect for Spring and Summer.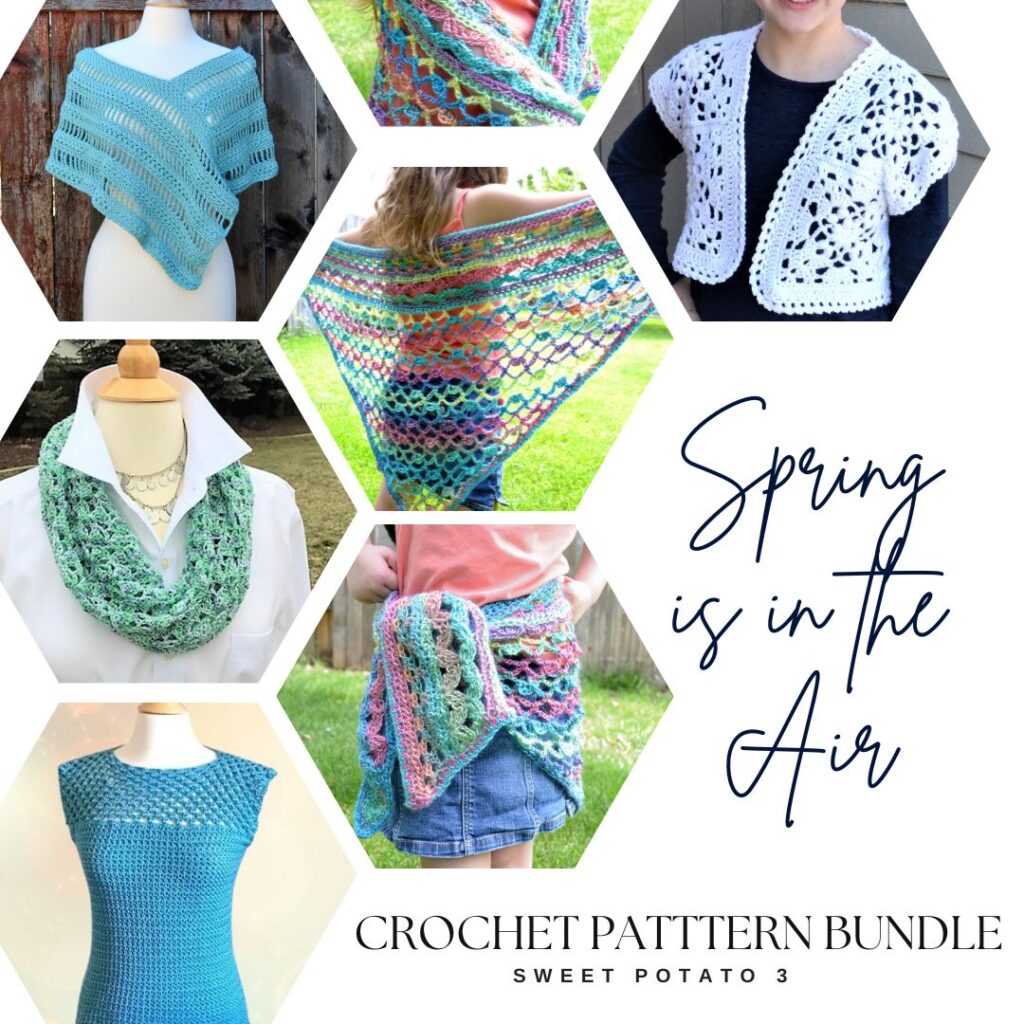 ---
Enjoy more Crochet Fun
If you love this design, come on over and see more of my designs and join in on some fun crochet chatter in my, Crochet & Conversations Facebook Group, just click HERE and ask to join. Then, sign up for my blog notifications by entering your email address (just below my image to the right). You won't get spammed, just lots of fun crochet patterns and ideas.

More Patterns You May Love