Everyone loves a touch of vintage charm. So, today I have a lovely pattern called the Vanessa's Vintage Cloche and Scarf. This set has a beautiful texture in the main body of the hat and the scarf that will keep you warm. Each piece is then adorned with a beautiful and bold scallop accent to add that vintage touch.
You can order the set that includes the cloche and the scarf here: Ravelry / Etsy 
Vanessa's Vintage Set Pattern Details
The Cloche (hat) and Keyhole Scarf are both made in a DK weight yarn. DK weight yarn is a finer/thinner worsted weight yarn that isn't quite thin enough to be considered a light (#3) yarn. Each piece is also made using a crochet hook I (5.5 mm).
Vanessa's Vintage Cloche
The Vintage Cloche comes in sizes for children, youth/adult (small/medium), adult (large/Xlarge).
To order just the cloche you can find it on Ravelry by clicking HERE.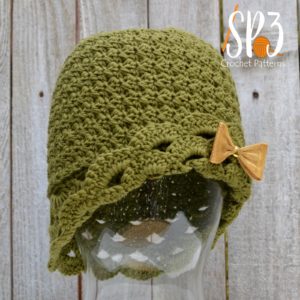 Vanessa's Vintage Scarf?
The Vanessa's Vintage Scarf has a fun and unique feature. Simply wrap the scarf around your neck and lace the end through the built in keyhole. This holds the scarf in place and adds a touch of charm to the design. The scarf comes in 3 sizes: child, adult, adult Xlarge
You can order just the scarf here: Ravelry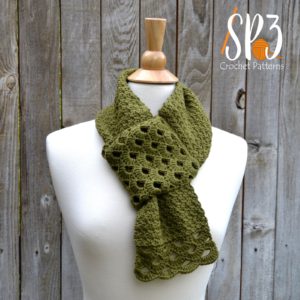 Beautiful in all colors
I love the richness of the Vanessa's set in the olive color shown above. I think this color resonates with me because my Great Grandmother wore olive all the time. Therefore, it brings back some very fond memories of her. But, I wanted to see it in a beautiful pastel color and choose this muted blue. Which one do you like better? I am pretty torn.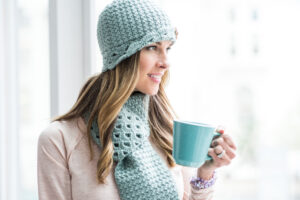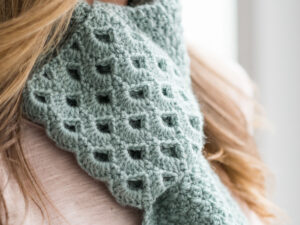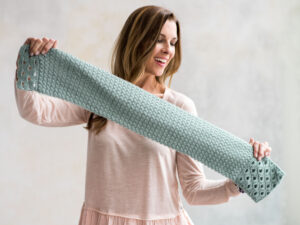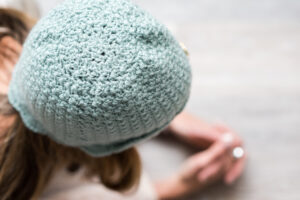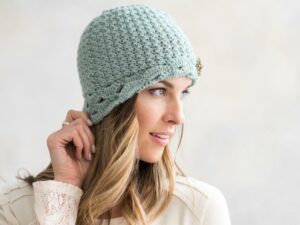 If you like this hat/scarf set check out these designs: