Crochet hooks are typically made out of plastic, metal or wood. What have you used? Which ones do you prefer and why?
My First Crochet Hook
You never forget your very first crochet hook, mine was plastic. My mom bought it for me because it was the cheapest one at the store (being frugal runs in my family-LOL). She also came home with some yarn and sent me off to learn crocheting from my great grandma.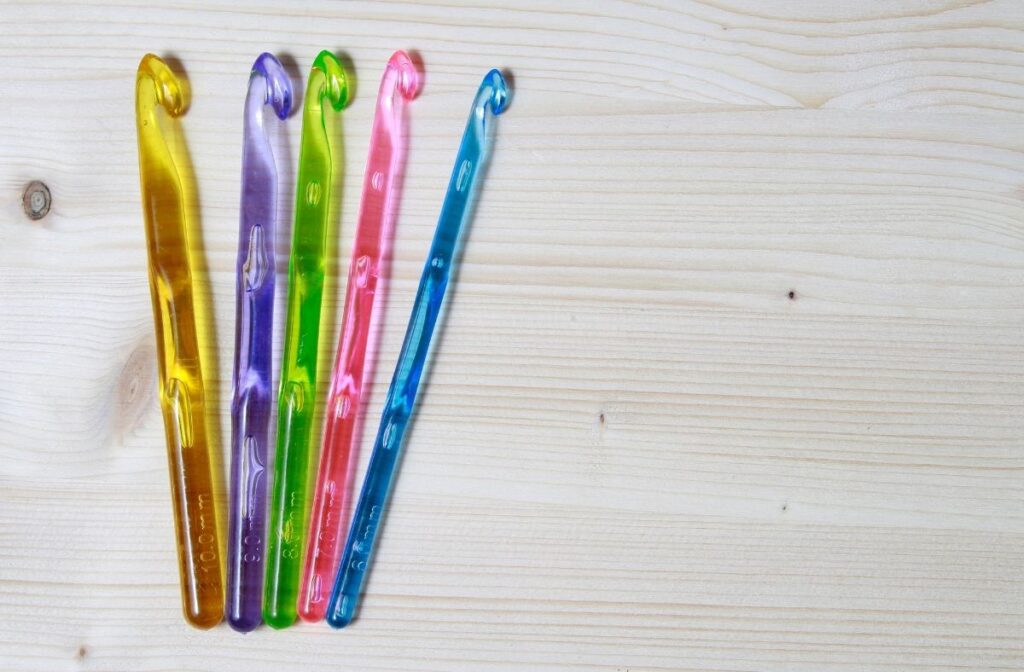 Plastic hooks were fine at first, I didn't know any better. I made many things my first year that I learned to crochet. But, then the couch ate my hook!
Moving Up – Maybe?
This time, since it seems as though the hobby was going to stick around for a while I was lucky enough to get a metal aluminum hook set. It was the Boye set, to be exact, you can still find it HERE. Immediately I was happy that the couch had eaten my hook.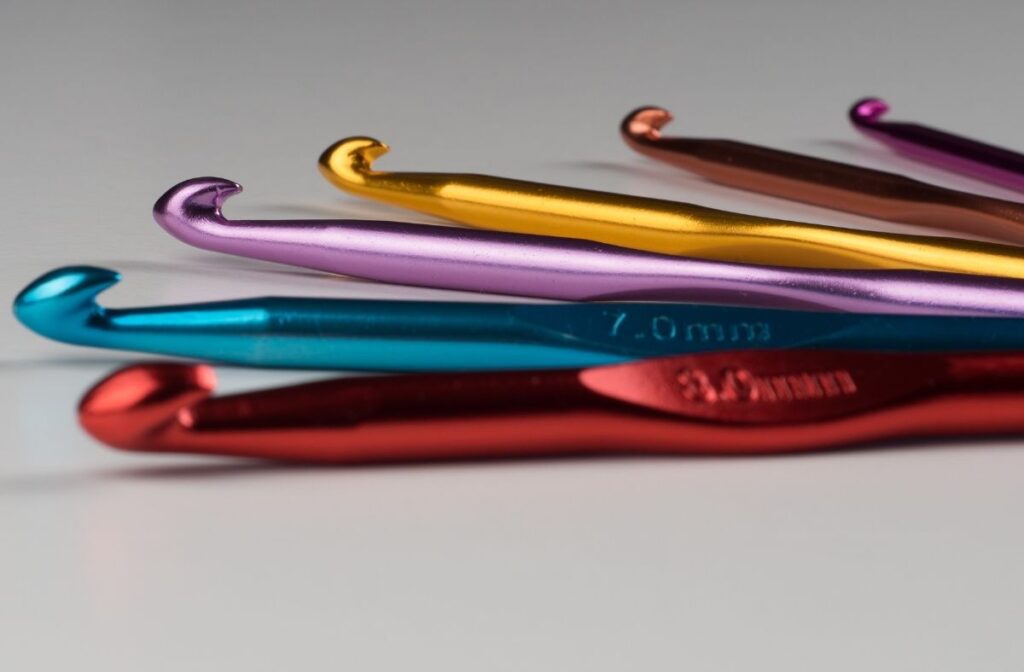 As I would crochet, the yarn would slide through the hooks with more ease allowing my gauge to stay on track. Gauge is so important and a simple change in hook elevated my skills to the next level. I honestly used those metal Boye hooks for close to 20 years and was 100% happy with them.
About 10 years ago, when I turned my hobby into a business (I know, so lucky) I decided to "invest" in a set of Clover hooks. Now I really felt high up in the crochet hook world! These Easy Grip Handles allowed less strain on my hands while crocheting and I loved the warmth of the handles compared to the aluminum set I had been using.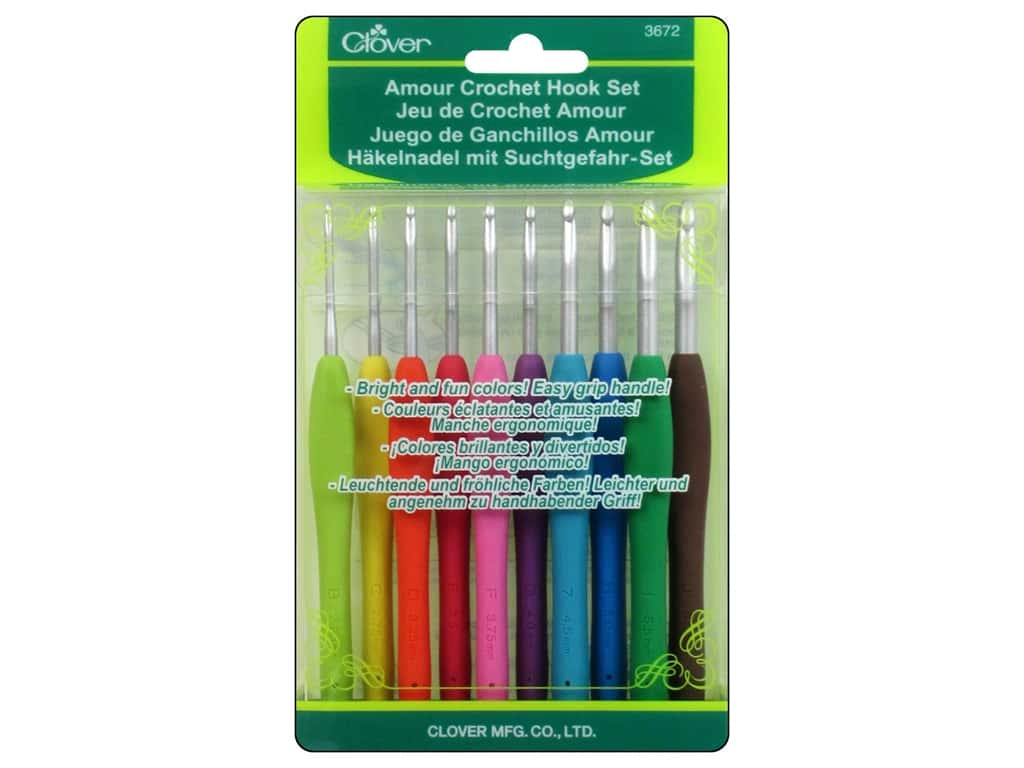 I didn't know what I was missing
About a month ago, Knitter's Pride (they carry lots of crochet stuff too) reached out and asked if I would like to try their Dreams Symfonie Wood Crochet Hook Set. Um, I didn't even have to think about that one. YES! Yes, I would love to try out wooden crochet hooks.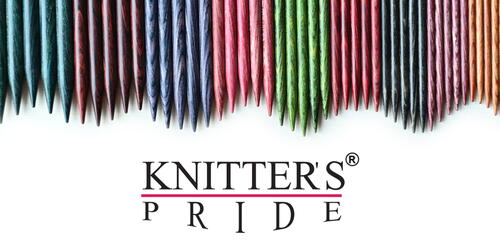 Thanks to Knitter's Pride I was going to be able to see what all the fuss was over wooden crochet hooks. I have to admit I was so excited when they arrived, kind of like a kid on Christmas morning. I ripped open the box, poured a cup of coffee and dove into a new skein of yarn, then another skein and another.
What I noticed first was how light weight they were. You can notice the difference even though aluminum is relatively light-weight. These wooden hooks felt like they were floating in my hands. I felt like an artist weaving my yarn with new interest and inspiration.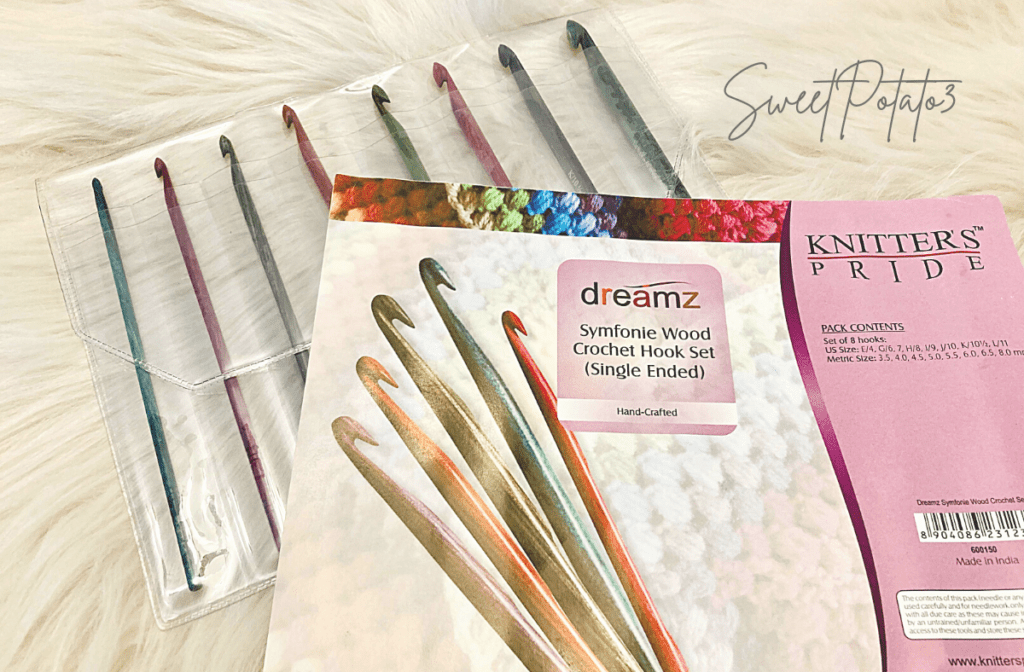 As I kept pulling out different yarns I was trying to get different weights and work different stitches to really test them out. Each time I tried a new yarn or stitch I loved something different about the Symfonie Wooden Hooks.
The tip of the hook is actually more pointed than any of my aluminum hooks. This was perfect for finding non-traditional stitch placements.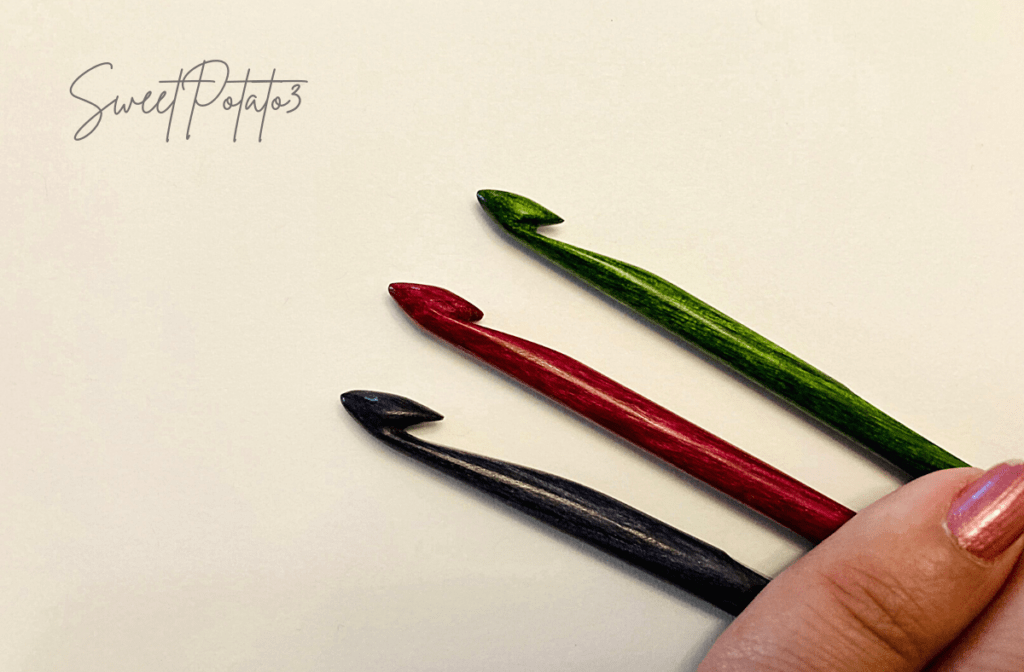 My first projectusing these new hooks was my Colors of Courage Hat for my Crochet Cancer Challenge. This design has stitches that work in the front loop, back loop and the back bar. The pointed tip of the crochet hooks glided through the right spot every time.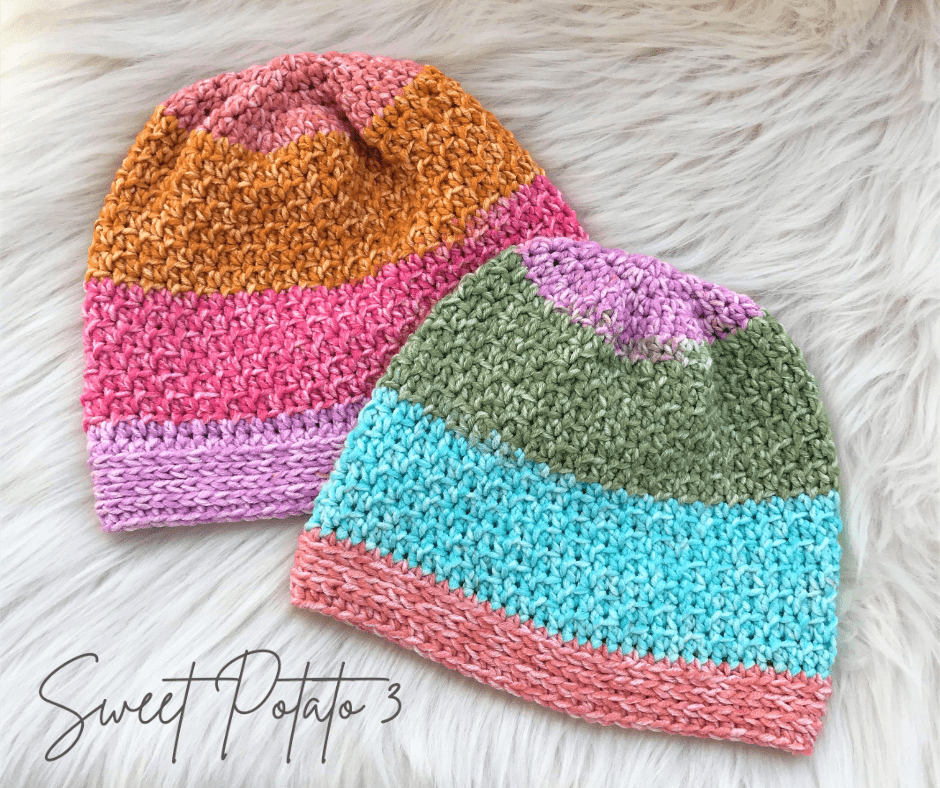 My next project was my Sweet Bee Ear Warmer (pattern coming very soon). For this project I used a cotton-merino yarn that has a loft to it. I was a little worried that using wooden hooks would cause this more delicate yarn to snag. I couldn't have been more wrong. Once again, the smooth surface and pointed tip of the Symfonie hook wove through the yarn so smoothly.
Head of the hook is pointed
Hook is inline with the shaft (handle) of the hook
The throat of the hook is the same width as the entire hook, it does not taper
There is minimal thumb grip which made the hook feel bigger in your hands
You can see the wooden grain in the hook
The set comes with a variety of colors ranging in shades of red, green and blue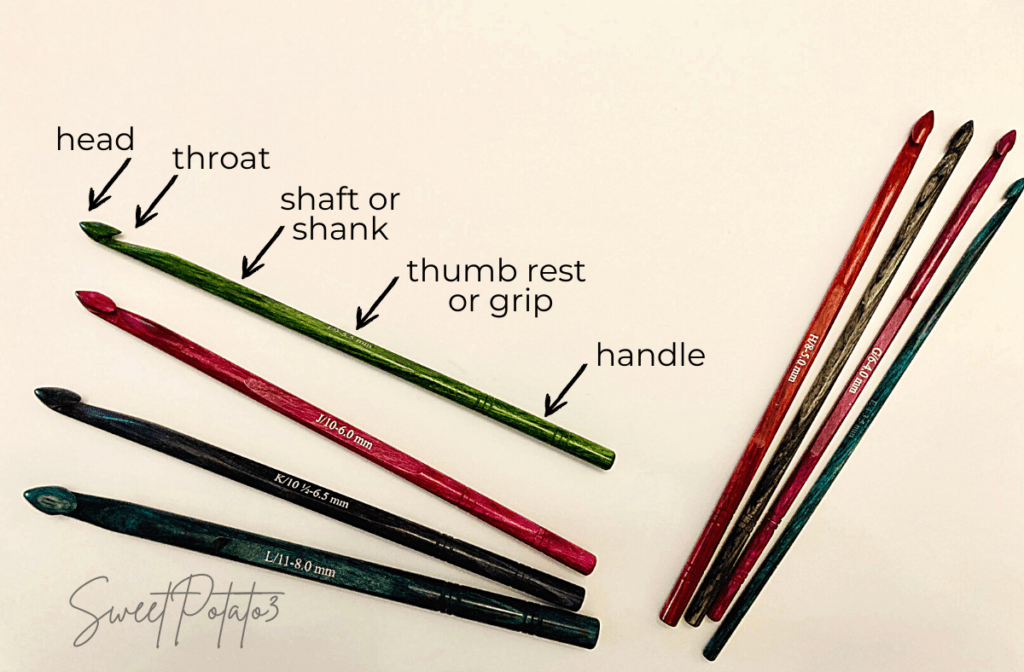 The set includes 8 sizes:
E/4 (3.50 mm)
G/6 (4.00 mm)
G/7 (4.50 mm)
H/8 (5.00 mm)
I/9 (5.50 mm)
J/10 (6.00 mm)
K/10.5 (6.50 mm)
L/11 (8.00 mm)
I also love that the hooks come in a nice plastic case that snaps shut. Being clear allows you to see what hook size you are grabbing which is super convenient. The case is super easy to toss in your travel bag, it doesn't take up any room yet it is large enough that you can reach in your bag and easily find it. I do wonder how long the plastic case will hold up, though it does not feel like cheap plastic so it may hold up for a long time.
Final Thoughts
I really do enjoy crocheting with the Dreamz Symfonie Wooden Crochet Hooks and I would recommend them. I like to have a handful of hooks in my stash because some projects are easier to work with certain hooks.
As your crochet skills grow and you start working more detailed stitches that require unique placement, I do think the pointed tips will be extremely helpful. I also love how they are made out of an organic material and you can see the wood grain in them.
It is a luxury crochet tool. It took me 30+ years of crocheting to get a set. Sometimes you need to treat yourself and I would recommend this as a way to treat yourself this year!