The Pocket Pillow pattern is so much fun! It puts a spin on an ordinary household item and changes it into a fun way to decorate your home. Or, add something in the pockets and it is a fun and unique way to give someone a gift.
Pocket Pillows? what are they?
A Pocket Pillow is just what the title says. It is an everyday pillow that features a pocket one one side. The pockets are a great way to store items you like to keep close by on the couch or bed, such as your remote control, a book or iPad or so much more.
The design of the pockets is pretty basic, so I had to make it exciting. I designed 3 different covers in a variety of stitches that feature 3 very different textures. Each texture is lovely and has a different style, but they all look amazing. You get to decide how to make your pillow custom to your own style. Which one do you love the most?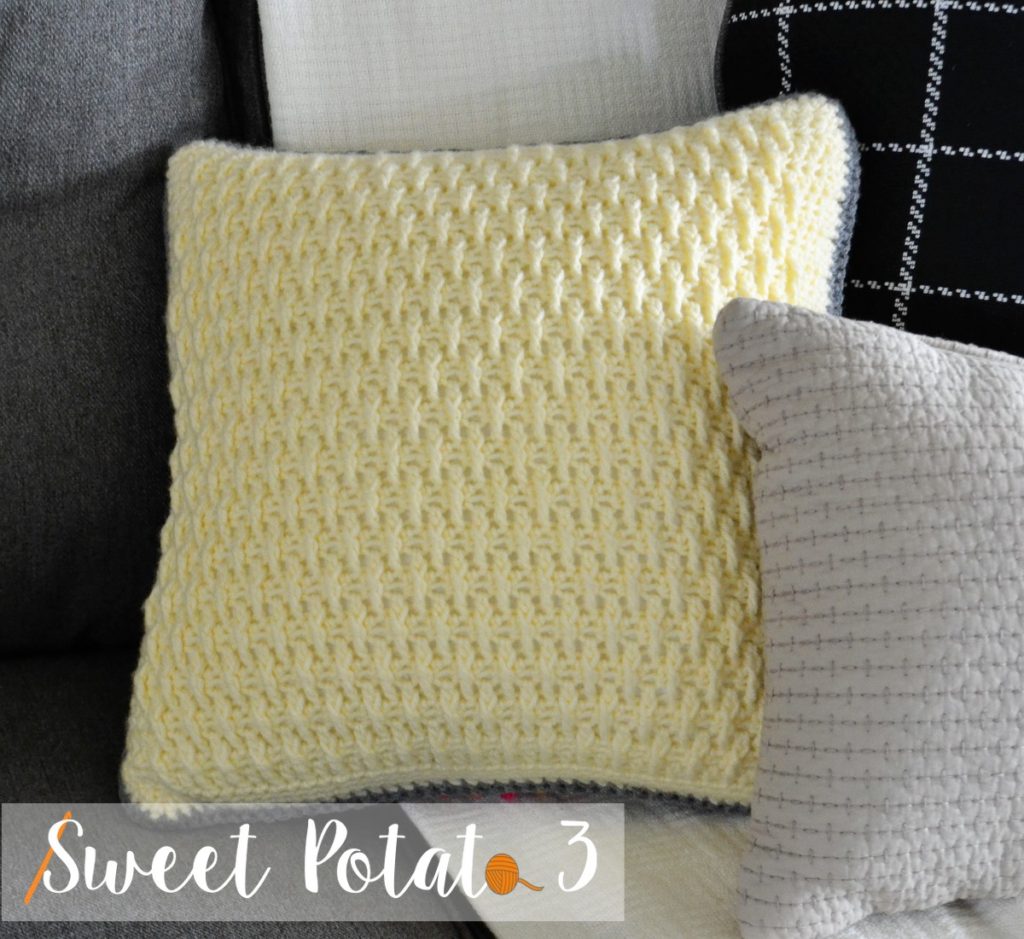 The pillow covers are beautiful all by themselves. But, if you know me and my designs, I always add another fun twist!
Pick a Pocket
Pillows are a fun and easy way to change the look of a room. Textures and colors speak volume in design, so crochet is a great option to use to add a new design element.
Let's make our pillows even more useful? How? Add a pocket on the front to store those essentials that always get lost in the cushions.
It's now time to pick another fun, unique and eye-catching texture in yet another, 3 different stitch options of the pillow pockets.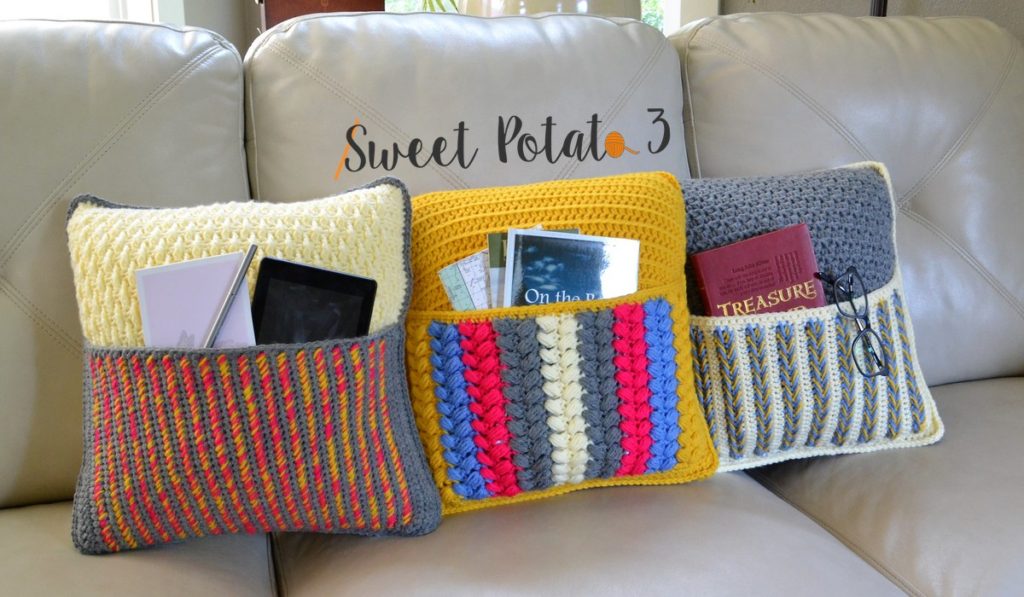 Video Tutorials
The pattern includes written instructions, photo tutorials and Video tutorials on YouTube for some of the stitches. I am a visual learner and know how helpful they can be. I hope you enjoy learning some new techniques.
Gifts for Any Occasion
The Pocket Pillows can also be used as a fun and unique way to give a gift. Add a book to a pillow and give to a teacher, a graduate, a bookworm. The possibilities are endless and honestly will work for anyone.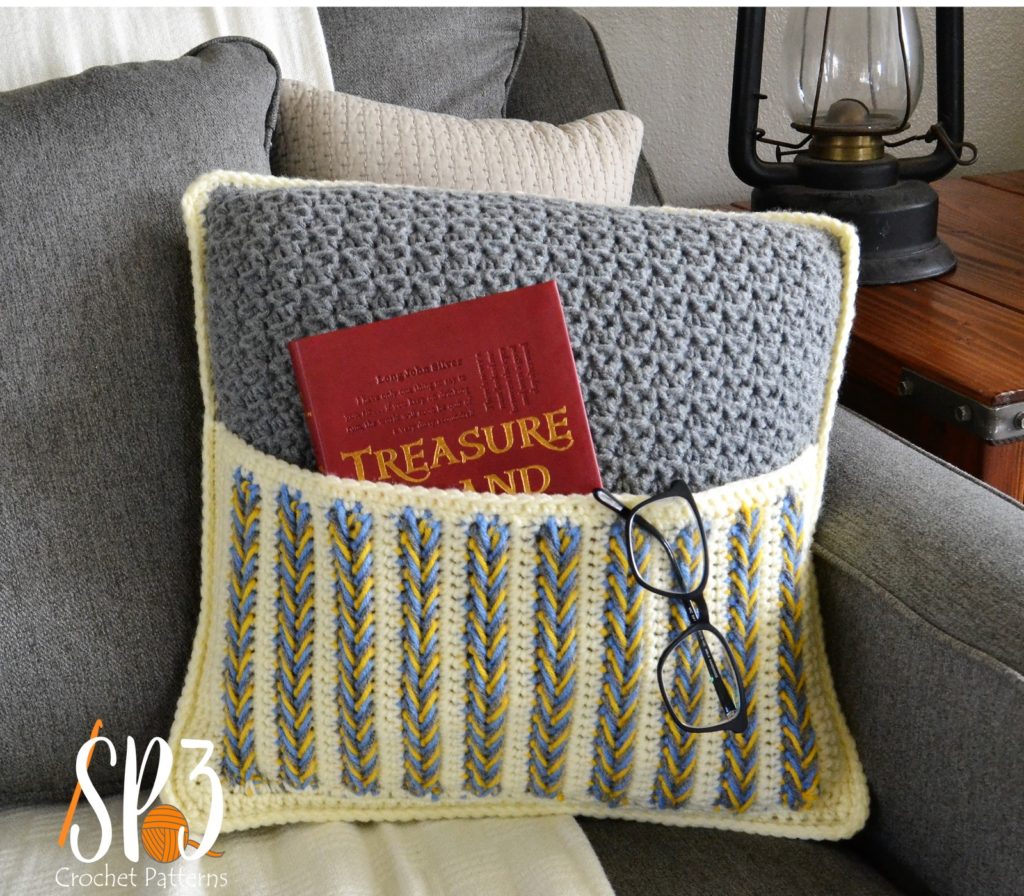 They can also make great gifts to those who like to travel, just add your brochures, maps and travel guides. The pocket pillows will also dub as a touch of home in the RV or backseat of your car!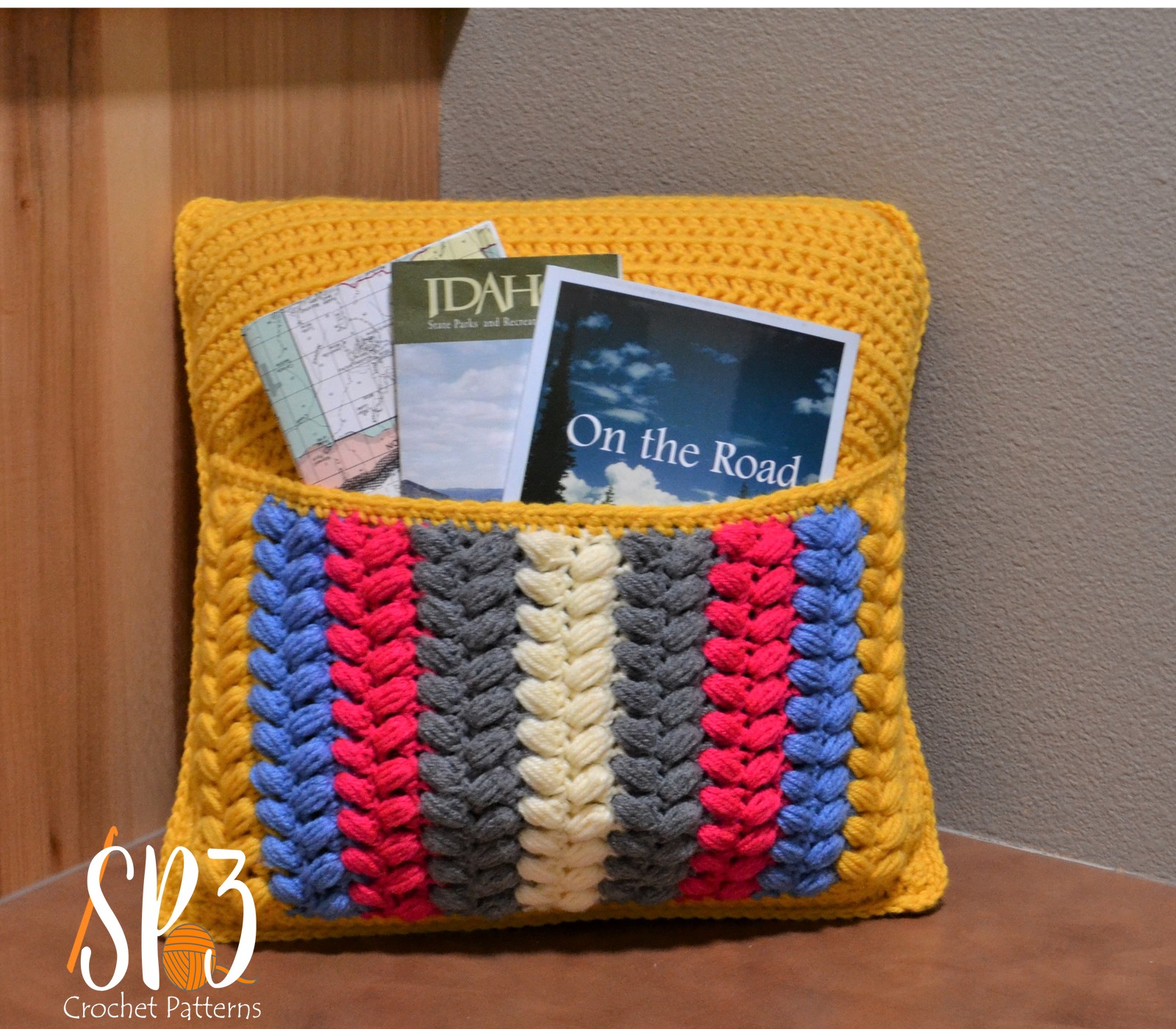 The Pocket Pillows work great to hold other items too. My daughter uses hers to hold her kindle, she also likes to keep a notepad and pen with it so she can take notes. I love that the pocket pillows can appeal to ALL ages!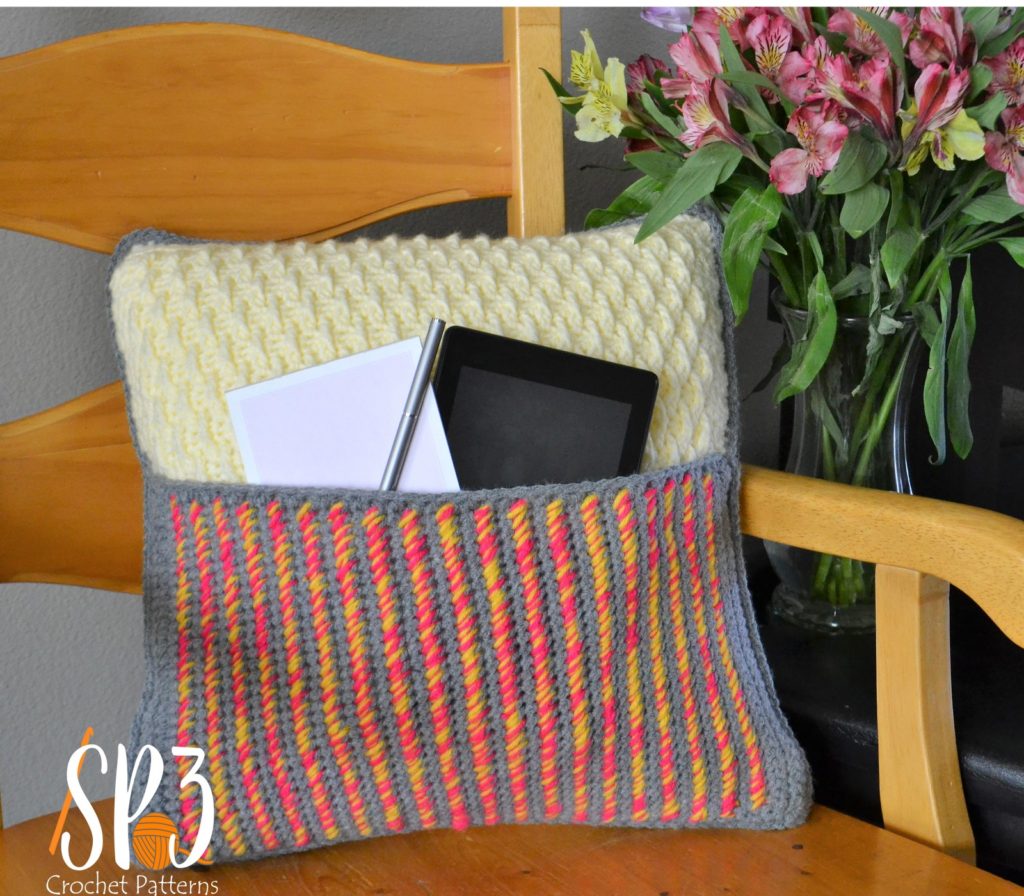 Get the Pattern HERE
You can find the Pocket Pillows pattern in all of my pattern shops, just click through on the site you prefer.
More Crochet Fun
If you found this article helpful and are interested in seeing more, sign up for my newsletter. All I need is an email address. I promise to not fill your inbox with spam, I will respect your time. Sign up by clicking HERE.
Follow Sweet Potato 3 on Facebook and on Instagram, both are @SweetPotato3Patterns.
However, if you would enjoy a more interactive group experience, you should join my Crochet & Conversations Facebook group, by clicking HERE. It is a ton of fun and I encourage everyone to share their projects, WIPS (works in progress) and inspirations. Plus, you get exclusive deals, are the first to see new releases, give input on designs and have opportunities to win patterns. Join now and get to know others who also enjoy the art of crochet.