I believe it is the best day of the year!!! Did you know that August 15th is Relaxation Day? Yes, you heard me right, there is a day that is devoted to relaxation. Personally, this means a little Self Care and pampering are in order (and maybe a little crochet too).
Relaxation Day is a day to kick back and do nothing. Ahhhh!

What a great day. The stresses, the hustle and bustle seemingly consumes us, every day of the year. Even Sundays are no longer days of rest and relaxation. There never seems to be a day to just kick back and relax. For those us with a hectic lifestyle, Relaxation Day is a day to look forward to.

It provides a break from the madness of your busy work and personal schedule. Todays is the day to enjoy either doing absolutely nothing, or partaking in your favorite relaxation activity. Avoiding stressful activities today is the rule.

http://www.holidayinsights.com/moreholidays/August/relaxationday.htm
Crochet & Self Care
When I think of "self care", I think of the things that I enjoy and love. As a mom, and know many of you are moms (even if you have grown children), we live hectic lives and rarely get time to ourselves. So, when we do, we MUST take advantage of that time.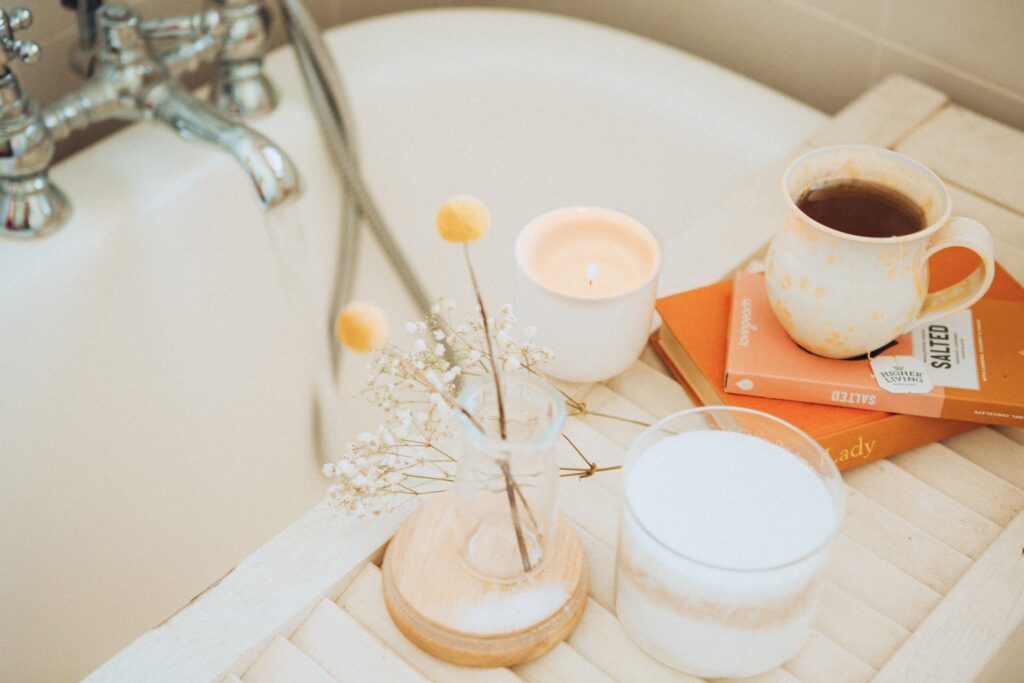 What do I do when I have time to myself, and do I dare say it, the house to myself! I take the time relax….
If I had a day (or even just a morning), I would sleep in, roll out of bed and have a cup of coffee, or two. Then I would take a long hot bath, and take the time to shave my legs (hahaha, no I don't do this everyday-remember, I'm a mom). I may steal a face mask from my daughters bathroom and pamper myself with a little skin care.
Then I would sit down and crochet. I don't even know what I would crochet, but I would make something for me, I do know that.
What would you do, if you had a day to just yourself to focus on self care and relaxation?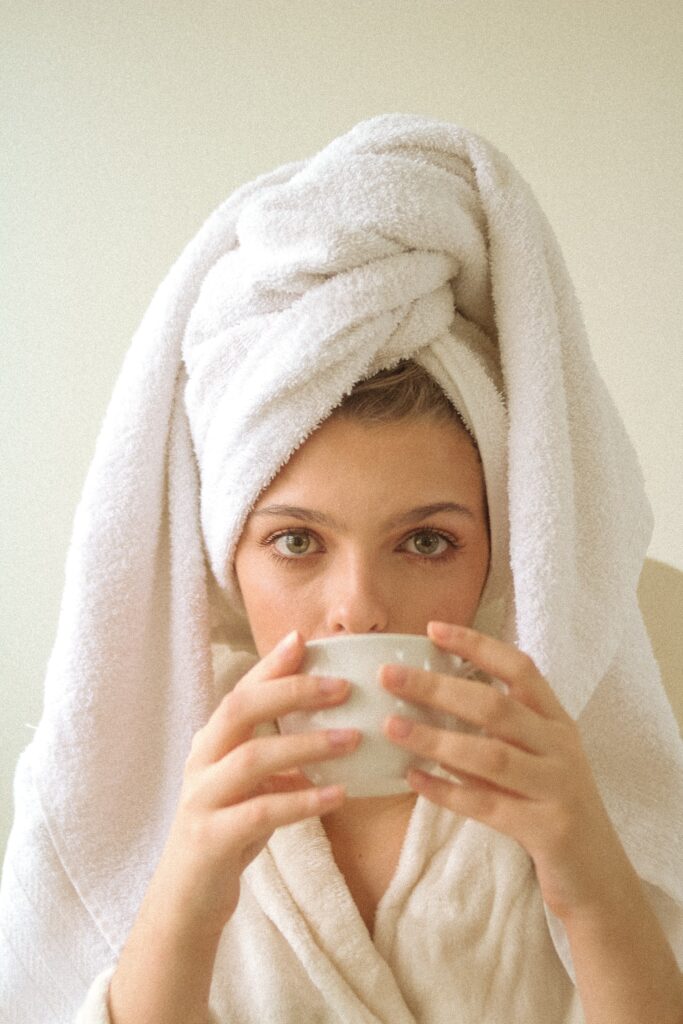 Self Care Crochet Patterns
Well, that is the dreamy stuff. Until that "me time" actually happens, I can prep for it! And, I can even do that with the hustle and bustle of life going on. These are some quick and easy crochet patterns that you can sit and make when you have just a few minutes or take them and work on them while you are waiting in the school pick up line.
Self Care - Free Crochet Pattern Round Up
Photo Credit: bluestarcrochet.com
Sometimes all you need is a quick and easy crochet washcloth pattern! One you can start and finish within a couple of hours. The Blossom Washcloth is exactly that!
Photo Credit: christacodesign.com
Take time for self care with these easy to crochet face scrubbies. Crochet several with scrap cotton yarn from your stash. Or, with just one ball of yarn you can make multiple scrubbies so you'll always have a fresh one.
Photo Credit: zamiguz.com
Face scrubbies are great eco-friendly and reusable facial pads. They can be mainly used to clean up your facial makeup or simply as a cleansing cloth. This quick crochet face scrubbie pattern will be a great gift idea. You will make a set like the one pictured here in just about less than an hour and a half.
Photo Credit: www.hooksbookswanderlust.com
A fun unique hexagon shaped face scrubby. I love how a traditional, reusable scrubby can have a whole new level of excitement just by switching up the shape. Make sure you check out the pattern below.
Photo Credit: crochetncreate.com
Remove your makeup with these cotton scrubbies, crochet them for gifts or for yourself. An added bonus with this design is that it comes in US & UK terms. Make sure you follow the one you are used too.
Photo Credit: www.yarncraftee.com
I love that this design is a mitt style! Plus it has a loop on the end so you can easily hand it up to dry when you are finished.
Photo Credit: www.throughtheloopyc.com
So far it has been all about face scrubbies, so I had to include this perfect Spa Headband. Seriously, you need a headband to hold back those fly aways before you can ever even begin to wash your face.
Photo Credit: madebygootie.com
These face scrubbies feature a nice "puff" stitch that creates a soft texture that will be wonderful on the sensitive skin on your face.
Photo Credit: desertblossomcrafts.com
So, we all know that we love a handmade face scrubby. They make great gifts which is why I love that Desert Blossom Crafts included a free printable to make them look amazing when giving.
Photo Credit: www.stitching-together.com
Makeup remover pads, facial rounds, cotton pads, face scrubbies… whatever you want to call them these reusable cotton rounds are your skincare routine's BFF. They're quick to make and work great for removing makeup or applying your favorite products.
Photo Credit: sunflowercottagecrochet.com
The Farmhouse Spa Set pattern includes everything you will need to gift it. A basekt, face scrubbies, a puff, washcloth and soap saver. Great ideas all around!
---