The weather is turning and in the chilly air we all need to get some new warm gear. I designed this fun Addictive Angles Ear Warmers that work up quick and fit many sizes.
Each Ear Warmer has a different patterned look that is shown in the crochet stitches. Check out the fun angled designs in each of the pieces, all a little different but super cute and fun!
Addictive Angles Designs within the Stitches
The fun angles in the ear warmers are all created in the stitch work as you crochet the pieces. They all begin and end the same way, however, the main design can be chosen among the three patterns included.
The 3 patterns are a modern design and include: diagonal, arrows and X's. Who wouldn't love all these?
Unique Multi-Size Back Allows for Lots of Stretch
The Ear Warmer Crochet Pattern comes in one size, BUT, it is made with a hair elastic that allows for many sizes. The ear warmers in this photo fit my niece, who is 7, they also comfortably fit me. The elastic is worked into the back of the ear warmer and crocheted over to create a visually appealing back.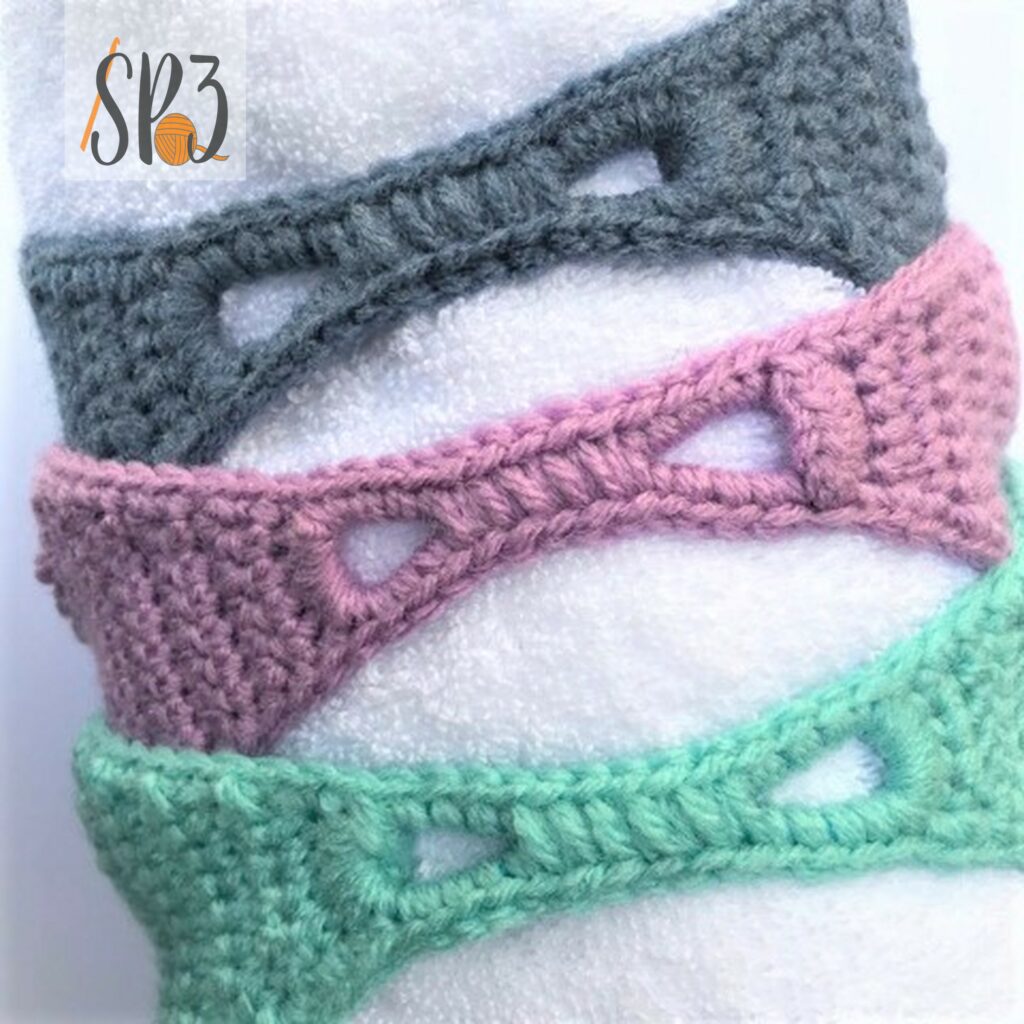 Where to find the Ear Warmer Pattern
The Addictive Angles Ear Warmers is available in my pattern shops.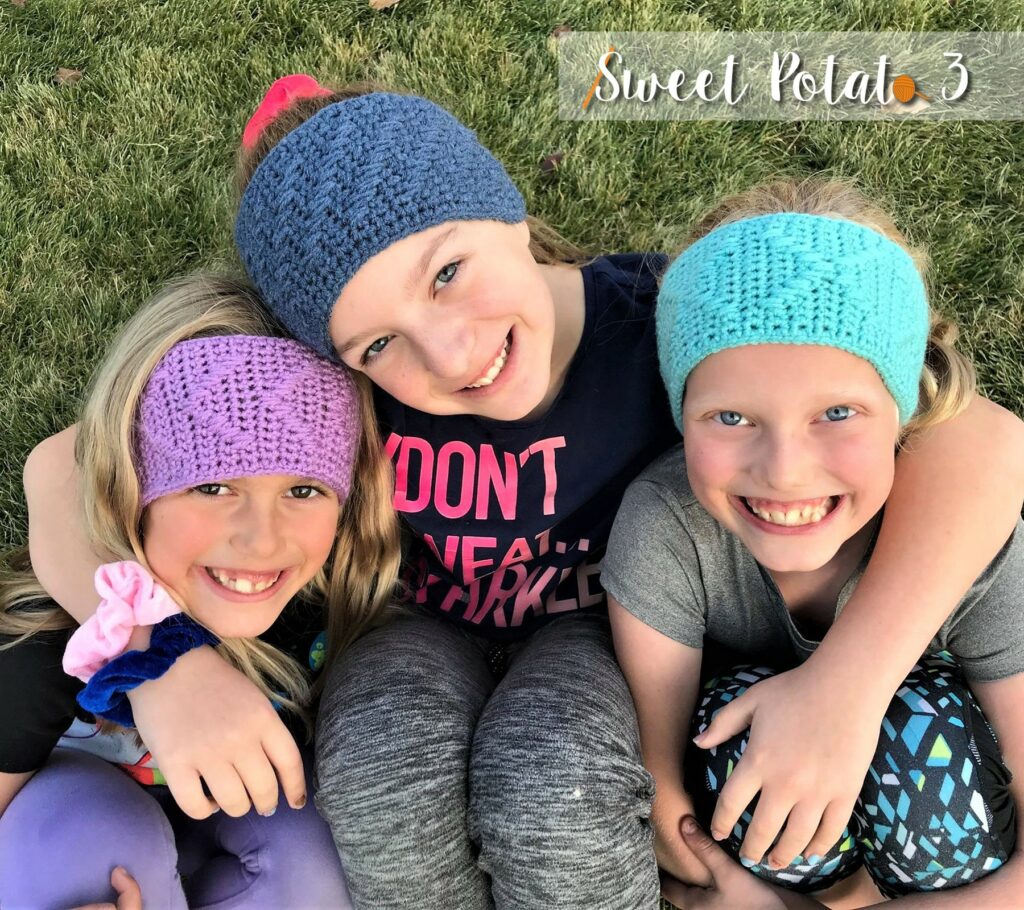 Other Ear Warmer Patterns You'll Love
More Crochet Fun
Follow Sweet Potato 3 on Facebook to see more pattern releases, sales and crochet fun, just click HERE.
However, if you would enjoy a more interactive group experience, you need to join my Crochet & Conversations facebook group, click HERE. It is a ton of fun and I encourage everyone to share their projects, WIPS (works in progress) and inspirations. Plus you get exclusive deals, are the first to see new releases, give input on designs and have opportunities to win patterns. Join now and get to know others who also enjoy the art of crochet.