The temperatures have been rising and sandy beaches have been calling, therefore it is definitely time to bust out the swim wear. But, I believe many of us like having a cute cover up to throw on as we tromp down to the beach with all our gear in tote. So, I think you will love my latest design, the Summer Breeze Swim Cover Up crochet pattern.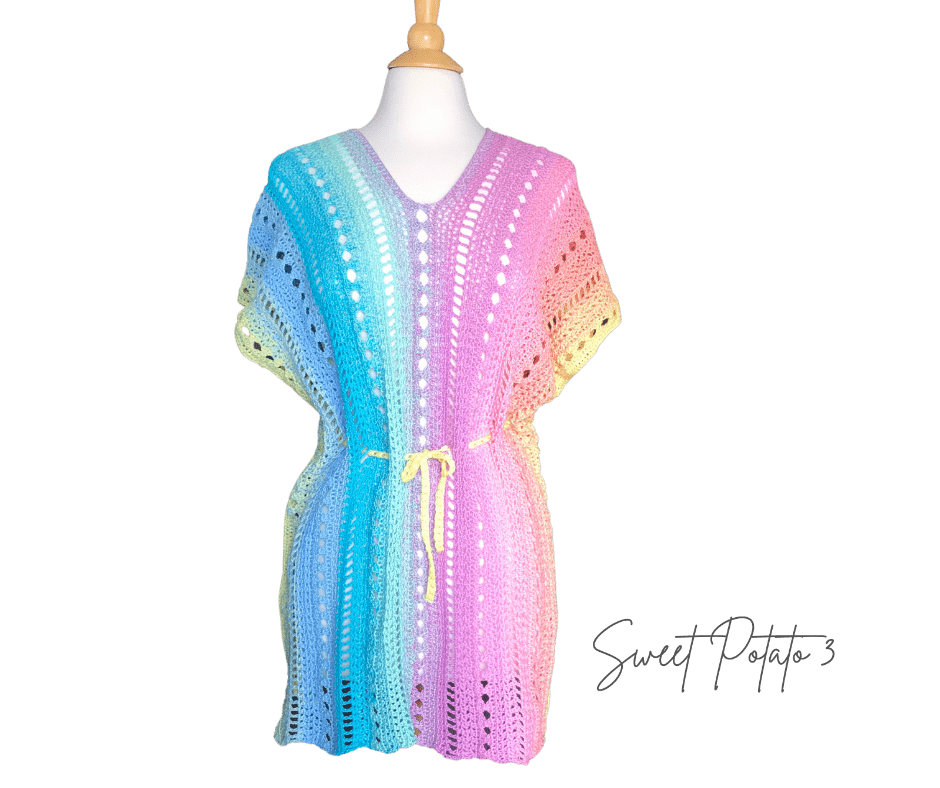 As a crochet designer I try to come up with creative projects to work on in the summer. I am not into crocheting heavy blankets when my thermostat is above 80 (we don't have air conditioning). So, I tend to work with light weigh yarns or on small projects.
After inquiring with "my favorite people" in SP3 Crochet & Conversations (if your not a member, be sure to check it out HERE), they said they really wanted me to design a swim cover up. When I design something, especially a wearable, I want it to be something I personally would wear.
The Summer Breeze Swim Cover Up is modest, loose fitting, lightweight but oh so dang cute!
Color Changing Blended Yarn
Radhika from The Yarnveda had contacted right around the time I was planning my Swim Cover Up design. She had some gorgeous color changing yarn that was an ideal 50% cotton/50% acrylic blend. I knew this would be the perfect yarn to use, plus, the colors are spot on for beachwear!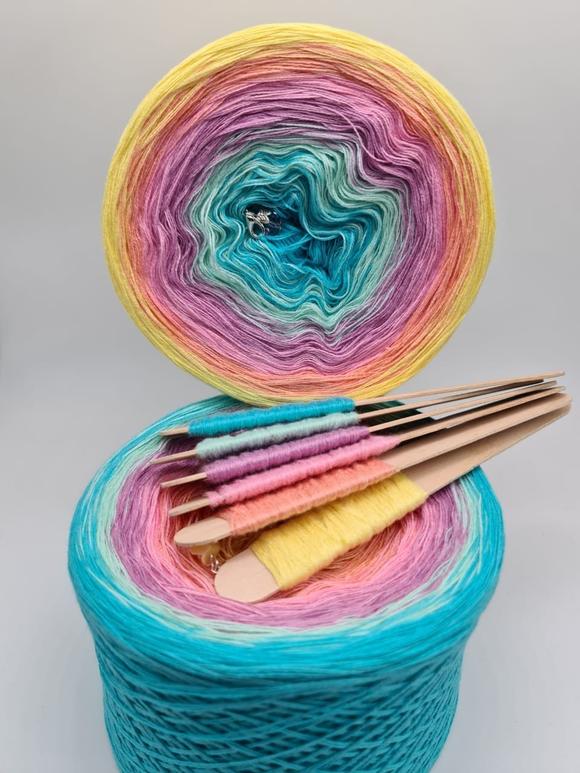 The Stitches in the Summer Breeze Cover Up
With the yarn in hand, I knew the style of the cover up so now I was on the on the hunt for some fun stitches. I usually try to create something brand new but there were a few stitches that kept coming to mind from past designs.
I knew I wanted something that created a finer stitch, not heavy. It was important the stitch would be flowy and lightweight. My Forest Friends blanket was just that and I knew I wanted to combine the main stitch of that blanket into the cover up. Plus, I LOVE crocheting the Extended Single Crochet Stitch.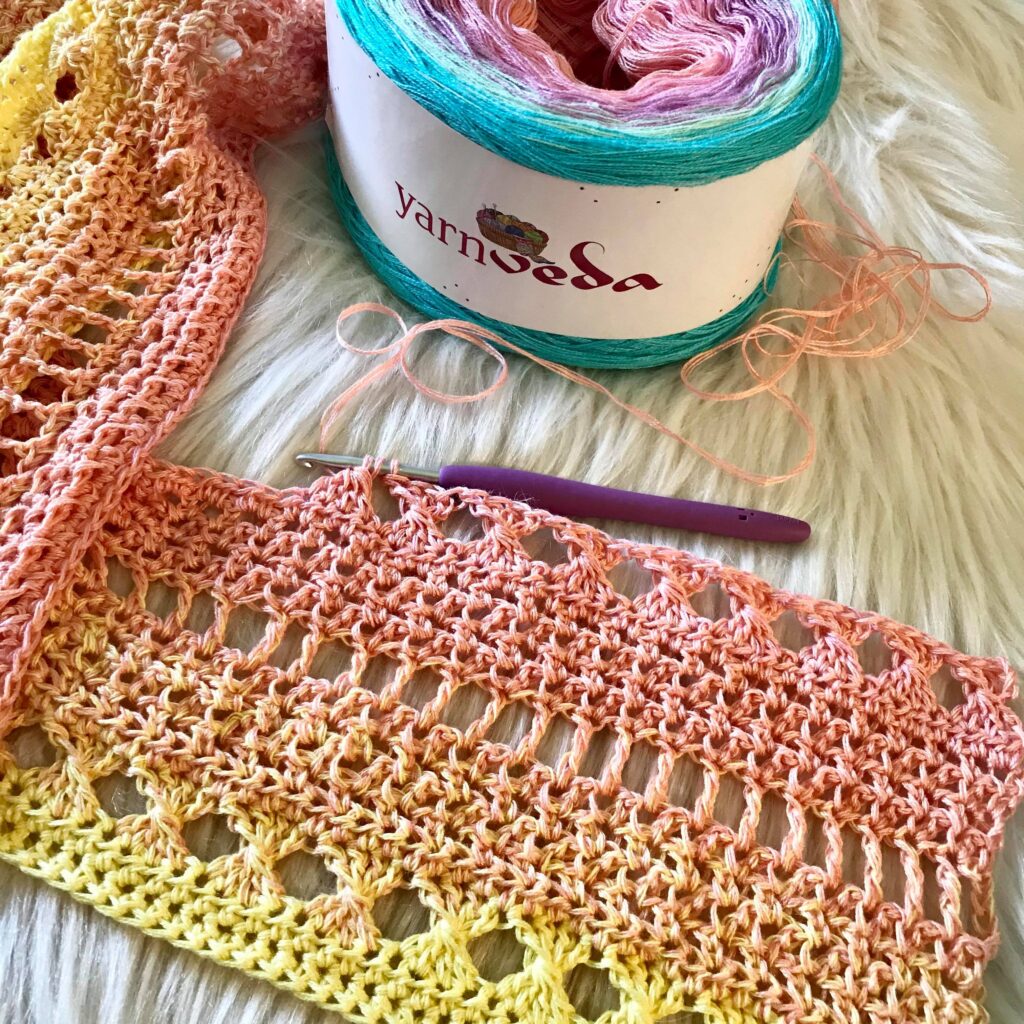 But, I had to throw in a few more stitches for some eye catching appeal. A few years ago I did a CAL for a Big & Comfy Equanimity Blanket and everyone fell in love with a double row X stitch. I knew this stitch combination would leave some open gaps in the cover up and would coordinate well.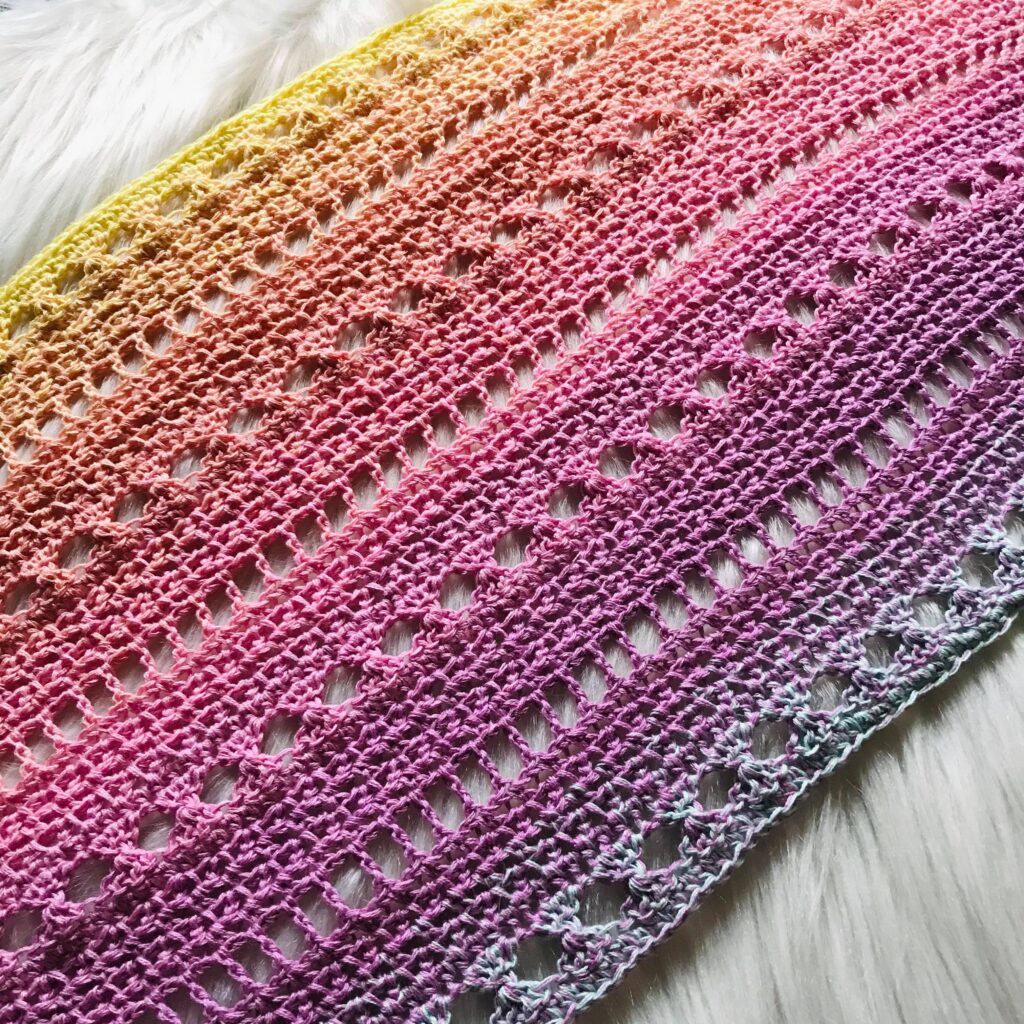 But, still hunting for another "quick" row of stitches, my Whispering Willows Poncho was another fun summer design and I decided to pull in those stitches as well. So, I guess I took my favorite stitches from past designs, add some gorgeous yarn and came up with my newest design that I absolutely love.
About The Design
The Summer Breeze Cover Up fits loosely with a decorative belt used to showcase a gathered waistline. The length is designed to hang a couple inches above the knee when standing. The pattern includes sizes from adult small up to XXXL.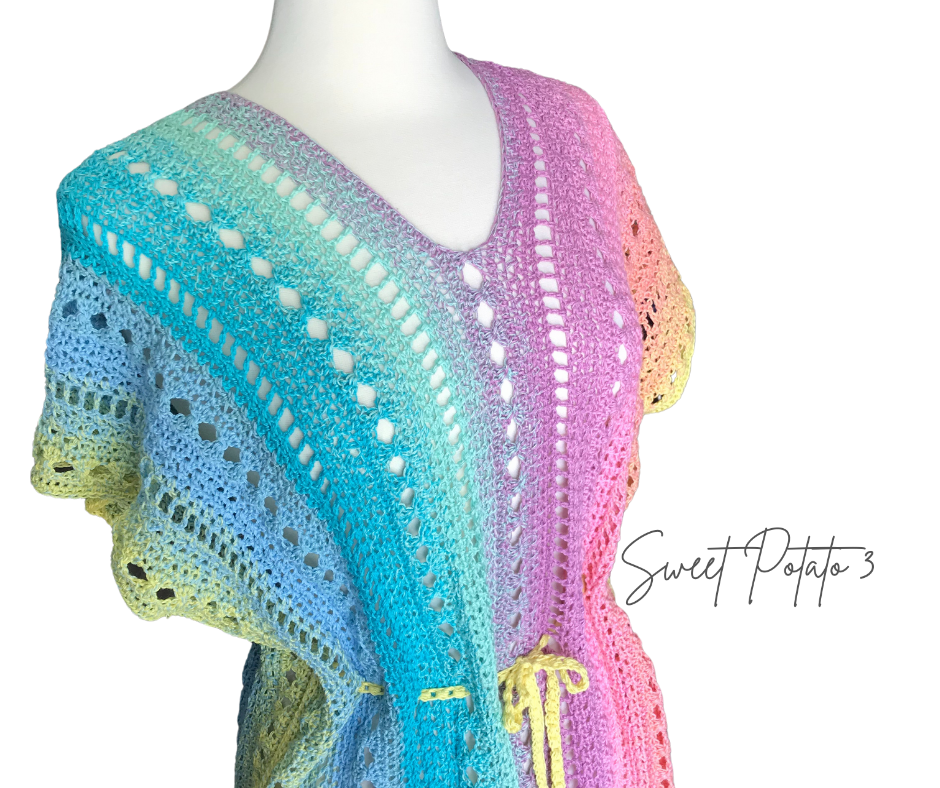 ---
For a Limited Time Only (June 2023)
The Summer Breeze Swim cover up is being featured in the Dollar Days Blog Hop and Bundle Sale. This means there are a few fun ways to grab this pattern at a discount. On Sunday, June 4, 2023 it will be featured for $1.00… isn't that an amazing deal? You can grab the pattern at that discounted price but only for 24 hours.

OR, you can grab ALL the patterns being featured during the month at one low cost! Oh boy, I know both of these options are fabulous. Check them out and decide which one is best for you!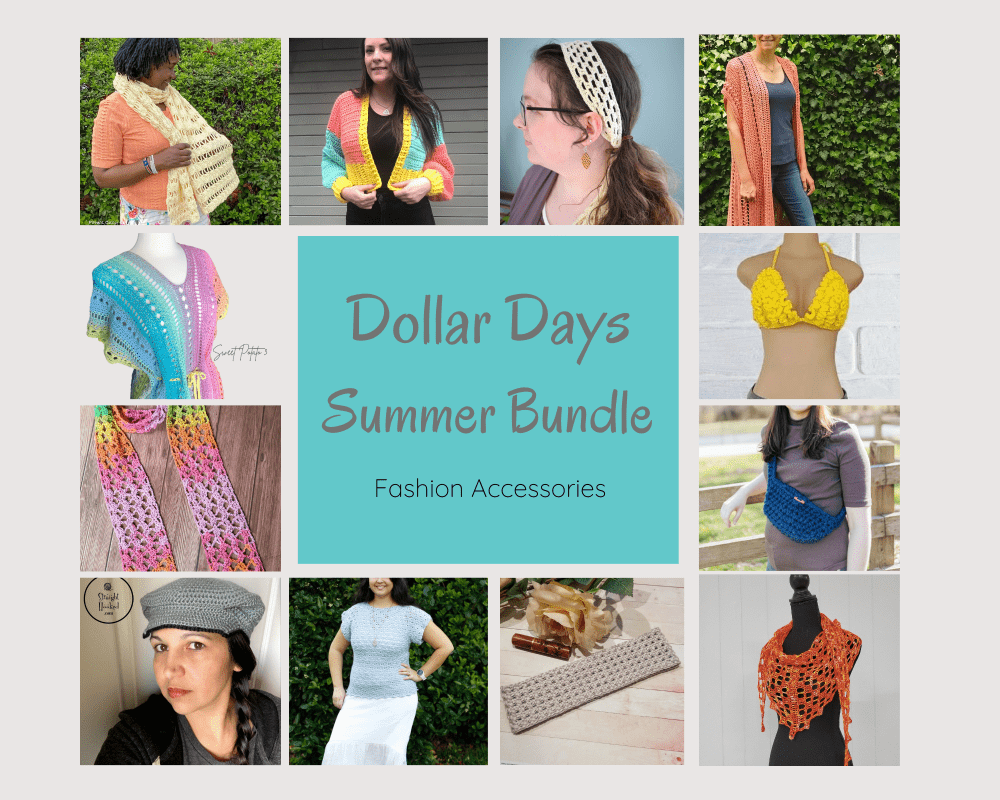 ---
Find the Summer Breeze Swim Cover Up
Other Summer Patterns you would enjoy
Crochet & Conversations
As I mentioned above, my facebook group helps me decide on upcoming designs and it is just a fun interactive group of fellow crochet lovers. I would like to invite you to come join in on all the crochet fun, just click HERE. You can also sign up for my newsletter to stay up to date on all the latest, I promise you won't get spammed, just lots of fun crochet patterns and ideas. You can sign up for my newsletter by clicking HERE.