Little boys are too cute in crochet photo props, and the fishing set has me wishing I had it for my boys! The fishing set is a whimsical touch with its hat, britches with suspenders, fish net and fish.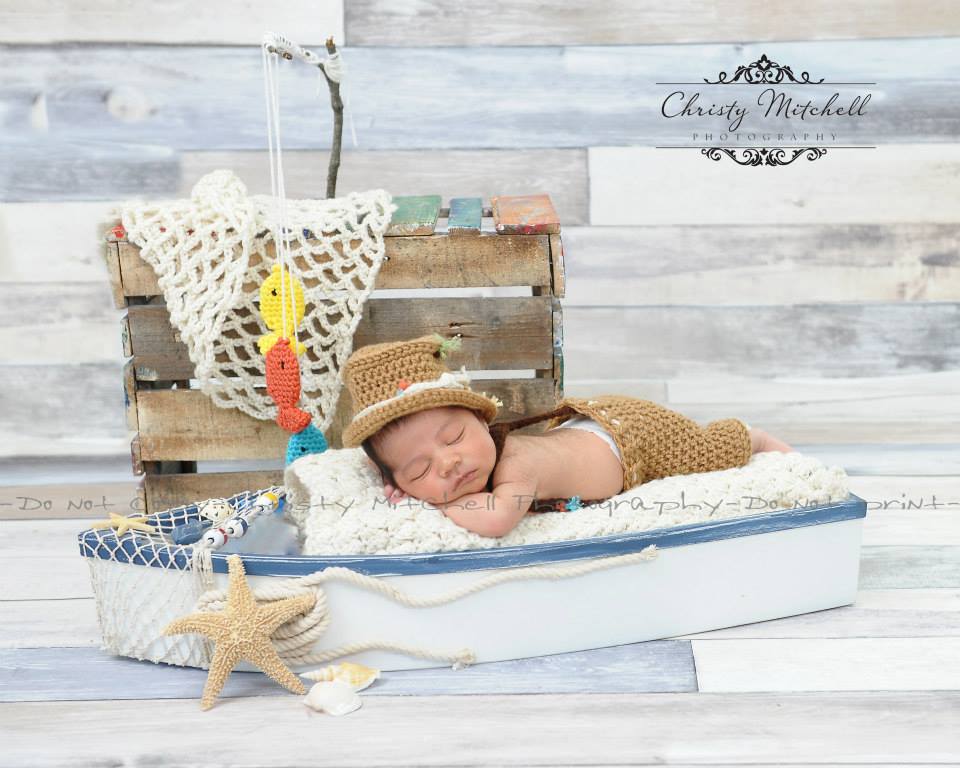 Crocheting the fishing set is a fun experience because you get to pull in pops of color in the fish or in the flies that adorn the hat and suspenders.
The britches in the pattern are designed to go just below the knee. A length that reminds me of young boys running around through streams with their hems rolled up, while slashing along the way.
The hat has been a really popular design and I love it every time I get to make it. The pattern includes a step by step tutorial on how to make the flies and you can add as many as you like.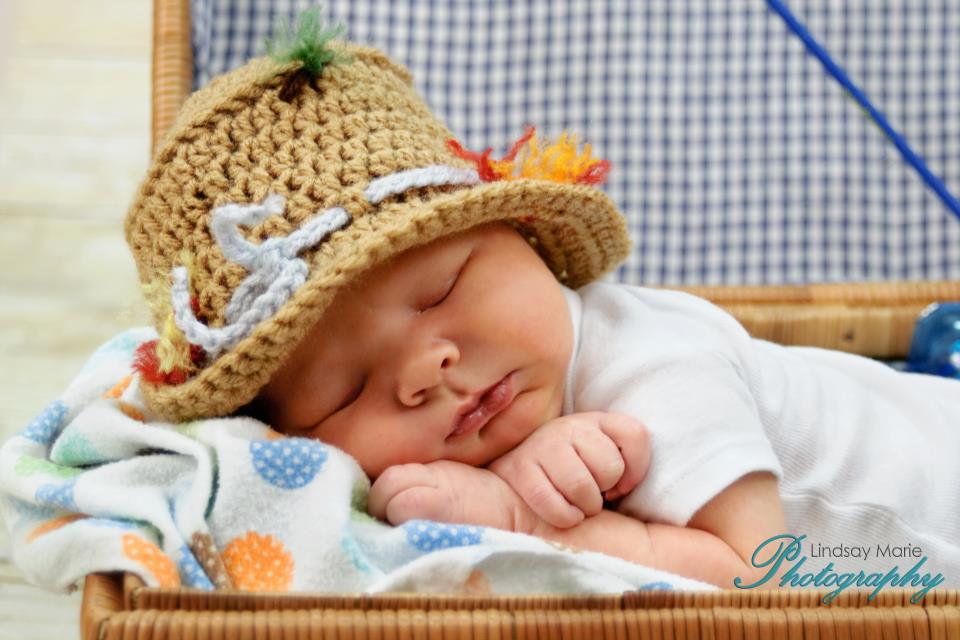 Where to get all the Fishing Set Patterns
The pattern has a few different ways you can order it. The full set includes the following crochet pieces: hat, britches with suspenders, fishing net & fish.
You may decide you only want the "toy" pieces of the set and want only the net and fish. For the fishing pole prop I just wrapped the yarn around the end of a stick multiple times to create this whimsical look.
Other Fun Patterns for Boys
All Boy Applique Patterns (set of 9): click HERE
Construction Set (hard hat, tool belt with hammer, wrench & screwdriver): click HERE
Golf Set (hat, trousers, suspenders): click HERE
More Crochet Fun
Follow Sweet Potato 3 on Facebook to see more pattern releases, sales and crochet fun, just click HERE.
However, if you would enjoy a more interactive group experience, you need to join my Crochet & Conversations facebook group, click HERE. It is a ton of fun and I encourage everyone to share their projects, WIPS (works in progress) and inspirations. Plus you get exclusive deals, are the first to see new releases, give input on designs and have opportunities to win patterns. Join now and get to know others who also enjoy the art of crochet.