Boys can be so much fun to crochet gifts for but sometimes finding the right pattern can be difficult. I am excited to share with you all the Tool Belt & Construction Hat Crochet Pattern.
The replication of "big boy" toys in a soft and small size make this construction set so much fun. The young babies and toddlers can play with them with no worries about injuries to them or your home!
The Tool Belt Pattern
The pattern comes with complete instructions on how to crochet the belt in 3 different sizes including: newborn, 3-6 month, 6-12 months. However, the tools are all the same size and vary from 5 3/4″ up to 6 1/2″ long.
Construction Hard Hat
The hard hat pattern comes in multiple sizes including: newborn, 3-6 month, 6-12 month and child (up to about age 10). The hat features ridges along the front and partially down the sides creating the ridges in a real hard hat.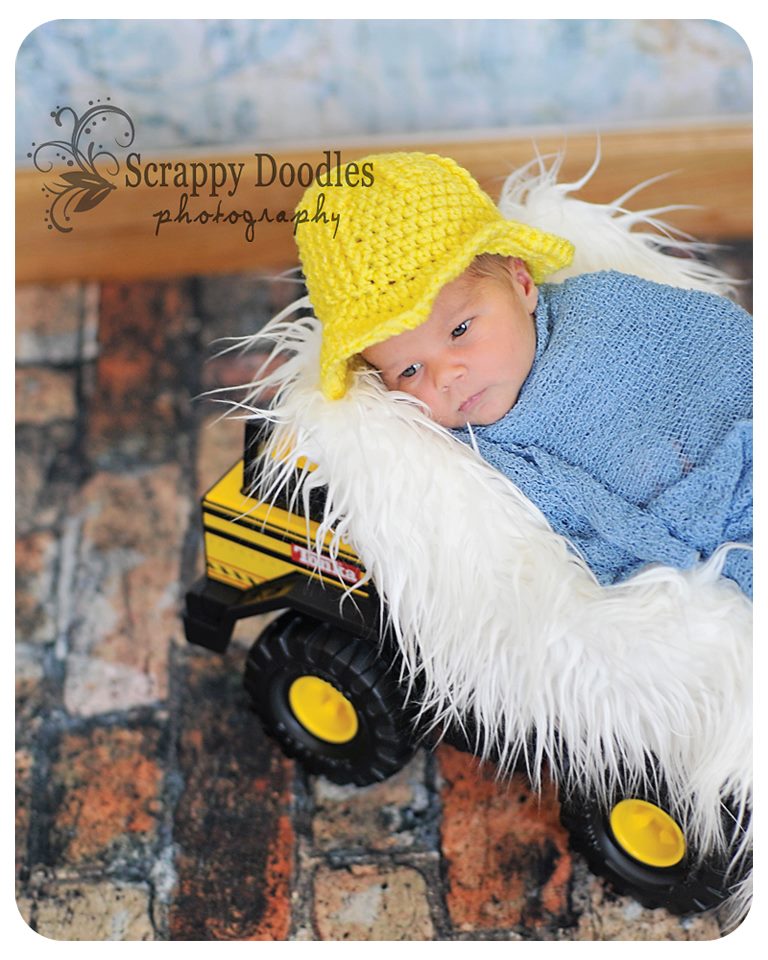 Where to get the Patterns
You can order the pattern for the tool belt or take advantage of the discounted price of the set that includes the tool belt and the hard hat pattern.
Other Fun Patterns for Boys
More Crochet Fun
Follow Sweet Potato 3 on Facebook to see more pattern releases, sales and crochet fun, just click HERE.
However, if you would enjoy a more interactive group experience, you need to join my Crochet & Conversations facebook group, click HERE. It is a ton of fun and I encourage everyone to share their projects, WIPS (works in progress) and inspirations. Plus you get exclusive deals, are the first to see new releases, give input on designs and have opportunities to win patterns. Join now and get to know others who also enjoy the art of crochet.