My family is obsessed with any kind of puffy coats, vests, jackets. Because, if they make it, we probably have it. As a crochet pattern designer, I had to sit down and cochet one when our friends had a little guy on the way. Not only did I design a puffy vest, I designed a reversible puffy vest!
About the Reversible Puffy Vest Pattern
Before I sat down to design a vest, I searched high and low for a pattern with no luck. Therefore, I believe, this is the first puffy vest pattern designed and it is fun to make. One key element I love about it is that there is very limited amounts of sewing pieces together. I did my best to "stitch" the pieces together as you cochet the vest. 
The pattern includes sizes for younger children
0-3 months, 3-6 months, 6-12 months and 12-24 months
See the Reversibility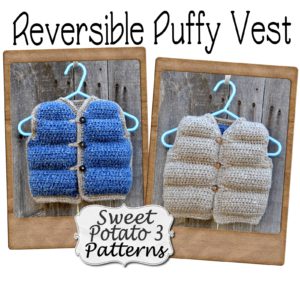 And check out how cute it is in pink!!! A huge thank you goes out to Trish, owner of Crochet Kind of Day, for testing this pattern and sharing her darling version of the Vest.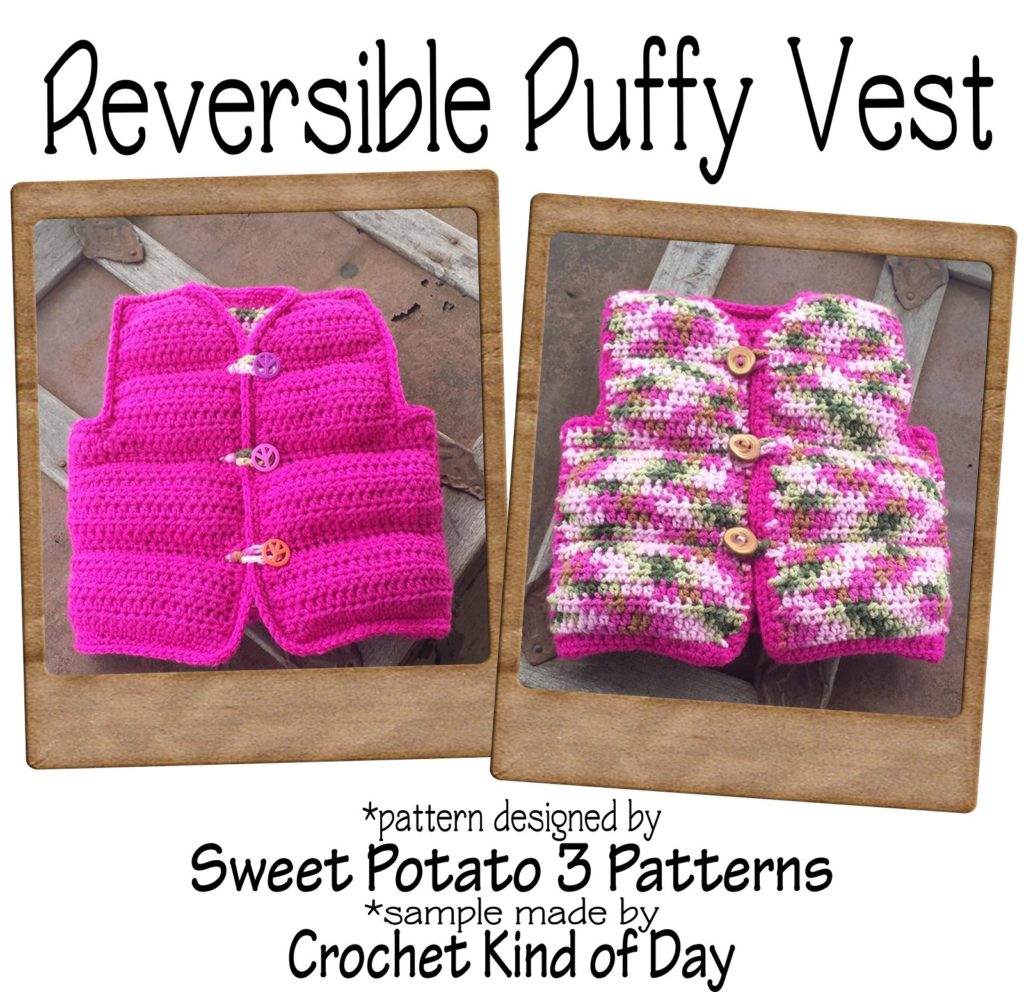 Get the Reversible Puffy Vest Pattern
More Baby Patterns You May Love:
More Crochet Fun
Follow Sweet Potato 3 on Facebook to see more pattern releases, sales and crochet fun, just click HERE.
However, if you want a more interactive group experience, you need to join my Crochet & Conversations facebook group, click HERE. It is a ton of fun and I encourage everyone to share their projects, WIPS (works in progress) and inspirations. Plus get exclusive deals and be the first to see new releases, give input on designs and have opportunities to win patterns. Join now and get to know others who also enjoy the art of crochet.