I have always felt that music is an important part of life. The best way to appreciate music is to play an instrument. Growing up I took piano lessons for 5 years. Now as a Mom, all 3 of my children play an instrument.
When a musician learns to read, play and perform music, they gain mental, cognitive and emotional health benefits that will last throughout their lifetime.

MusicNote.com
The benefits of music amazes me, if your interested in reading more about the benefits of music, click HERE.
Here my son is playing at his first Junior High Orchestra Concert. This was his 3rd year playing and the improvement every year is astonishing!.
Vibrato Violin Blanket
The Violin was my first design that I crocheted. My oldest son really wanted me to use purple and the Red Heart Roll with It Melange (color: Autograph) was perfect. The name of this blanket is self explained, thanks to Shanan for the suggestion:
vi·bra·to/vəˈbrädō/a rapid, slight variation in pitch in singing or playing some musical instruments, producing a stronger or richer tone."a clean, light sound without vibrato"

dictionary.com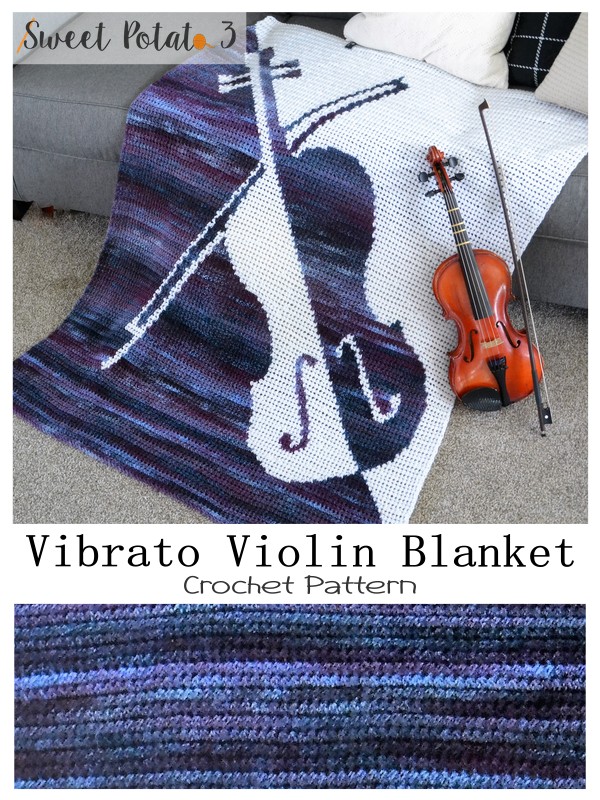 The diagonal design really accentuates the violin and bow, after this blanket was completed I could hardly wait to make the next one.
The Vibrato Violin Blanket is a fun, funky, unique, modern and classic blanket with a young vibe to it. However, any generation will love the classic design of the instruments and the music theme.
The blanket is made from the bottom up (this is NOT a C2C).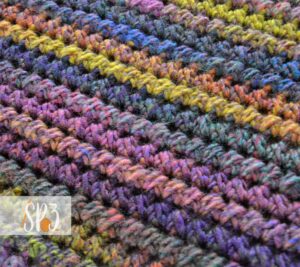 I love the beautiful transition in the colors of the Red Heart Roll With It Melange yarn. It is a soft yarn and the color changes are natural, there won't be any huge jumps in color or abrupt changes. It is a beautiful change in colors and specks, the yarn itself reminds me of sock yarn only because of this. The yarn is a worsted #4 weight.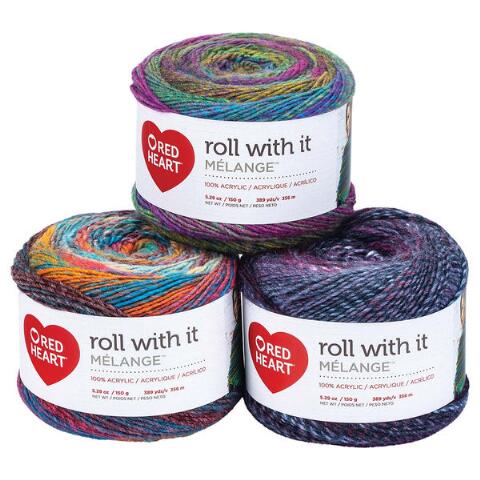 The gorgeous color changes in the Red Heart Roll with It Melange yarn was just what I was hoping for. The yarn worked up lovely and was a huge success with the overall look of the finished blankets. However, finding the ideal white/contrasting yarn was a bit difficult, but I finally found it and the blankets worked up great.
Aa soon as the pattern was released, the white/ contrasting yarn was discontinued. Thankfully, with the popularity of these blanket designs many of you have messaged me with yarn that has worked great as a substitute, you can check out the following yarns:
Herrschnerrs Worsted
Hobby Lobby's Yarn Bee (has a little more sheen than the Melange)
Caron Simply Soft (has a little more sheen than the Melange)
Music To My Soul Ebook – What You Get
If you love the Piano Pizzazz blanket you may want to check out the entire Music to My Soul ebook. In the ebook you get 3 musical instrument pattens.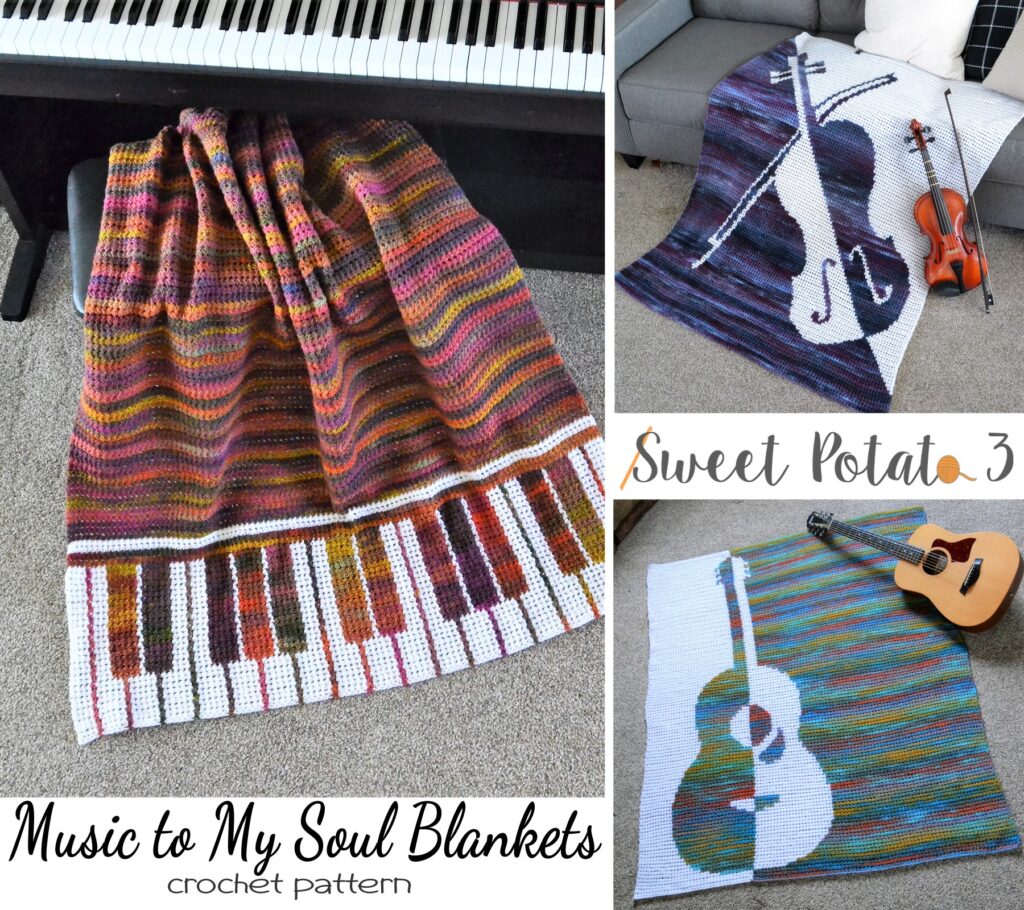 Included in the ebook are detailed instructions and photo tutorials for the following:
All the stitches
How to crochet color changes, hide yarn, and weave in the ends of your work.
Each blanket require different amounts of yarn for the main color and the white sections-detailed amounts are included.
Graphs for each design as well as enlarged graphs for easier reading
A written format stating how many stitches in each color according to the rows
Where to get the Ebook
NEW expansion Pack available
With the popularity of the Music Blankets, I have received so many request for more blankets. Therefore, it is exciting to announce that 10 new instruments have been added.
Vibrato Violin Blanket Only
If you are still only wanting to get the Piano Pizzazz Blanket design, it is available in the following pattern shops:
Piano & Guitar Blankets
You can find the individual patterns for the Violin and Guitar crochet patterns below:
More Crochet Fun
Follow Sweet Potato 3 on Facebook to see more pattern releases, sales and crochet fun, just click HERE.
However, if you would enjoy a more interactive group experience, you need to join my Crochet & Conversations facebook group, click HERE. It is a ton of fun and I encourage everyone to share their projects, WIPS (works in progress) and inspirations. Plus you get exclusive deals, are the first to see new releases, give input on designs and have opportunities to win patterns. Join now and get to know others who also enjoy the art of crochet.