Working with newborn photographers, I rely on them for some of my designs. They request something and I go to work designing something new. But, when I got the call that they had a client who was a dentist and they really wanted a hat that looked like a Sweet Tooth, I was a little puzzled.
I love the creativity with this request but was not sure how to make a hat look like a tooth. But, after putting some creative touches on a flour sack hat, including some earflaps-or roots, it came together perfectly.

Sweet Tooth Hat Design takes Off
As darling as this photo turned out, I thought, there aren't very many people who are really going to buy this pattern or purchase a tooth hat. Boy, was I ever wrong.
I listed the hat for sale in my Etsy shop to see if there was any interest. (side note: I no longer sale the finished product). I was receiving requests for up to a dozen hats for one person! I had to inquire and it turns out, it was a dentist office that was buying them for their clients.
Who would have thought? I was making Sweet Tooth hats by the dozen nearly every night of the week.
Sweet Tooth Crochet PATTERN
I was receiving so many orders, I was sending some of the orders to my pattern testers because I didn't have the time to make them. This is when I realized, I had to release a pattern.
The pattern includes instructions not just for newborns but up to adults! You bet, a dentist or two ordered a hat for themselves for Halloween.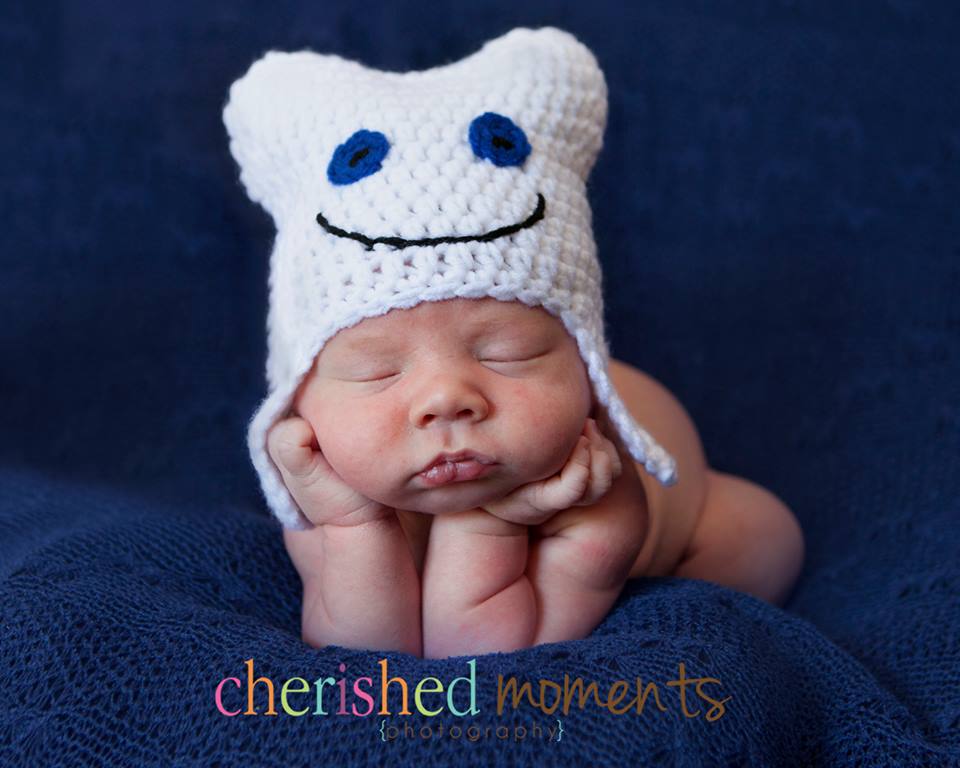 Materials Needed to make the hat
Hook Size J (6.00 mm)
Hook Size G (4.00 mm)
Worsted Weight Yarn ~ 60-130 yards depending on size made
Yarn Needle
Scissors
Where to get the pattern
You can find the Sweet Tooth Hat crochet pattern in any of my pattern shops.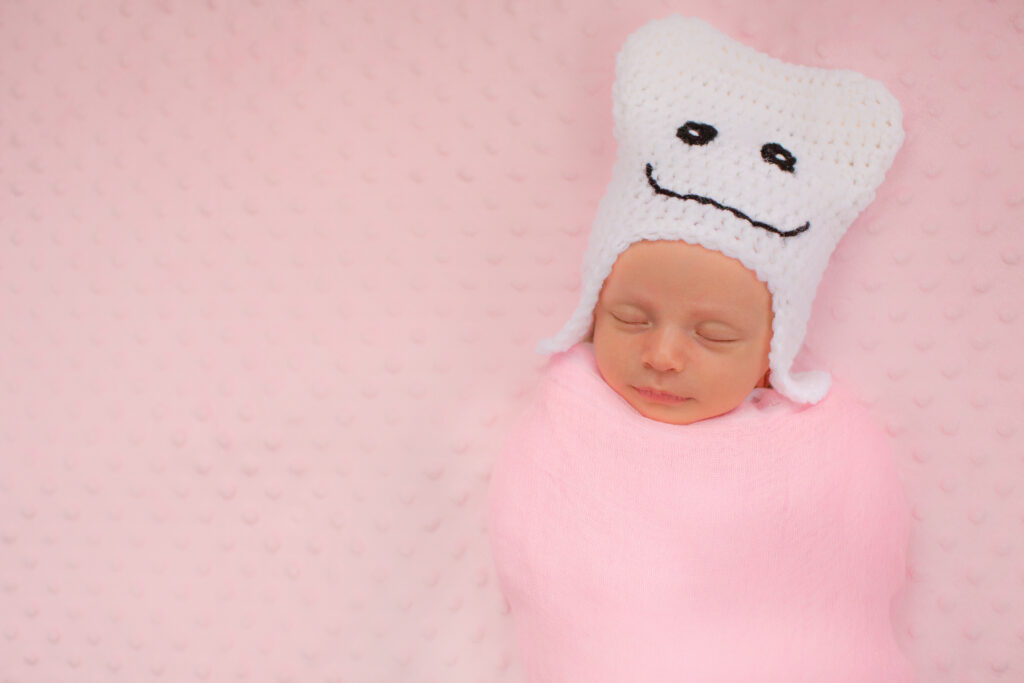 Join the Fun & share your work
I would love to see what you make from any Sweet Potato 3 crochet pattern. I have a very fun and interactive group on Facebook that is all about crochet. You can ask questions, post finished projects and best of all, get to know others who love crochet as much as you do.

If you loved the sweet tooth hat-check out these designs Requests