The Cancer Challenge is such a fun way to share our craft, of Crochet, with others who may be struggling through a difficult time in their lives. Over the last week you have seen many posts on what the Challenge is, how to get the patterns, what yarn to use and who to donate too. This post will cover hopefully any other last minute information, especially on how to pledge to make donations.
What is my goal?
My goal is to simply help others and to make it easy for you to do the same. I started this challenge on a whim 5 years ago when I lost my uncle to cancer. Each year the challenge has grown, last year reaching over 35,000 hats pledged. I am astounded with the success each year and am hoping to match and beat that number this year. So grab a friend and crochet away!
How do I pledge?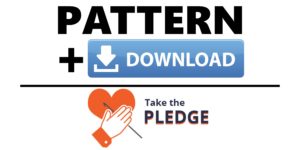 To pledge to make a hat simply download the pattern. During the month of the challenge there will be 27 patterns available for you to download for free. If you download all 27 patterns you will be pledging to make 27 items, one from each pattern, to donate. I am pledging to make 1 item from each pattern, only one a day, sounds doable. But, if you can only make 1 hat, just download that 1 pattern, you are still making a difference, and I thank you for that.
Have Fun and Get More Involved
Make sure to share pictures of your finished hats on Sweet Potato 3's facebook page. This is not required, but it is fun to see what everyone else is making and see your own pictures shared too. When you share a picture please let me know what pattern it is from by tagging the pattern designer and thanking them. Every designer loves to see their hats being made for the Challenge, it gives us all that warm and fuzzy feeling!
Who are you Honoring?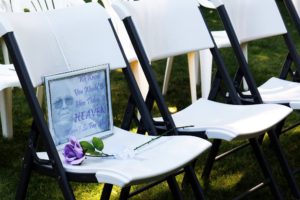 Add a comment to this blog post to let everyone know who you are making hats in honor of.
Challenge Others
Do you know other crafters, crocheters or knitters?
Tag them in one of the facebook posts about the challenge, say "I challenge you to join!"
Add TAGS to your Donation
If you would like to add tags to your hats, we are providing a printable form, just click HERE. On each form there are 8 tags per page, simply cut them out, use a hole punch on the top and attach to your hats. This is a nice addition to your hats so the recipients know who made the hat, you can include anything extra on the back of the tag if you wish.
More Links about the Cancer Challenge
I hope the posts from the last couple weeks answered all of your questions. If you think of anything I have missed, please let me know so I can let others know. Enjoy crocheting those hats!
Cancer Challenge Introduction, what is it, click HERE.
What type of hat should I make, what sizes and where should I get the patterns, click HERE.
What type of yarn is recommended for the hats, click HERE.
Where should I donate my hats, click HERE.
A fun "start early" project you can add to your hats, click HERE.
Challenge others to join and more fun information, click HERE.