Earlier this week the Cancer Challenge was announce. Now for the fun part, how to get your patterns to make so many hats to donation! Each year I team up with so many amazing designers who are all willing to give you patterns to use. I am always amazed at their willingness to help out and donate their design talent for free to help make the Cancer Challenge a success!

What size of hat should I make?
Unfortunately people of all ages are diagnosed with cancer. So, all hat sizes are welcome and needed. However, teen and adult hats are the most requested because they will fit more of the ages (there are more people 16-100 than youth and infants).
A new Design each Day All Month Long
This is the FUN part! Each day of the entire month of October a designer will offer a FREE Hat pattern. That is right, 31 hat patterns in 31 days! All these amazing designers are graciously offering their patterns for FREE in exchange for your donation.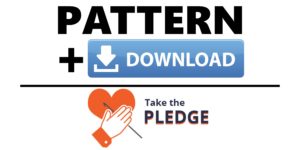 If you download a pattern you are pledging to make a minimum of 1 hat from that pattern for the challenge. If you download the pattern, please take a minute to visit the pattern designers Facebook page, Instagram Account or Website and tell them thank you for their generosity.
---
---
More Helpful Links:
Share your Creations
Being part of a community working together with the same mission makes these challenges more rewarding for everyone. We would all love to see your progress and finished hats. So, come join my facebook group called "Crochet & Conversations" and share pictures of your completed hats in the group and cheer everyone else on as we crochet all October long. Join HERE.