When you hear Christmas Traditions, what is the first thing that pops into your head? For me, it's the song "12 Days of Christmas" song. I can't even hear the first line of music without the tune getting stuck in my head. Therefore, when I decided to design a fun Christmas project the 1st day of Christmas popped into my head, resulting in the Partridge in a Pear Tree ornament set.
Partridge in a Pear Tree Design
Help bring a traditional feel to your Christmas this year with this fun ornament set. You can make the partridge bird in nearly any color combination. When I googled what a partridge looked like I was shocked at the variety, they are so different in all parts of the world and there as so many different types. So, I played around with colors and they all turned out so cute.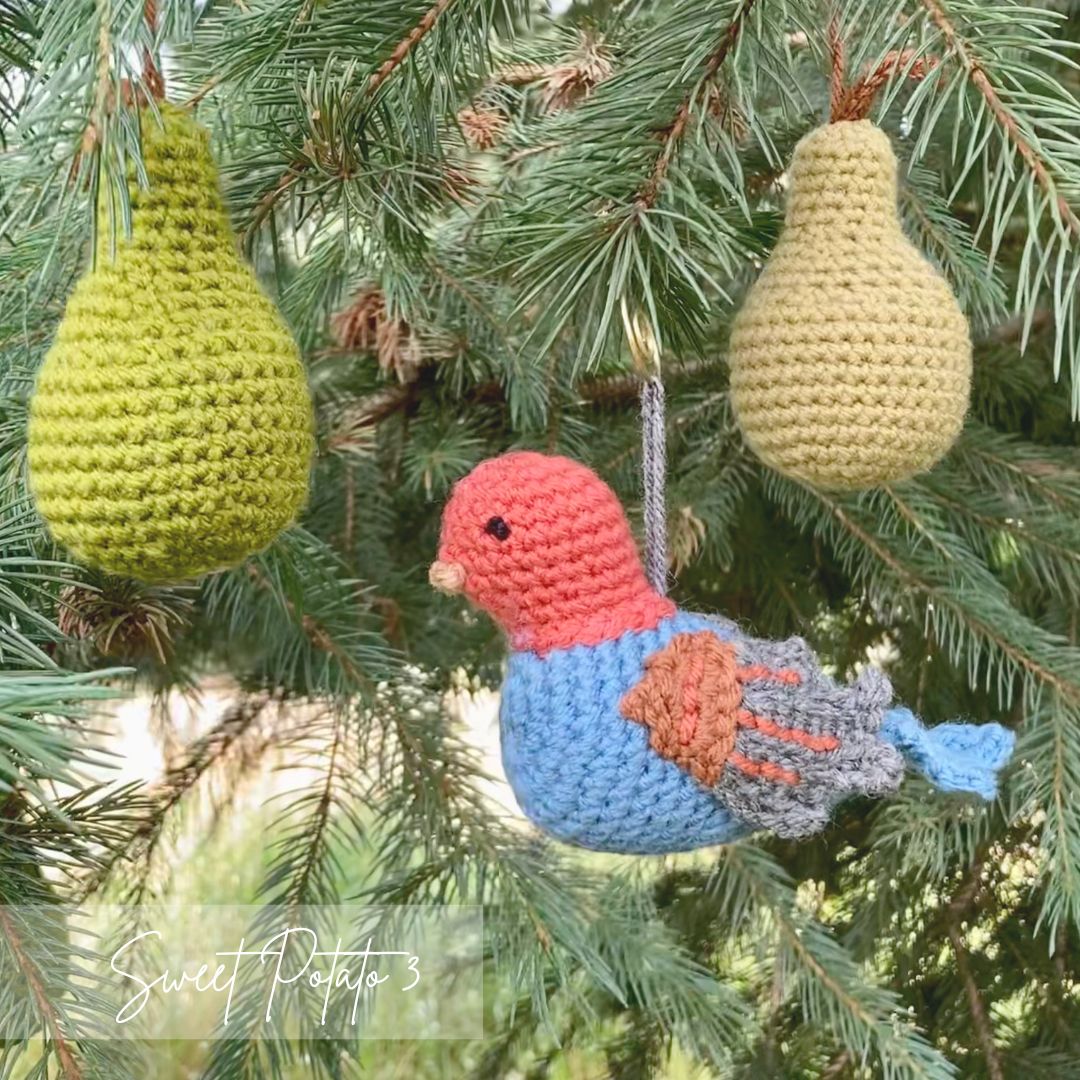 The pears are the perfect ornament to go with the partridge. They work up quick and are an easy and quick amigurumi project. Just like the partridge, the pears can be made in so many different shades of green and yellow. I kind of like having a variety to hang in the background.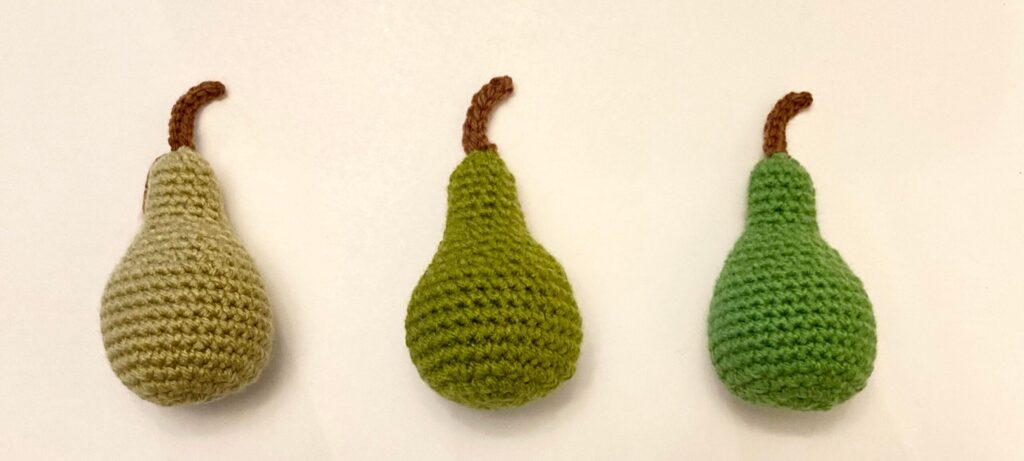 Ornament or Ami?
The crochet pattern was designed to be used as tree ornaments, but they can also be used as a fun amigurumi to give to the kids to play with on Christmas day. They are smaller, only about 3 1/2 inches high, so do not give them to really young kids.
Supplies List to make the Ornaments
This is a small project and can be made with scarp amounts of yarn so go rummage through your stash now.
Crochet Hook G (4.00 mm)
Lighter Worsted Weight Yarn (#4) – 20 yards per pear / 60 yard for the partridge
Sample made in Knit Picks Brava Worsted weight yarn
Pear yarn color used: peapod, avocado, fig, brindle (for stem)
Partridge yarn color used: seraphim (head), brindle (beak & eyes), tidepool(body), almond (feathers)
1 ½" S Ornament Hooks (you can use other hooks or just a tied piece of string/yarn)
Stitch Markers
Fiber Fill
Measuring Tape
Scissors
Yarn Needle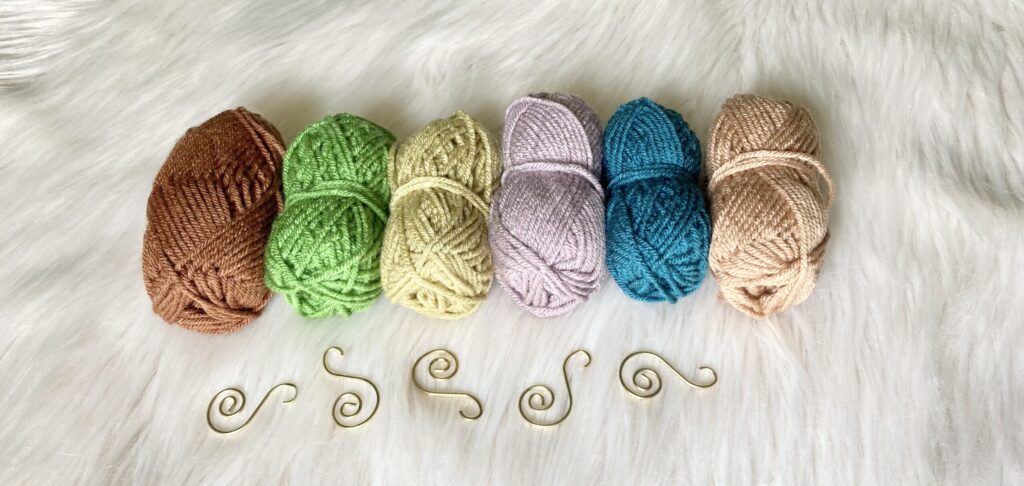 For this design, I made my samples in a fine worsted weight yarn and they came out about 3 ½" high. You can work up the pattern in different yarn weights, but the final size will be smaller. It is recommended to use a crochet hook 1-2 sizes smaller than the recommended hook size on the yarn label. This will ensure that the stitches are tight enough to make the amigurumi look tight, even and that the fiber fill will not show.
Where To Find A Partridge in a Pear Tree Ornament Set
More Christmas Patterns You May Love
More Crochet Fun
I am sure you will love these home décor crochet patterns. When you make one, I would love to see a photo of your project. I host an interactive Facebook group called, "SP3 Crochet & Conversations", this is a great spot to share photos, ask questions and have fun. I invite you to join today by clicking HERE.