The Chasing Arrows Blankets design adds a modern twist on an old traditional craft. I love the striking design of the repeating arrows grabs your attention. This was a design that was so difficult to photograph. The blanket is so stunning in person but the design just kind of fades in the photos, so I hope you can all envision how lovely this really is.
I decided on the colors for my Chasing Arrows sample blanket with all your help in my Crochet and Conversations group (if you are not a member, come join-it's lots of fun, you can join by clicking HERE). Asking for color inspiration I settled on a succulent photo and then made my selection below. Just think of the colors you would make the Chasing Arrows Blanket in, the colors can really affect what vibe your finished blanket will give off.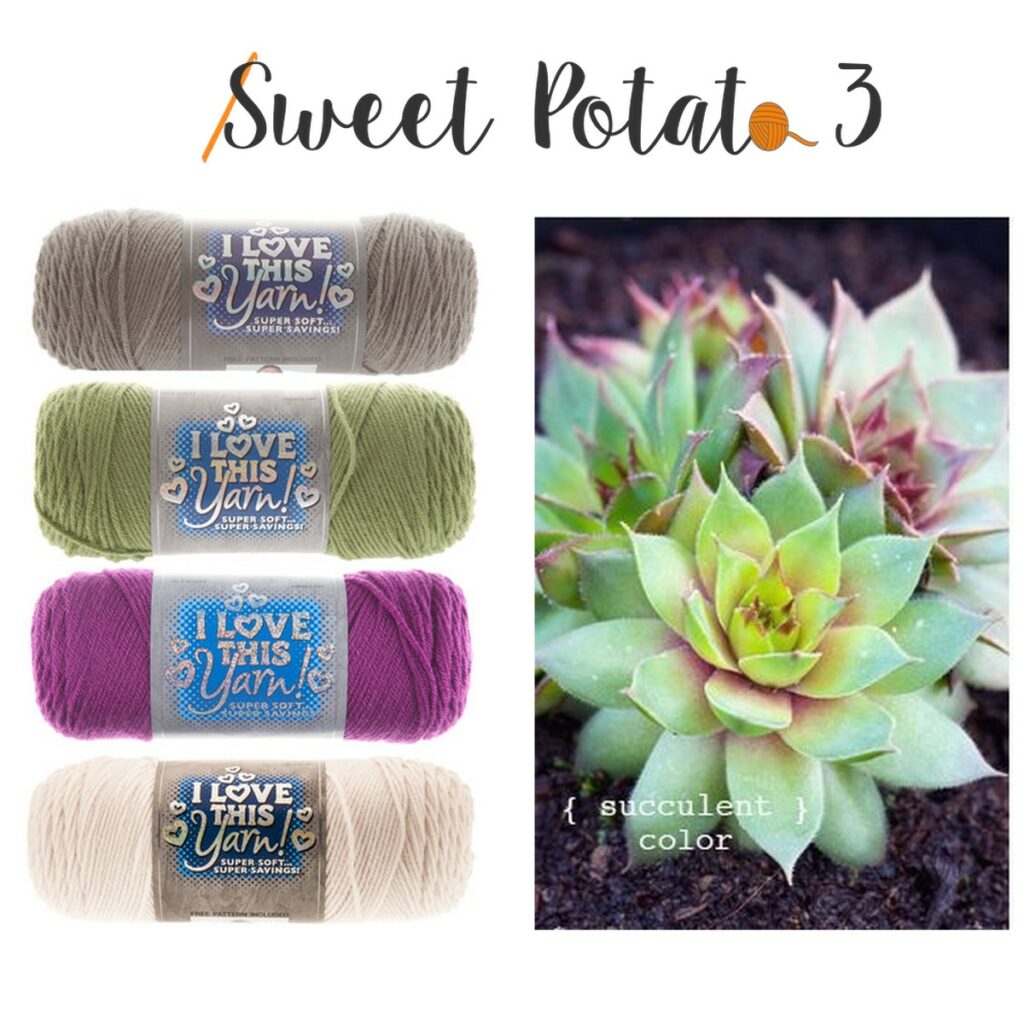 Some things I love about the Chasing Arrows Blanket design
The Chasing Arrows Blanket has an easy color changing that really helps the details pop because of the stripes that the repeating arrows follow.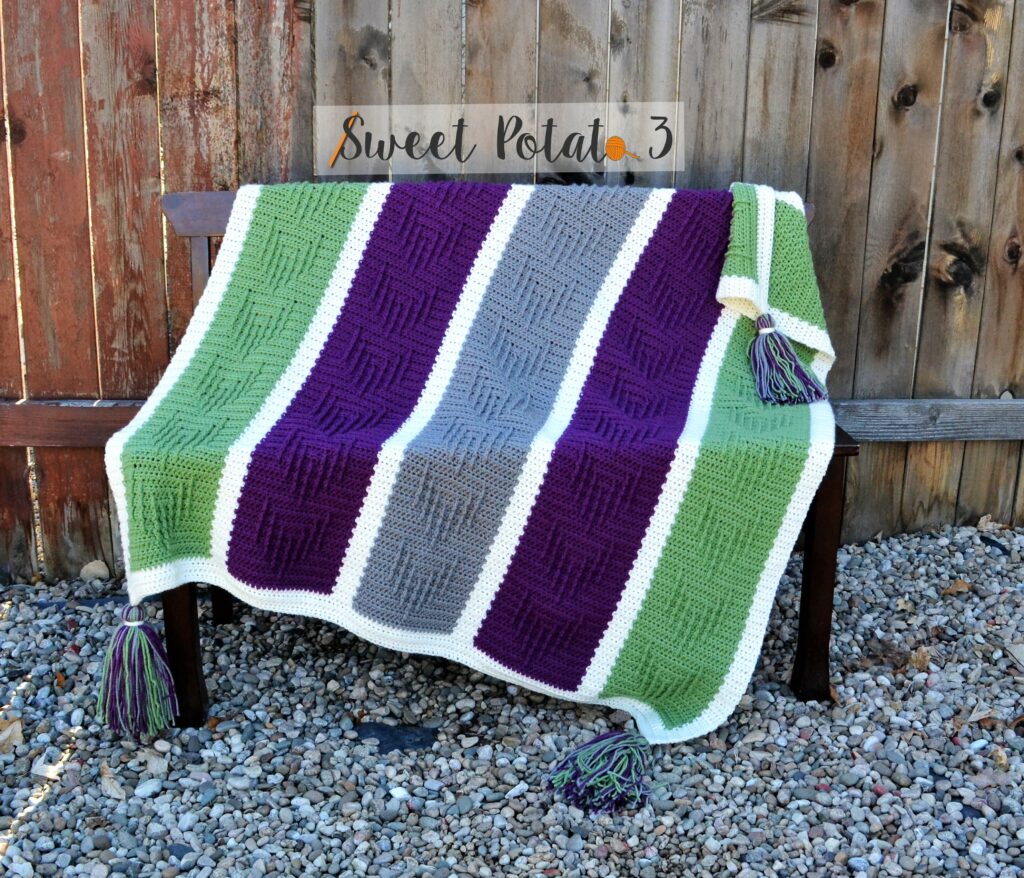 The blanket has no border!!! That is right, the simple cream outline is created as you crochet the blanket from the bottom up. When you are done all you need to do is add Extra Large Tassels to the large throw (which will be about 46" X 58"). Yes, I included a tassel tutorial for any of you that are unfamiliar with making them. But, watch out, they are addicting and you will want to add tassels to everything!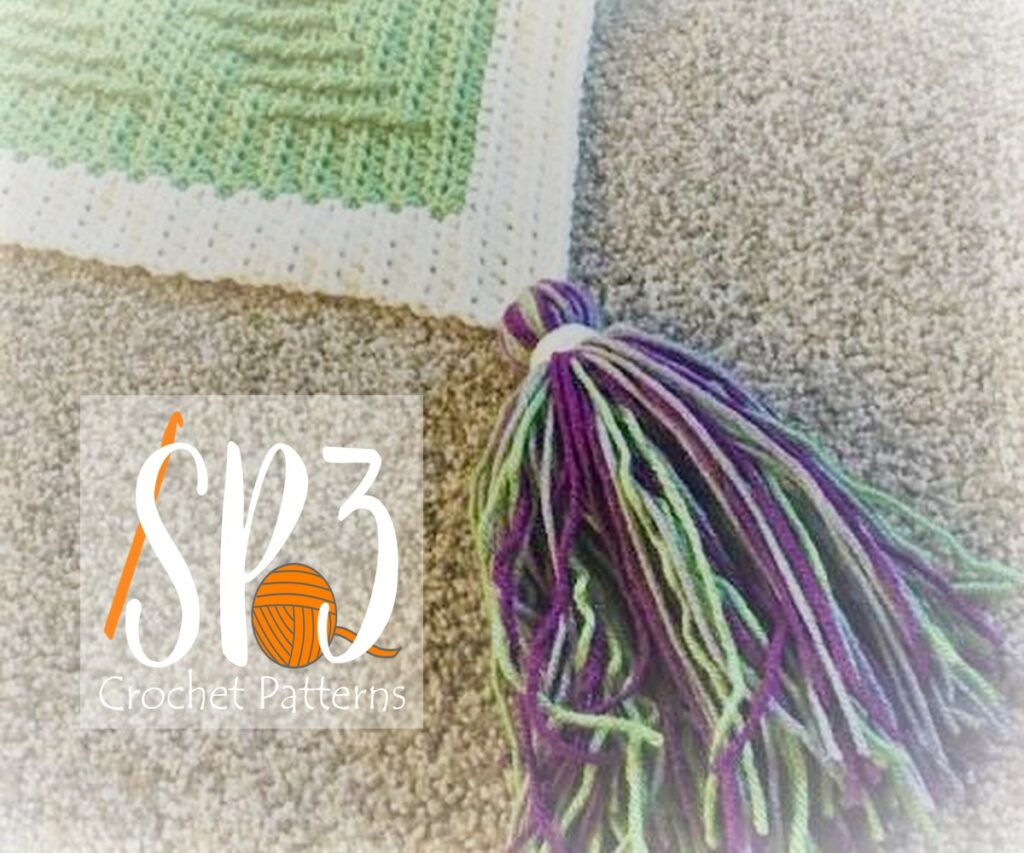 Grab your copy of the Chasing Arrows Blanket Crochet Pattern on the following sites:
If you like this, you may also like…
More Crochet Fun
Follow Sweet Potato 3 on Facebook to see more pattern releases, sales and crochet fun, just click HERE.
However, if you would enjoy a more interactive group experience, you need to join my Crochet & Conversations facebook group, click HERE. It is a ton of fun and I encourage everyone to share their projects, WIPS (works in progress) and inspirations. Plus you get exclusive deals, are the first to see new releases, give input on designs and have opportunities to win patterns. Join now and get to know others who also enjoy the art of crochet.