Warm, Soft and Inviting is what we need during this time of year and a cowl can do just the trick! The Snow Drifter Cowl is my latest design and I know you are going to fall in love with it.
The rich texture and warmth in the stitches makes this design luxurious at the highest level. The V Puff stitches are the perfect thickness and really show off the natural stripes of the yarn.
Isn't this cowl striking. I could seriously wear this each and every day, it is warm and plush.
Snow Drifter Cowl is all about the Yarn!
I have been so fortunate to work with BluPrint on different crochet projects. So, when they sent me a couple skeins of Sprightly Acrylic Self Striping yarn that they were going to release this season I was beyond excited to create a pattern with it.
I played around with a few different stitches, and having multiple projects in my mind, I had to dream about it for a few days. But, it didn't take long for me to decide on the perfect design.
The stitches in the Snow Drifter Cowl showed off the Self Striping yarn perfectly. Check out all the amazing color ways The Sprightly Acrylic S comes in (aff) by clicking HERE.
When I received my skeins I was obviously in love with them because they were so soft and plush yarn. As I was looking at the specs I noticed it has some wool in it. The wool makes the yarn very warm, and even though it has wool in it, there is no itchy feel or scratchiness to it at all.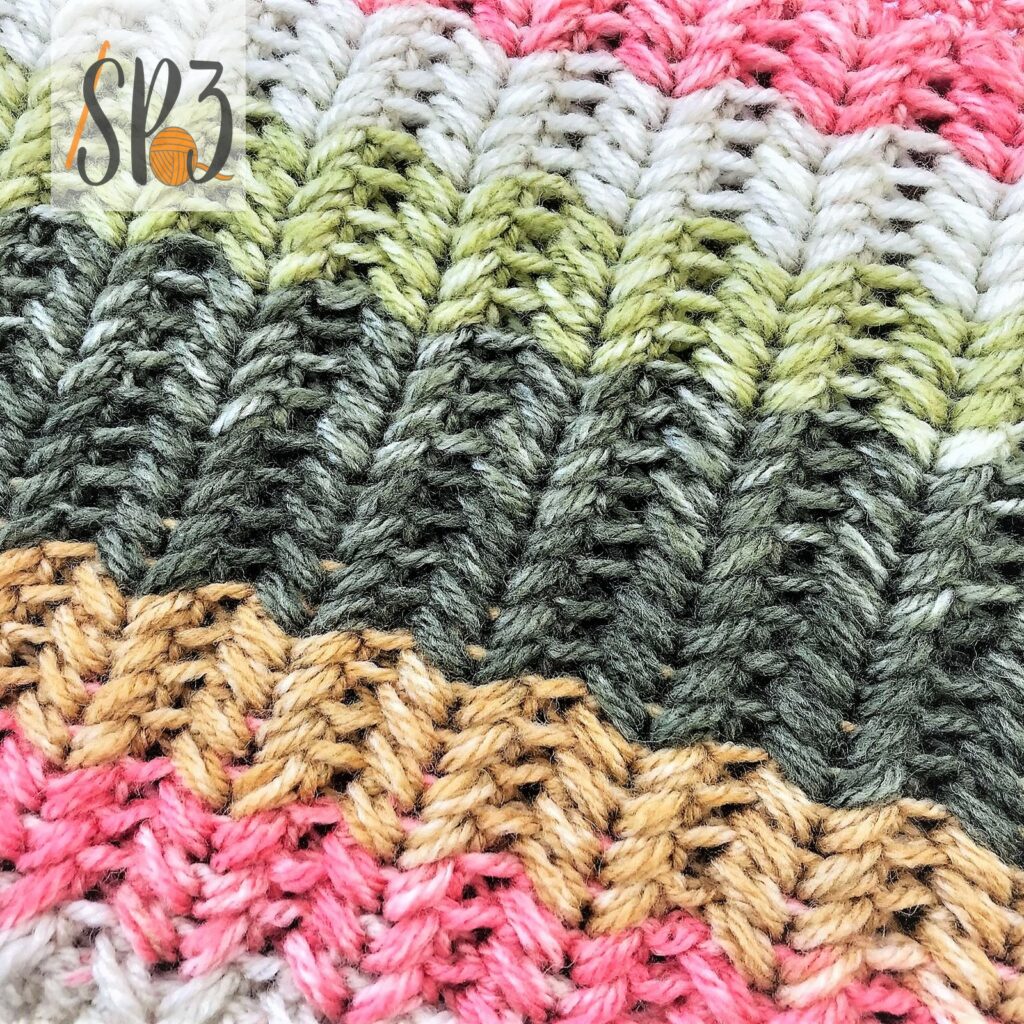 Where to find your Snow Drifter Cowl Pattern
The cowl is available in all my pattern shops, just click on the links below:
Other Patterns you may Love
More Crochet Fun
Follow Sweet Potato 3 on Facebook to see more pattern releases, sales and crochet fun, just click HERE.
However, if you would enjoy a more interactive group experience, you need to join my Crochet & Conversations facebook group, click HERE. It is a ton of fun and I encourage everyone to share their projects, WIPS (works in progress) and inspirations. Plus you get exclusive deals, are the first to see new releases, give input on designs and have opportunities to win patterns. Join now and get to know others who also enjoy the art of crochet.