Every now and then I run across a new stitch that I absolutely love. That is exactly what happened when I first saw the honeycomb crochet stitch. Once I saw how easy it was to crochet my 'design mode' went into action and the Sweet Bee Ear Warmer crochet pattern was done.
Discovering the honeycomb crochet stitch
I browse Pinterest fairly often, usually scrolling through to find something new that inspires me. Stopping at many knit or tunisian stitches only to be disappointed that they are not corchet. I have always admired the way the Tunisian Smock stitch looked and when I saw the honeycomb stitch I nearly scrolled right on past, but then I saw that the photo was using a single ended hook it peaked my interest.
After clicking on link after link to finally get to a page with a tutorial only to find it in a foreign language, however, I was intrigued. I had to decipher through the language barriers and piece a few steps together. However, this was so much fun!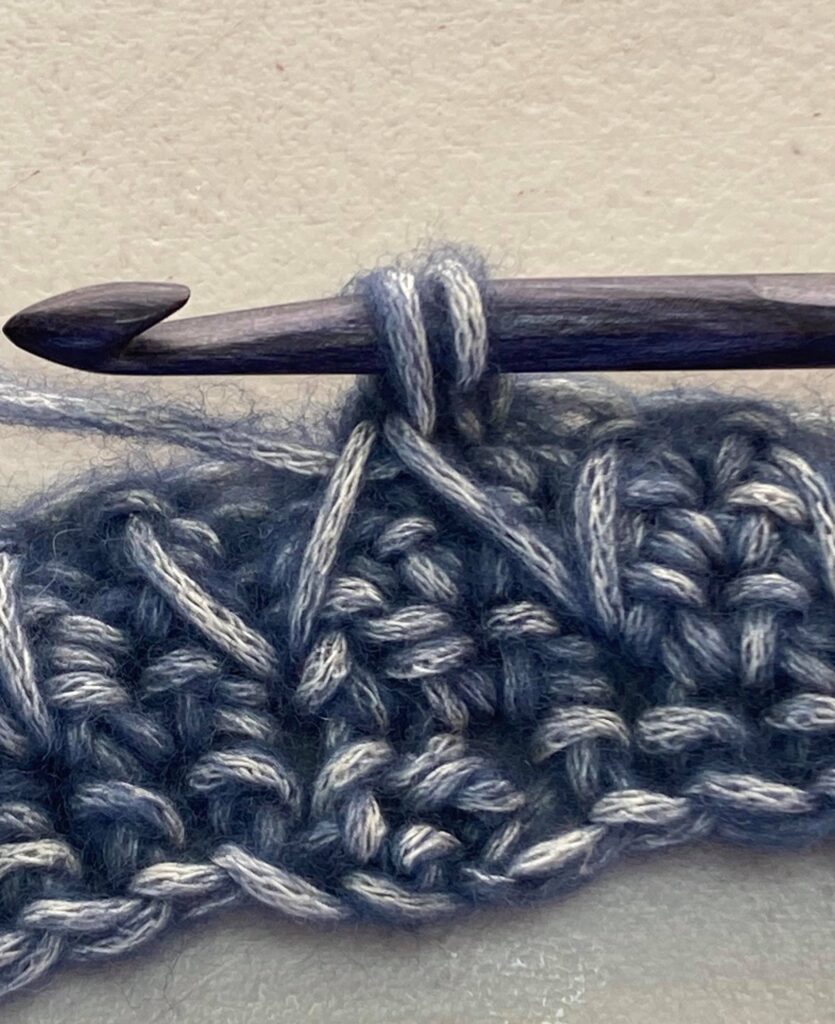 Crocheting this stitch was too much fun, I knew it needed to share it with all of you. I sat down and started taking notes to make sure I had the stepst down correctly. I am not claiming that I created this stitch, I am just reteaching the stitch in U.S. English terms.
The stitch is worked basically working single crochets and spike stitches. A thick fabric is created so the idea of ear warmers popped into my mind. No cold air is going to blow through this design! Your ears will stay nice and toasty.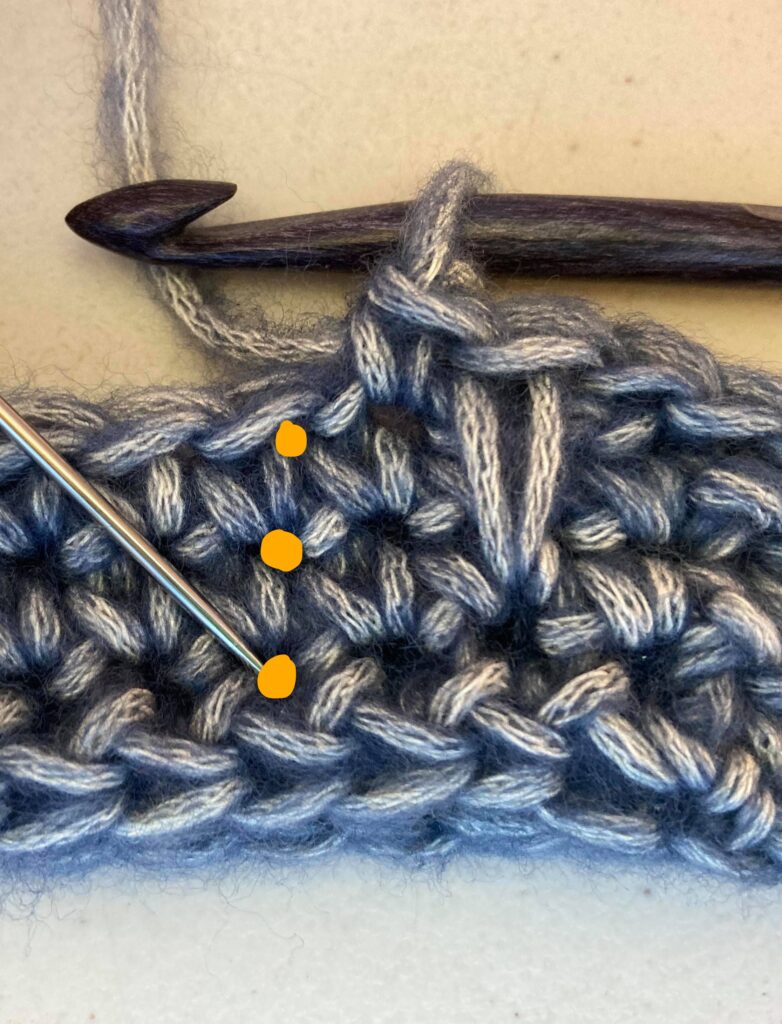 The yarn
A few months ago I had Radhika from Yarnveda send me some yarn and she included this gorgeous skein of Katia Concept Yarns. It is a cotton-merino blend and is some of the softest yarn I have worked with. The yarn has a nice woven texture with a gorgeous loft to it.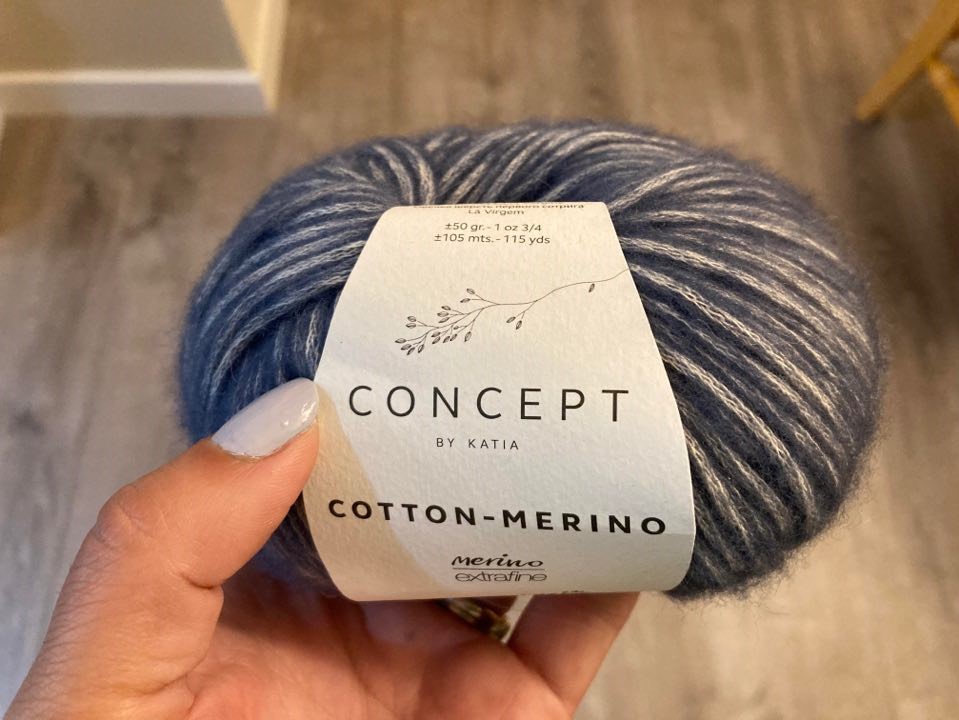 Upon discovering the honeycomb stitch and having this ball of yarn on hand I knew they would be perfect together. You can find this yarn on the Yarnveda website by clicking HERE.
About the Sweet Bee Pattern
Using the honeycomb stitch meant that the name of the ear warmer pattern should reflect the theme. So, I carefully choose "Sweet" because of my business name, Sweet Potato 3, and decide to included "Bee" to relate back to the honeycomb stitch.
The pattern includes the following sizes: child (age 12-teen), youth/ladies and of course adult/men.
Materials Needed
Crochet Hook K (6.50 mm)
Worsted Weight Yarn (#4) – 70, 80, 90 yards depending on size
Measuring Tape
Scissors
Yarn Needle
Stitches
The honeycomb stitch looks very intricate, but essentially it is all single crochet and spike stitches. This is explained in great detail along with photo tutorials in the pattern. A link is also include to this video tutorial I put together HERE.
Where to get your copy of the sweet bee ear warmer pattern
Other Samples Made
I love to showcase other versions, or samples, of my pattern designs. The Sweet Bee had to be make in a rich yellow just because of the "bee & honey" reference in the stitch and name. Here is one made using Premier Anti-Pilling yarn in the color Mustard.
Check out these lovely samples here from my amazing group of pattern testers.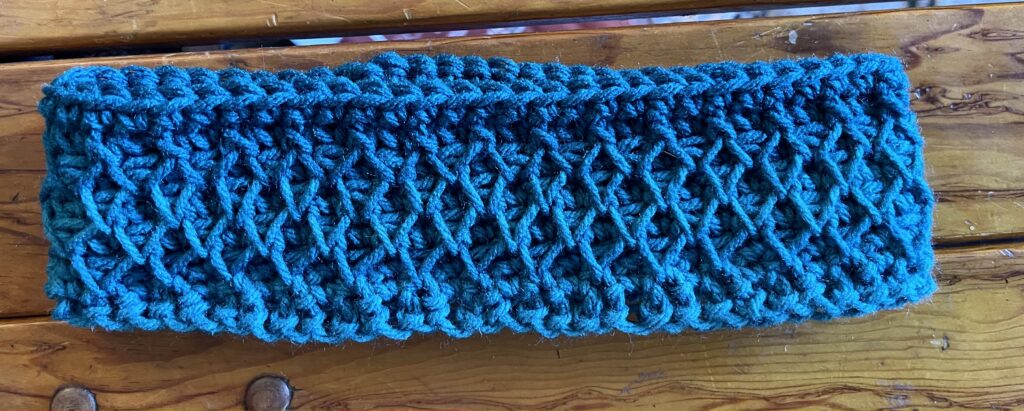 More Ear Warmer Patterns you may love by sweet potato 3
Stay Connected
I love crochet and know you do too! Therefore, I would like to personally invite you to join my newsletter so you can stay up to date on all the newest pattern releases, sales, and such.
Another fun and personal way to connect is to join my SP3 Crochet & Conversations group on Facebook. This is a wonderful group of fellow crocheters who enjoy interacting about all things crochet. Come join the fun!