The Whispering Willows Poncho is a beautiful summer wrap. Made in the right colors this poncho can dress up any evening attire with it's elegant look. It can be a cute swim top cover, with a cute pair of shorts, because of it's free flowing design. And, it can add a fun whimsical look to a simple jeans and t-shirt day!
The stitch combination in the Whispering Willows Poncho creates a lovely texture and natural lay of the accessory allowing a slight breeze to go through, but there is still enough close stitches to keep you warm.
About the Whispering Willows Poncho Pattern
The pattern comes in only 2 sizes because ponchos have a forgiving fit and will fit a range of sizes. The pattern has a small/medium size as well as a large/XLarge size. You can easily add additional rows to make the poncho longer to cover more of the arm and/or to add length to the design.
Made in a lighter worsted weight yarn and a crochet hook I (5.5 mm), the Whispering Willows Poncho works up quicker than you might think.
Grab your copy of the Whispering Willows Poncho today on: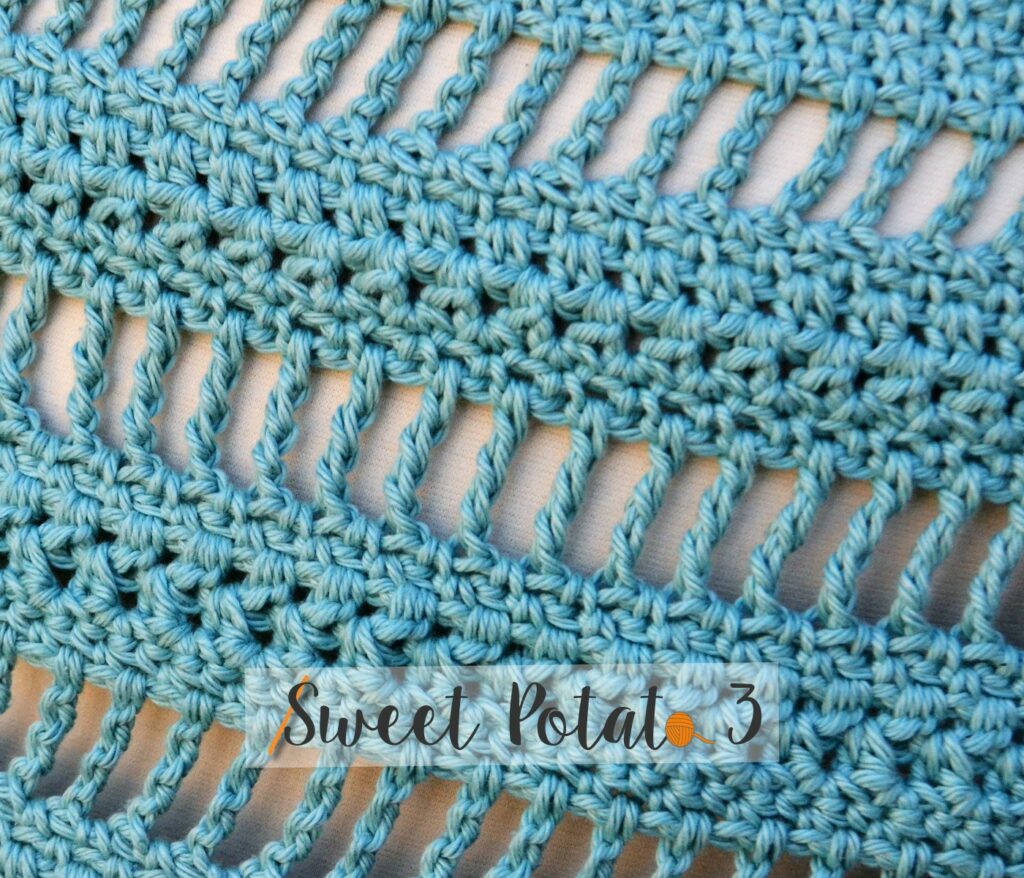 ---
Spring Is In The Air Bundle
If you love this design you may want to check out my Spring is in the Air Bundle. It includes the Between Season Top along with 4 more designs that are perfect for Spring and Summer.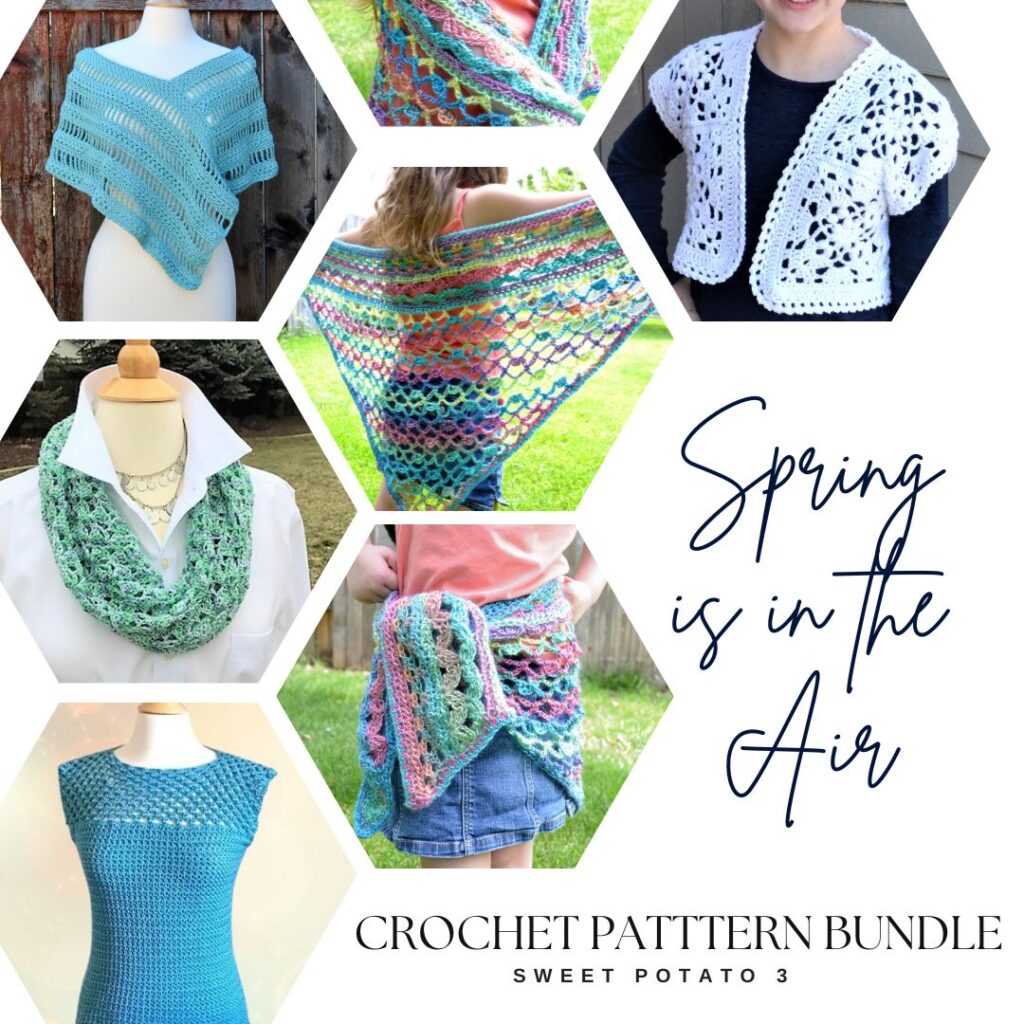 ---
If you love this design, come on over and see more of my designs and join in on some fun crochet chatter in my, Crochet & Conversations Facebook Group, just click HERE and ask to join. Then, sign up for my blog notifications by entering your email address (just below my image to the right). You won't get spammed, just lots of fun crochet patterns and ideas.
More Patterns You May Love